Claws Fall 6-2 Wednesday in Wilmington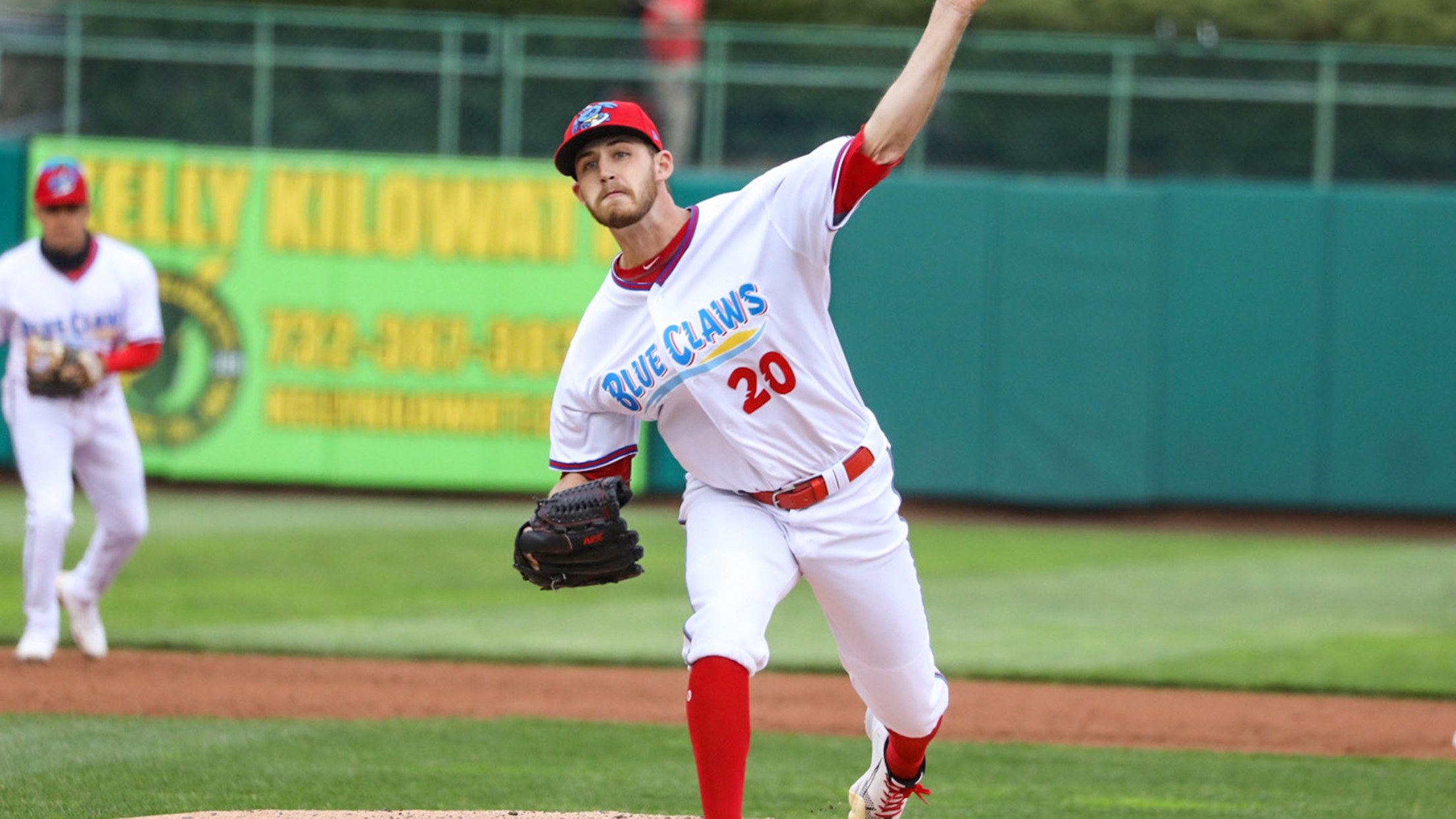 WILMINGTON, DE - Karl Ellison had a pair of RBI singles but the BlueClaws fell 6-2 on Wednesday night in Wilmington.
BlueClaws Baseball Is For Everyone – Team to Host Third Pride Night on June 3rd
Pride Night includes cap giveaway, special jersey, and post-game fireworks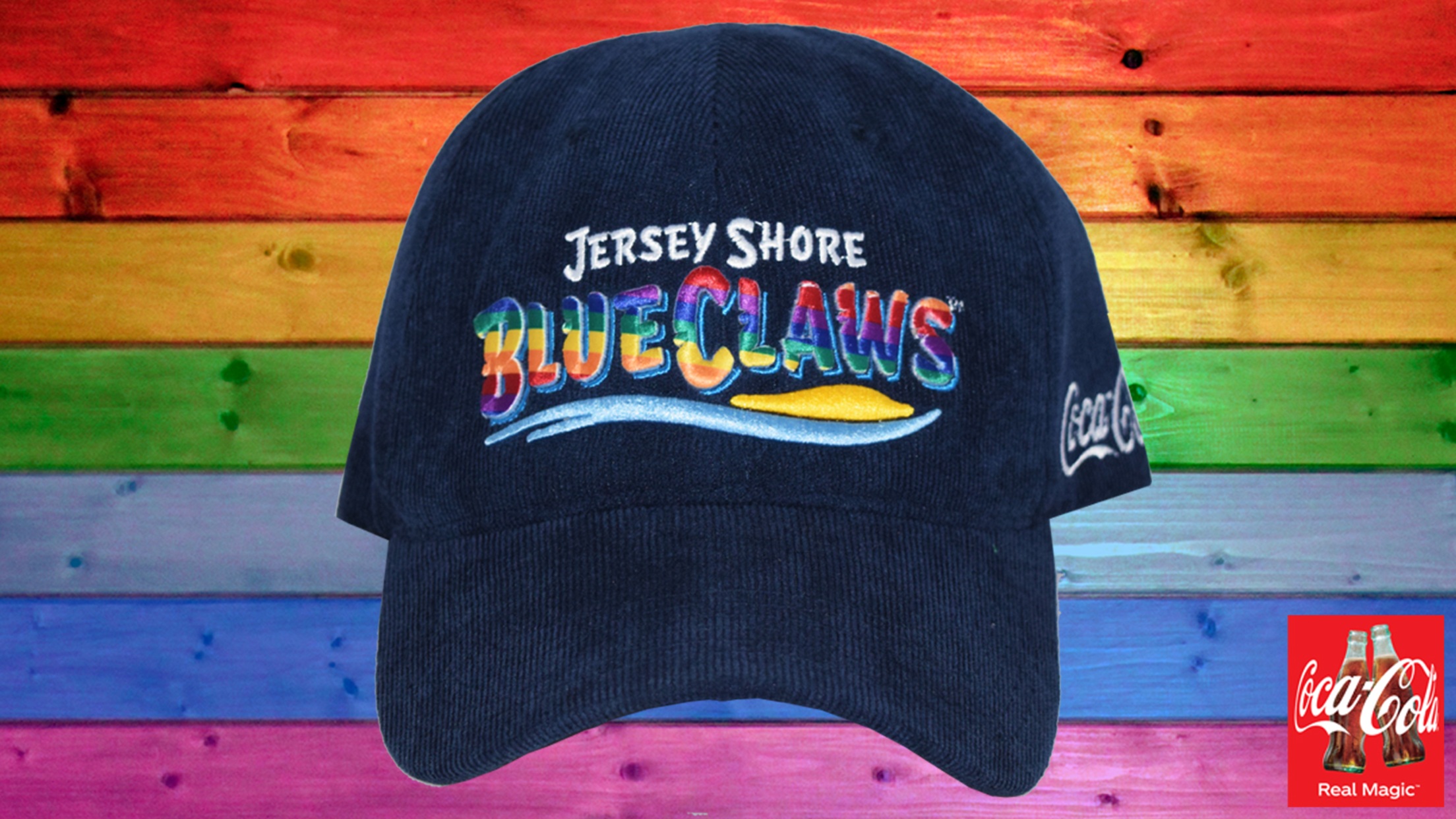 JERSEY SHORE, NJ - BlueClaws baseball is for everyone! That continues to be the team's message as the BlueClaws prepare for their third Pride Night, to be held on Friday, June 3rd. Pride Night at ShoreTown Ballpark is presented by Coca-Cola. The BlueClaws held their first Pride Night, presented by
BlueClaws Set For Amazing Jersey Shore Summer
Memorial Day weekend starts summer of fun with the Jersey Shore's Hometown Team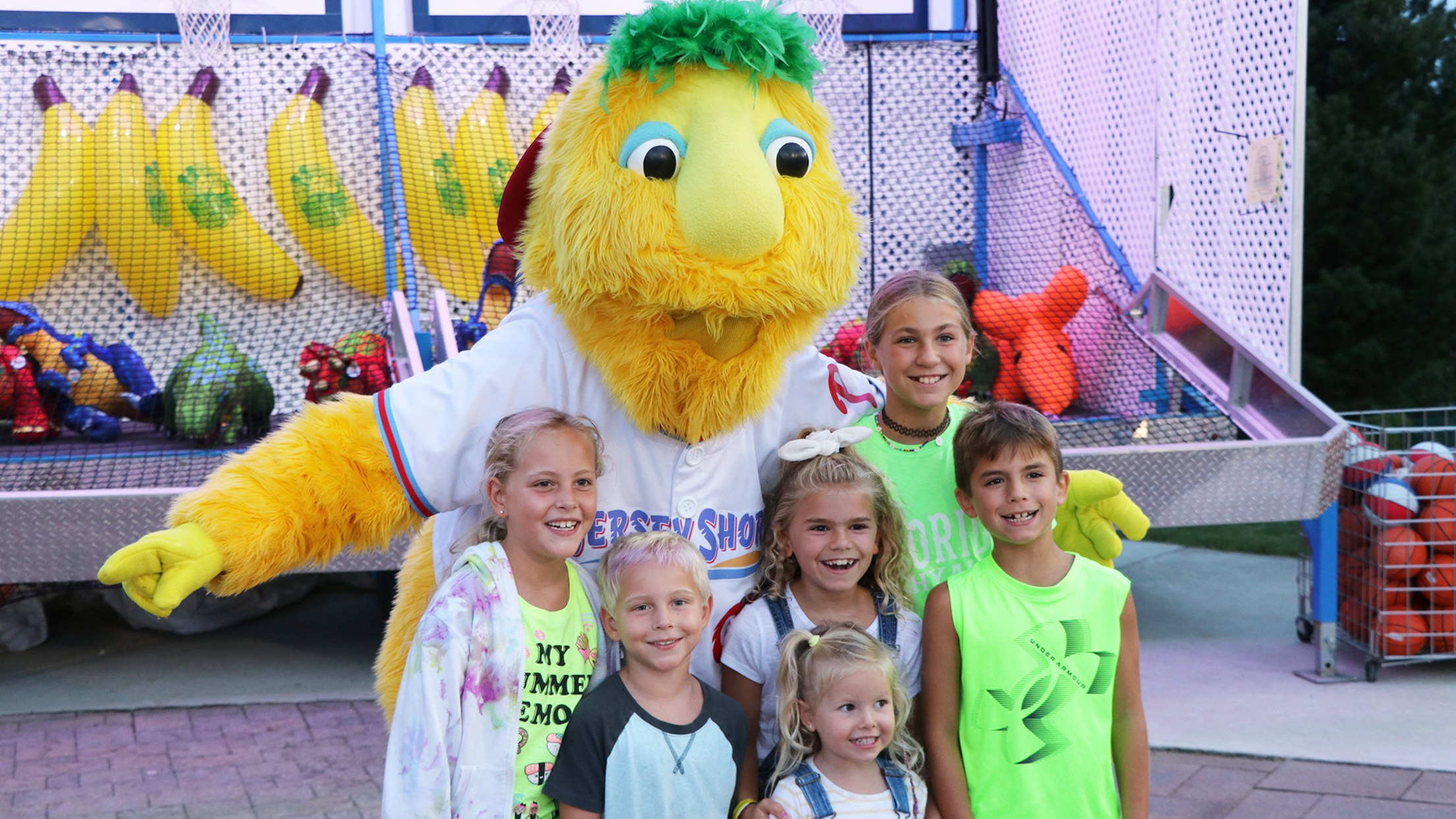 JERSEY SHORE, NJ – ShoreTown is your town! Boardwalk games, mini golf, ice cream, and a relaxing night out with the family are all staples of a BlueClaws game, and much of the Jersey Shore experience can be found right at ShoreTown Ballpark. With Memorial Day around the corner, the
Seven Run Third Not Enough; Claws Fall 12-7 at Wilmington on Tuesday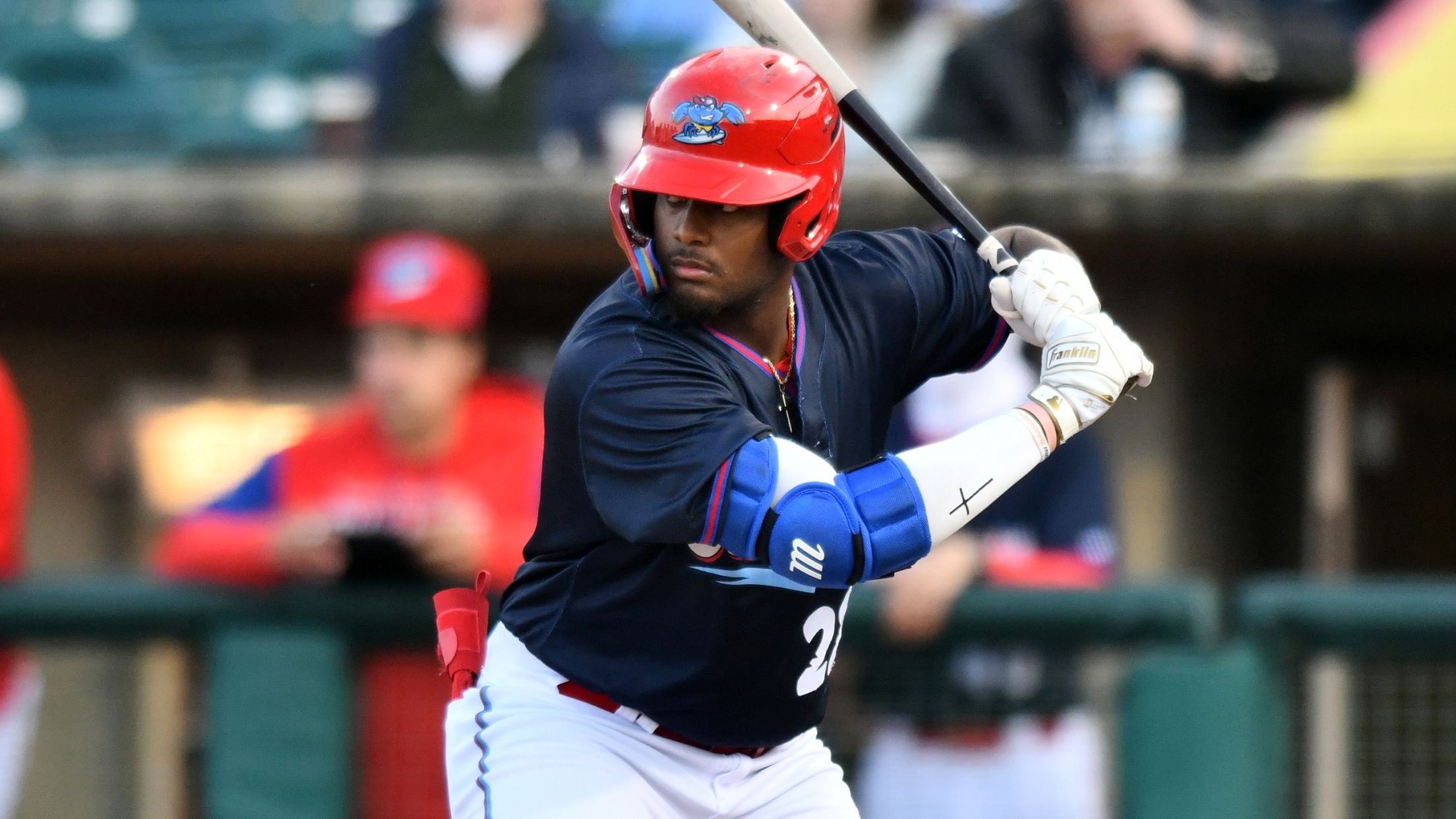 WILMINGTON, DE - The BlueClaws rallied from 8-0 down with seven runs in the third inning but couldn't plate another in a 12-7 series opening loss at Wilmington on Tuesday.
Brown Sharp; Claws Get 5-3 Sunday W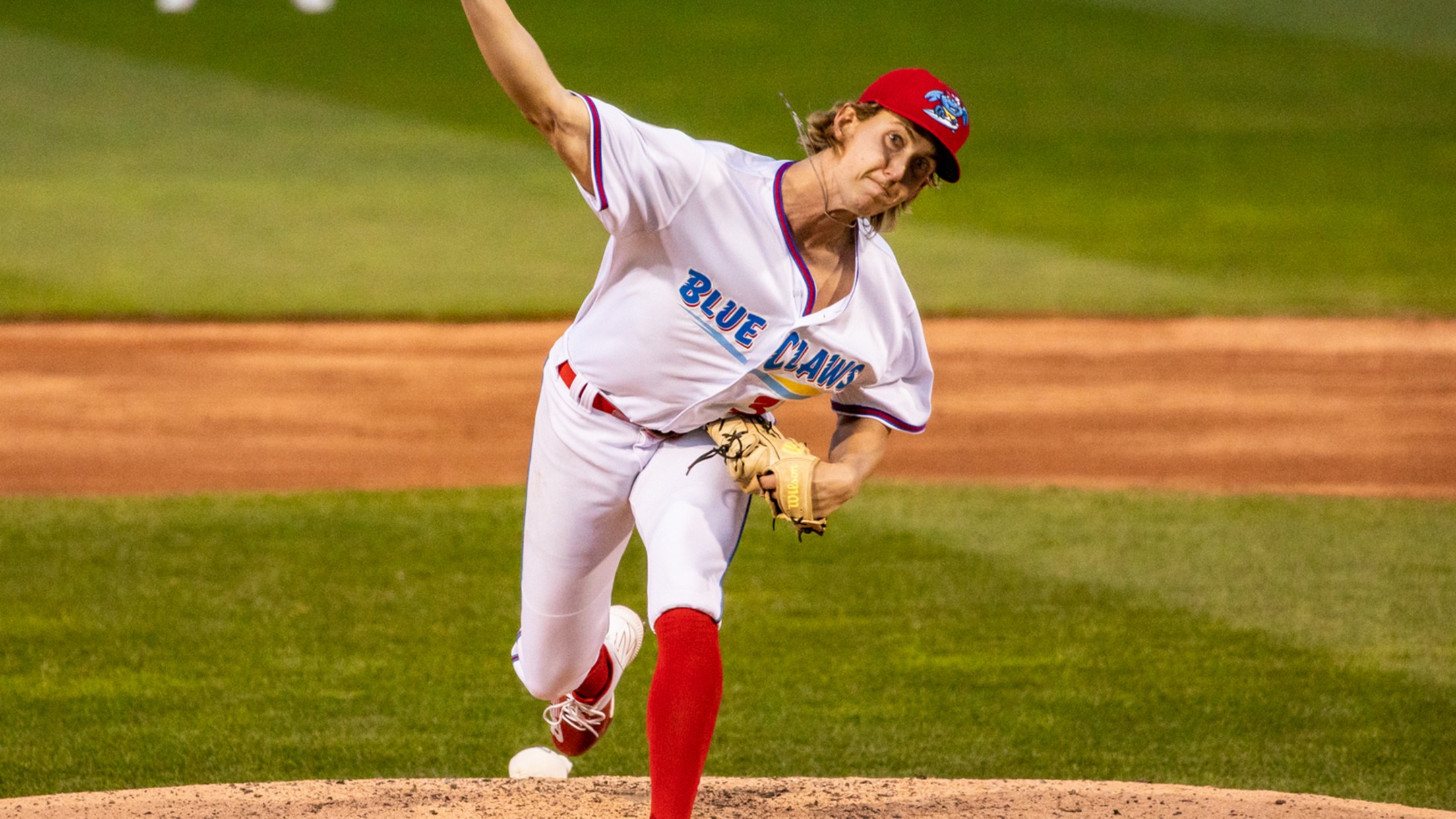 BOWLING GREEN, KY - Ben Brown threw 5.1 scoreless innings and struck out eight as the BlueClaws picked up a 5-3 Sunday win over Bowling Green on Sunday at Bowling Green Ballpark.
Kick Off Summer with the BlueClaws & Heavy Reel Brewing Co.
Summer kickoff event at Heavy Reel Brewing on Thursday, May 19th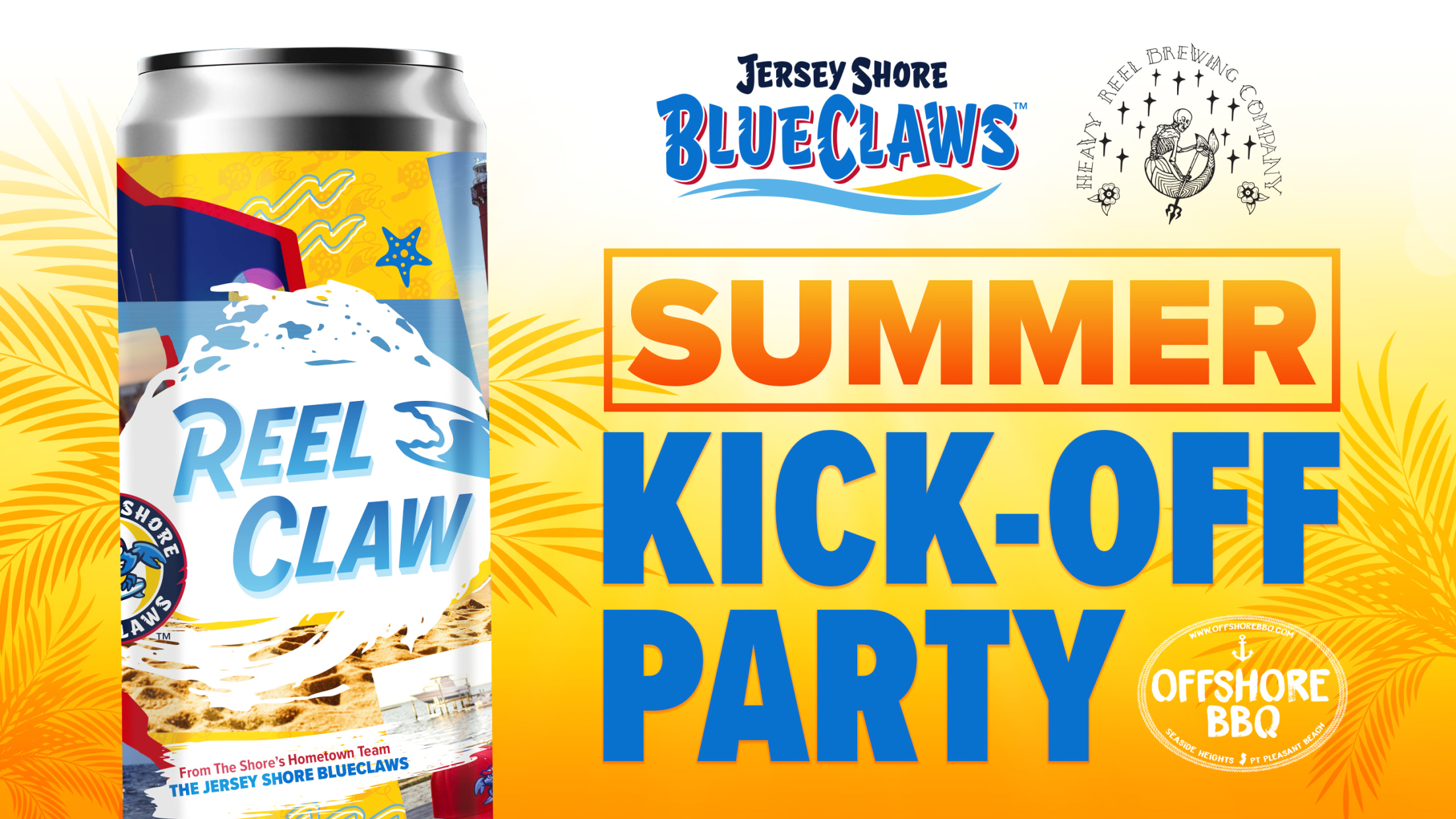 JERSEY SHORE, NJ – Summer unofficially arrives at the end of the month, but the BlueClaws and Heavy Reel Brewing Company are kicking things off early. The BlueClaws will host a Summer Kickoff event at Heavy Reel Brewing Company on Thursday, May 19th from 5:00 pm until 7:30 pm in
Register Today for BlueClaws Youth Baseball Camp
BlueClaws Youth Baseball Camp is presented by Rothman Orthopaedics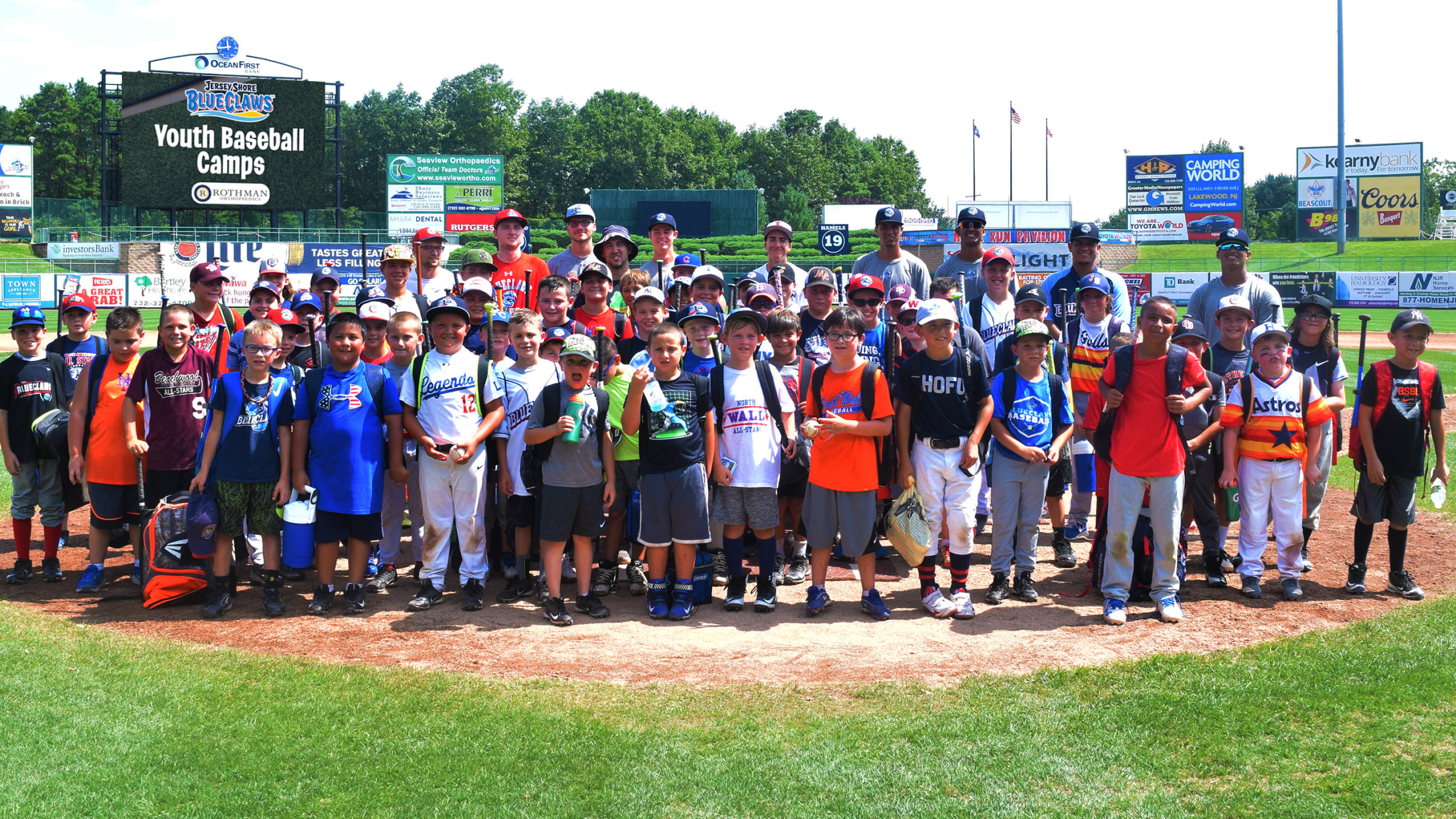 JERSEY SHORE, NJ - BlueClaws Youth Baseball camps return in 2022 and young players will receive professional-level instruction on the ShoreTown Ballpark field across four different sessions this summer.
Registration Open for BlueClaws Spring Flea Market on May 22nd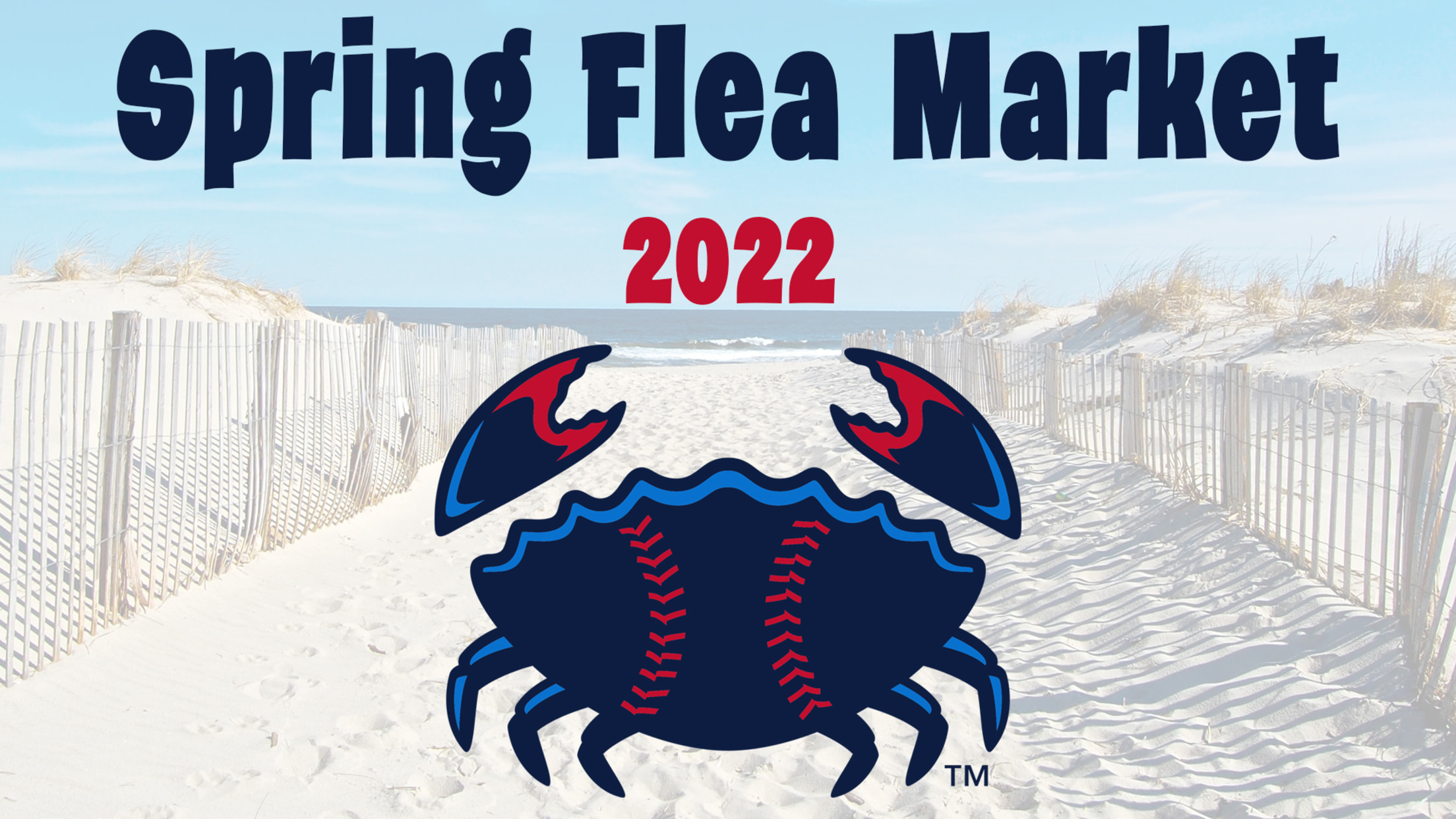 JERSEY SHORE, NJ - The BlueClaws will host their Spring Flea Market on Sunday, May 22nd in the lot outside ShoreTown Ballpark and registration is now open.
Join the Fun in the BlueClaws Kids Club
Home run membership includes ticket vouchers and other exclusive events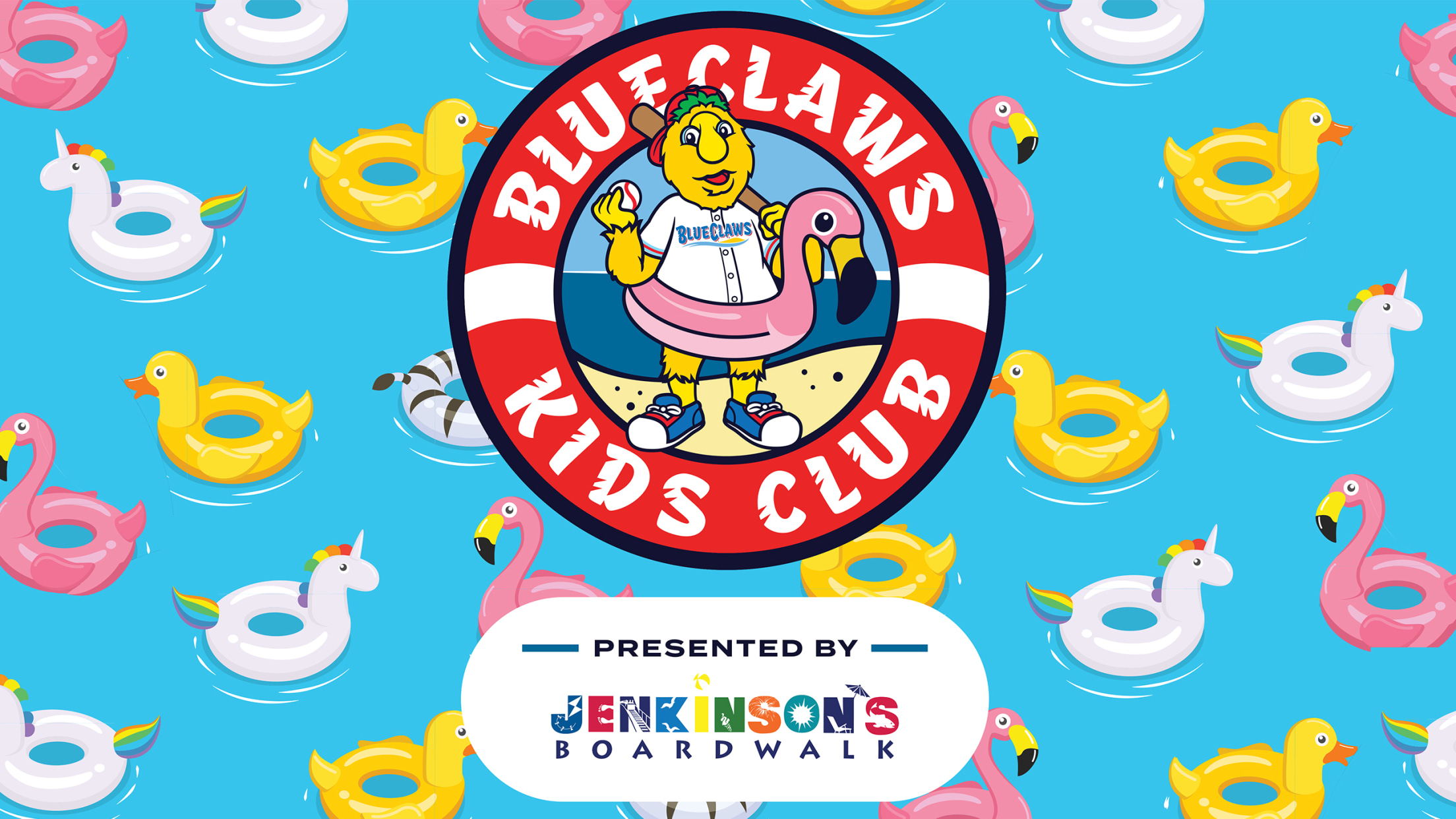 JERSEY SHORE, NJ - One of the best ways to enjoy BlueClaws Baseball is through a Home Run membership in the Jenkinson's Boardwalk BlueClaws Kids Club! Membership is just $75 and includes five ticket vouchers valid at any 2022 BlueClaws game!
Spider-Man, Thor Coming to Jersey Shore This Summer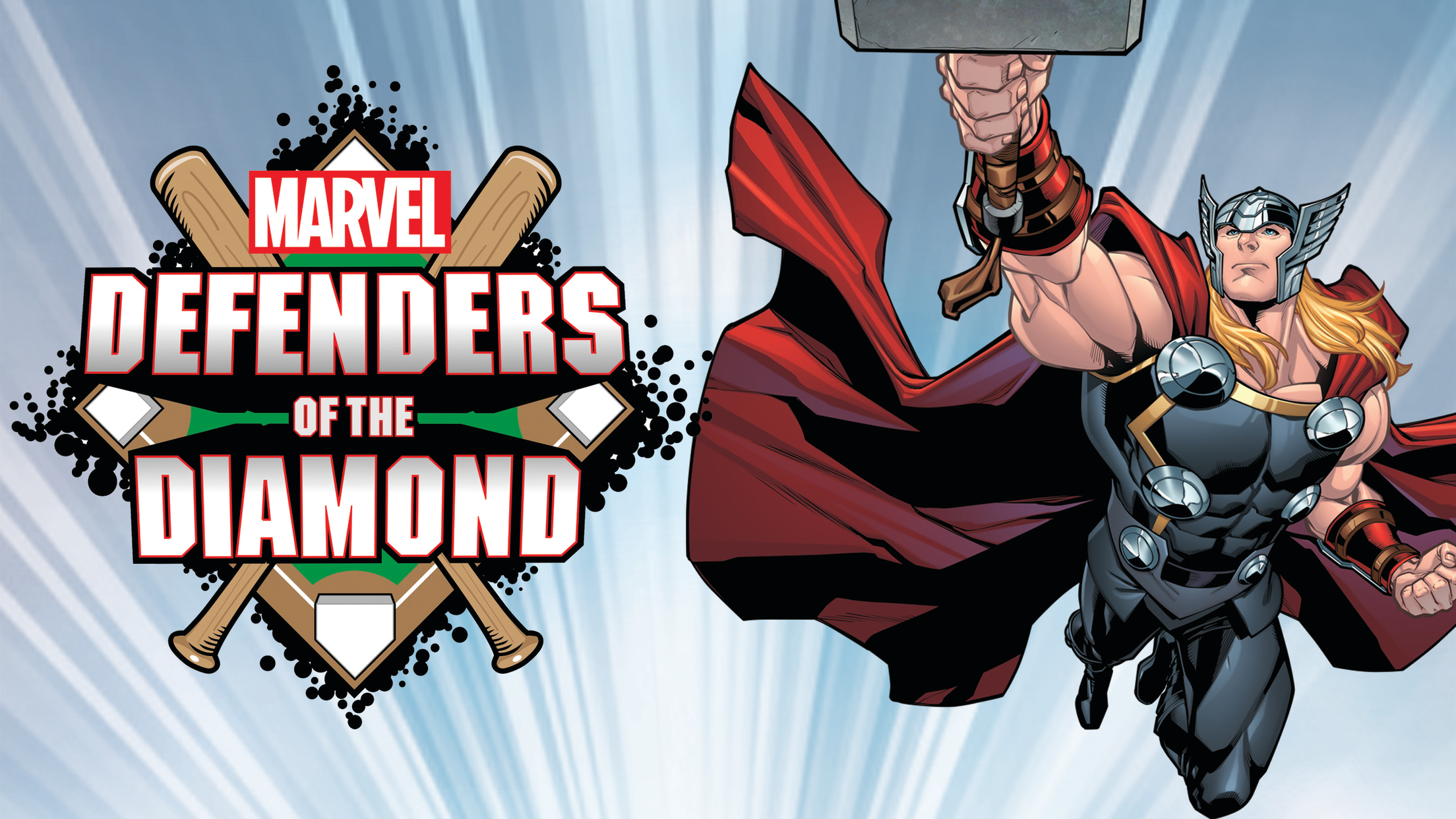 JERSEY SHORE, NJ - Spider-Man. Thor. Legends of Marvel are coming to the Jersey Shore this summer with the BlueClaws set to host Marvel's Defenders of the Diamond and Marvel Super Hero Night at ShoreTown Ballpark, with special promotional nights this year set for Thursday, May 26th and Friday, July
Watch the BlueClaws on MiLB.TV
Use promo code "BLUECLAWS" to save $10 on your yearly subscription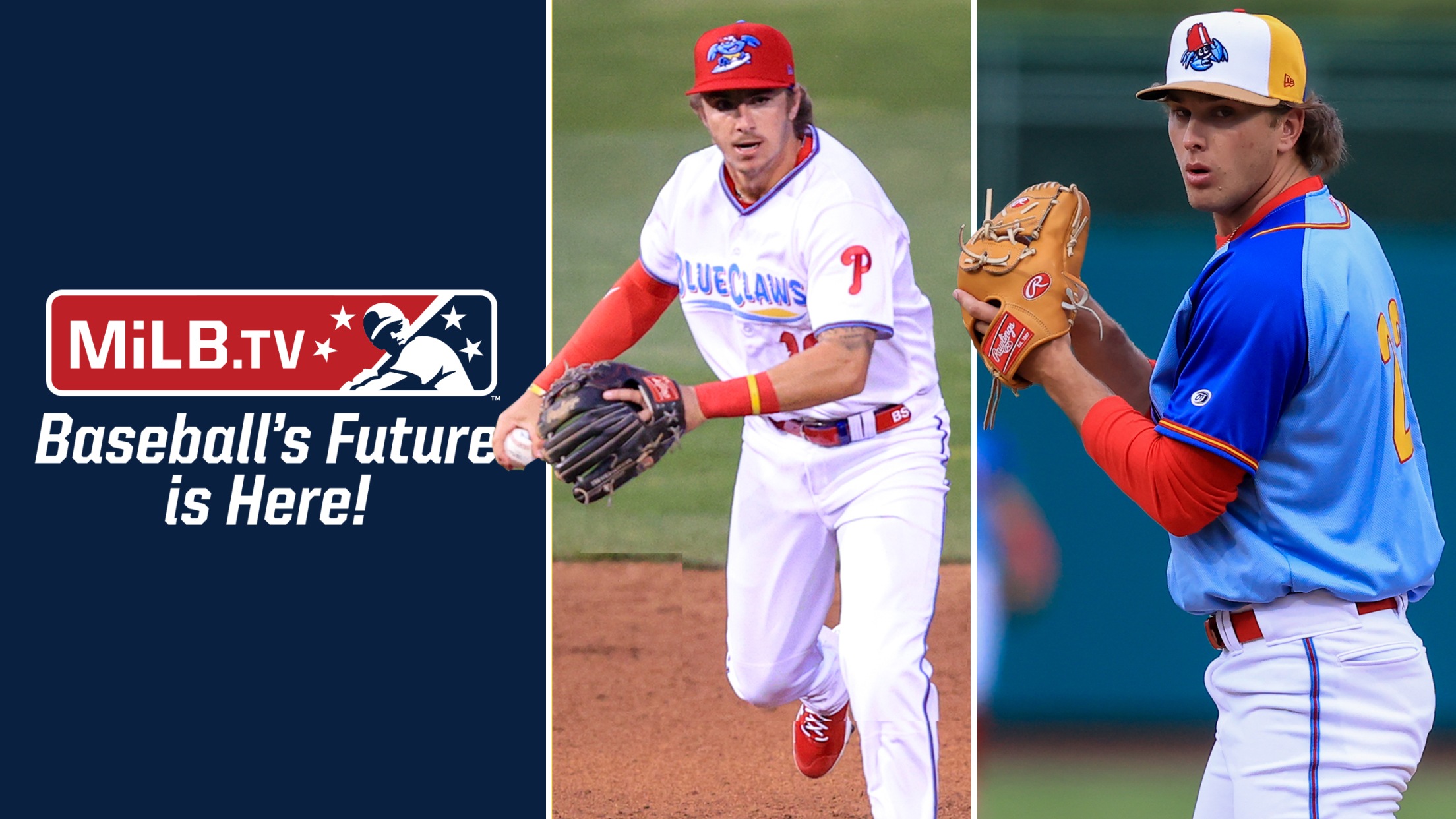 JERSEY SHORE, NJ - The BlueClaws are back on MiLB.TV! Watch every BlueClaws home game and most road games on Minor League Baseball's video streaming service. Fans can use the promo code "BLUECLAWS" to save $10 on their yearly subscription.
BlueClaws Announce Initial Set Of 2022 Promotions
Additional promotions to be added; single-game tickets on sale this Saturday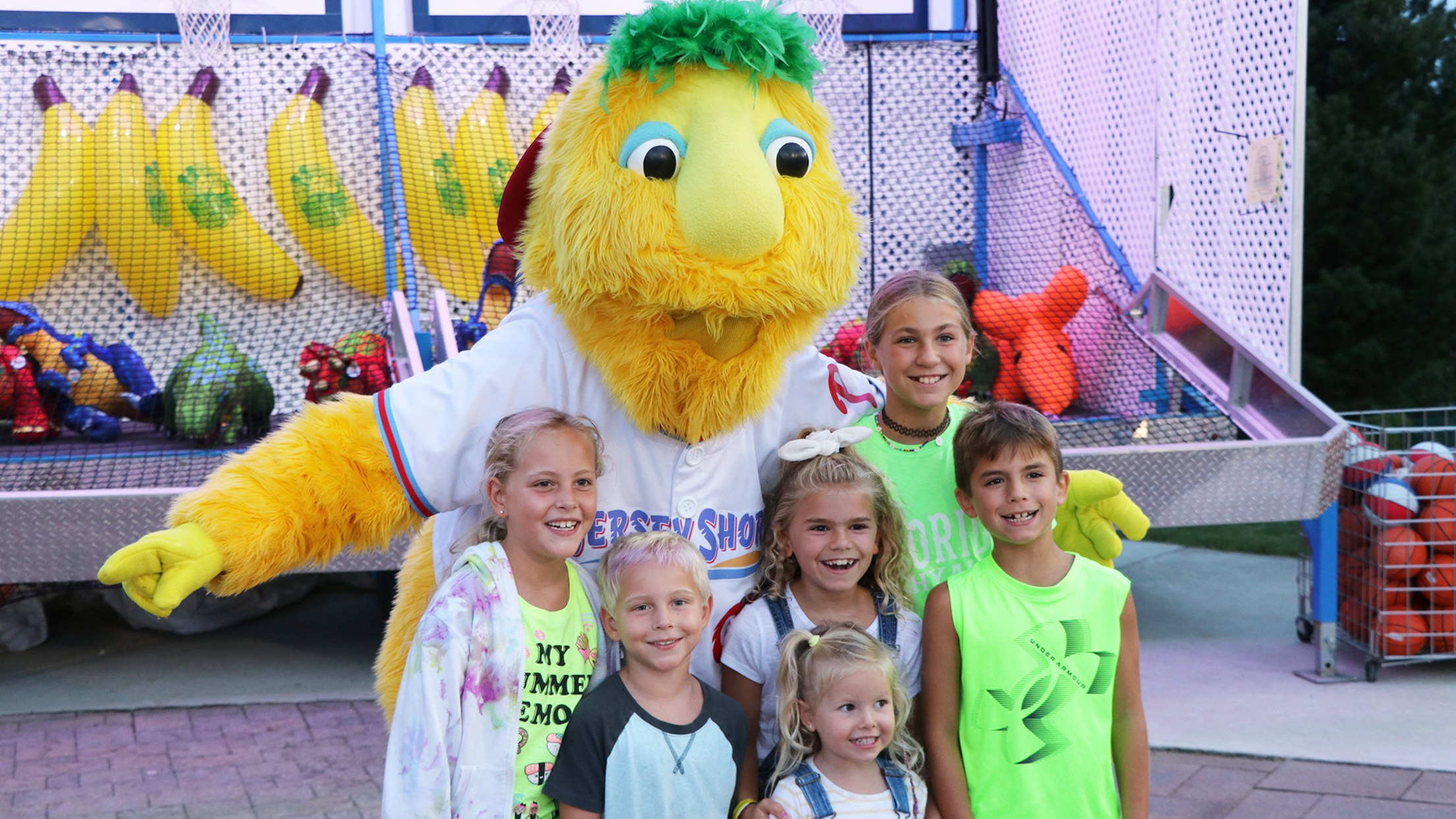 JERSEY SHORE, NJ - With single-game tickets set to go on sale Saturday, the BlueClaws announced an initial set of 2022 promotional and theme nights. The season kicks off with Opening Night at the Jersey Shore, presented by Jenkinson's Boardwalk, on Friday, April 8th.
MLB Announces Experimental Rules For 2022 Season
BlueClaws to play with pitch clock, larger bases, and shift restrictions in 2022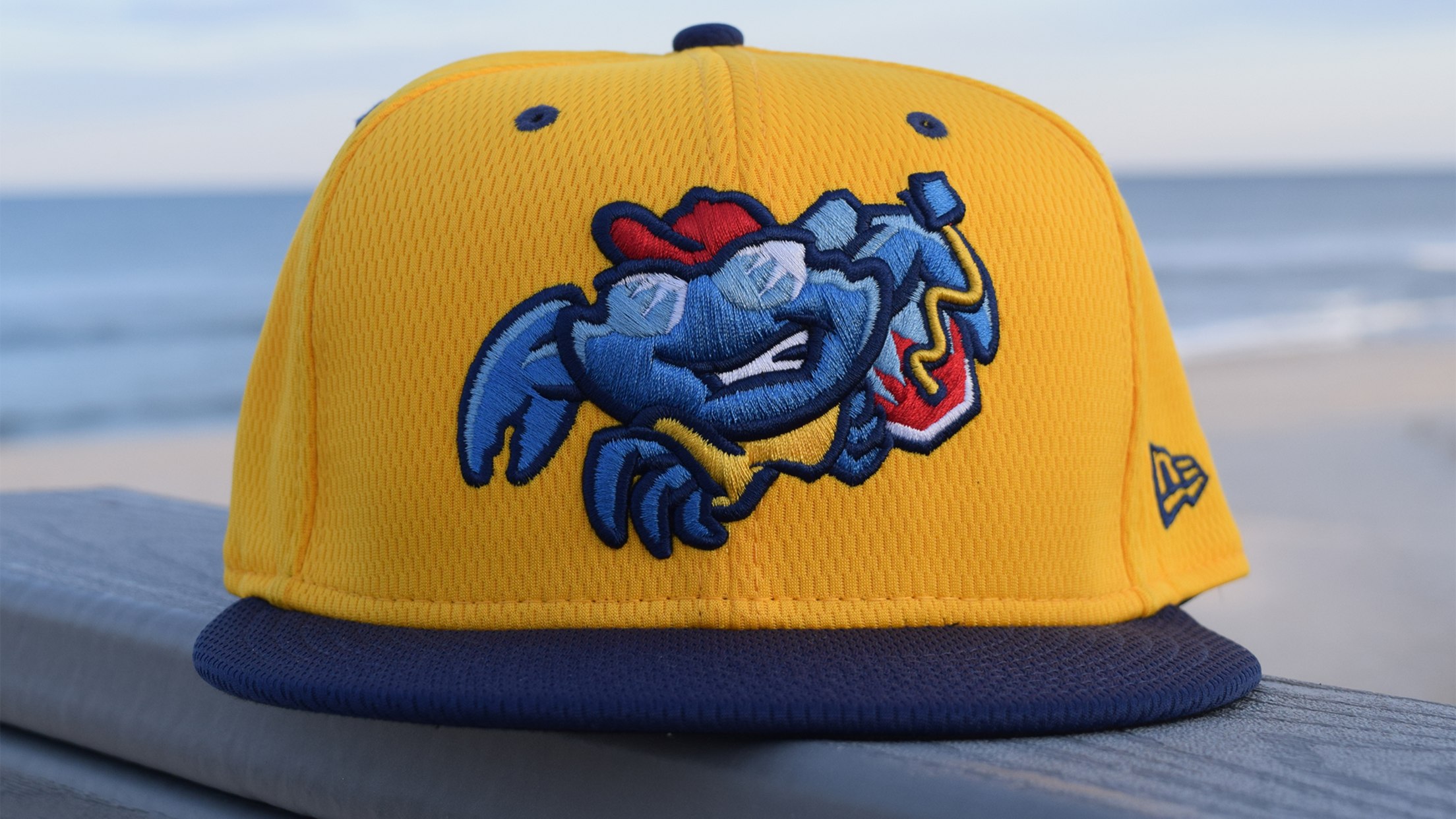 Major League Baseball (MLB) today announced a variety of experimental playing rules that have been approved by the Competition Committee and the Playing Rules Committee for use during the 2022 Minor League season. Consistent with the preferences of fans, these rules are designed to improve the pace of play, create
BlueClaws, Girl Scouts of Jersey Shore Set For June 17th Girl Scout Family Night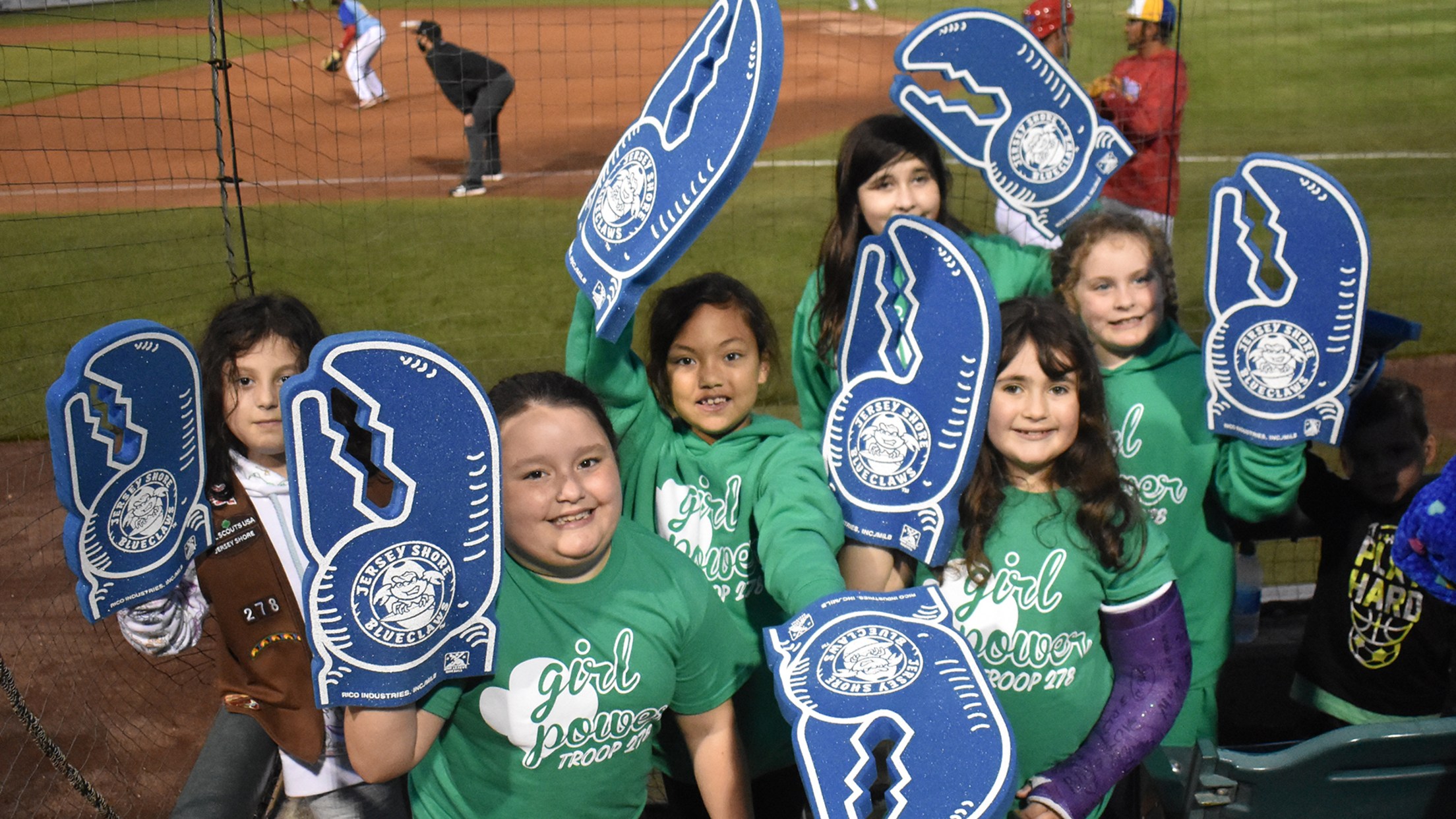 The BlueClaws and the Girl Scout of the Jersey Shore announced a continuation of their community partnership that is headed by Girl Scout Family Night, set for Friday, June 17th. Thousands of Girl Scouts of all ages, their families, and friends will participate in the evening that will feature activities
Black History Month: Highlighting Some of the Best Black Players to Play for the BlueClaws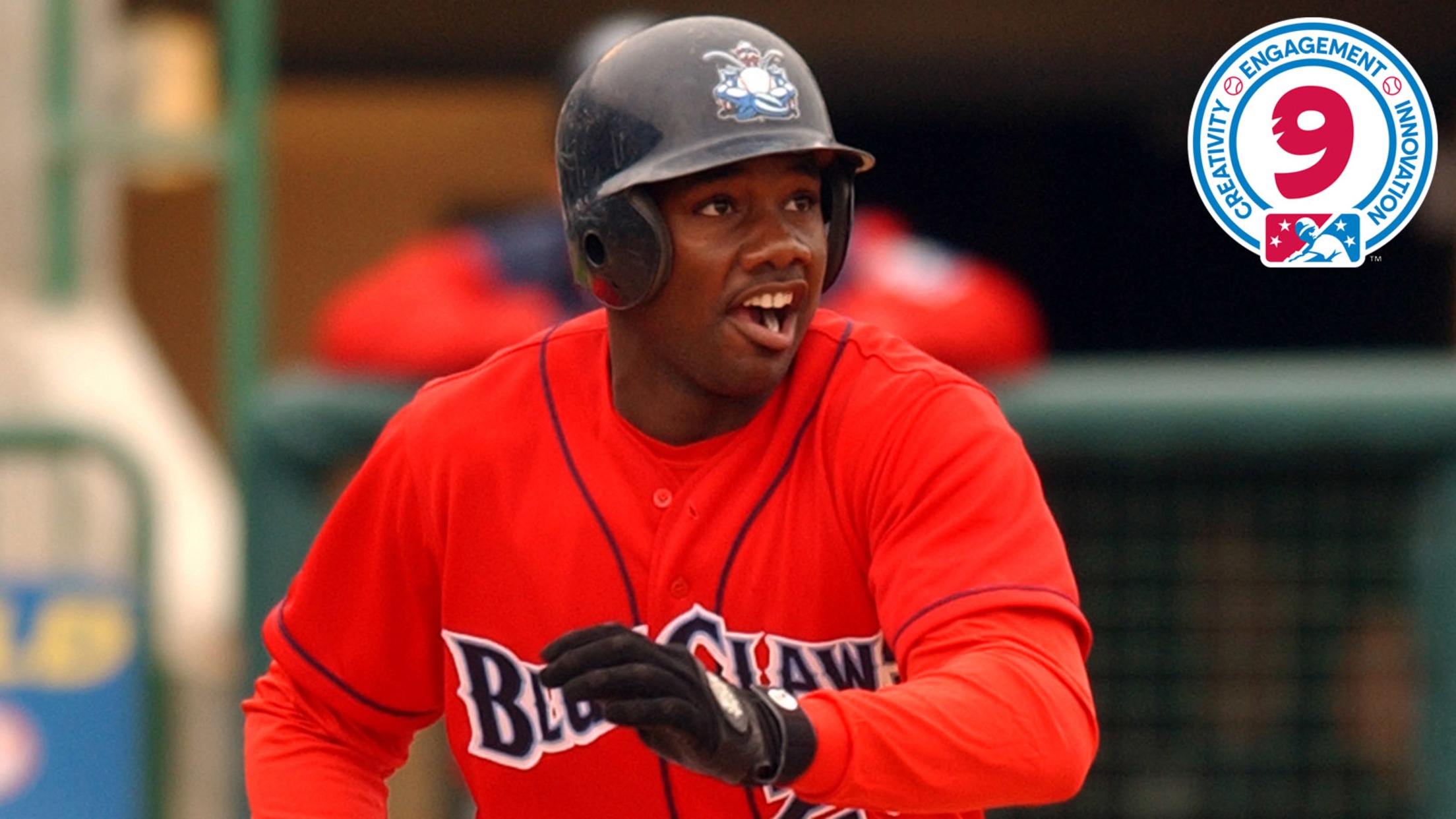 JERSEY SHORE, NJ - In celebration of Black History Month, throughout February, teams across Minor League Baseball are taking a look back at some of the best Black players to suit up for their club. While some of these standout performers went on to long and illustrious Major League careers,
Memories You'll Create With the BlueClaws This Summer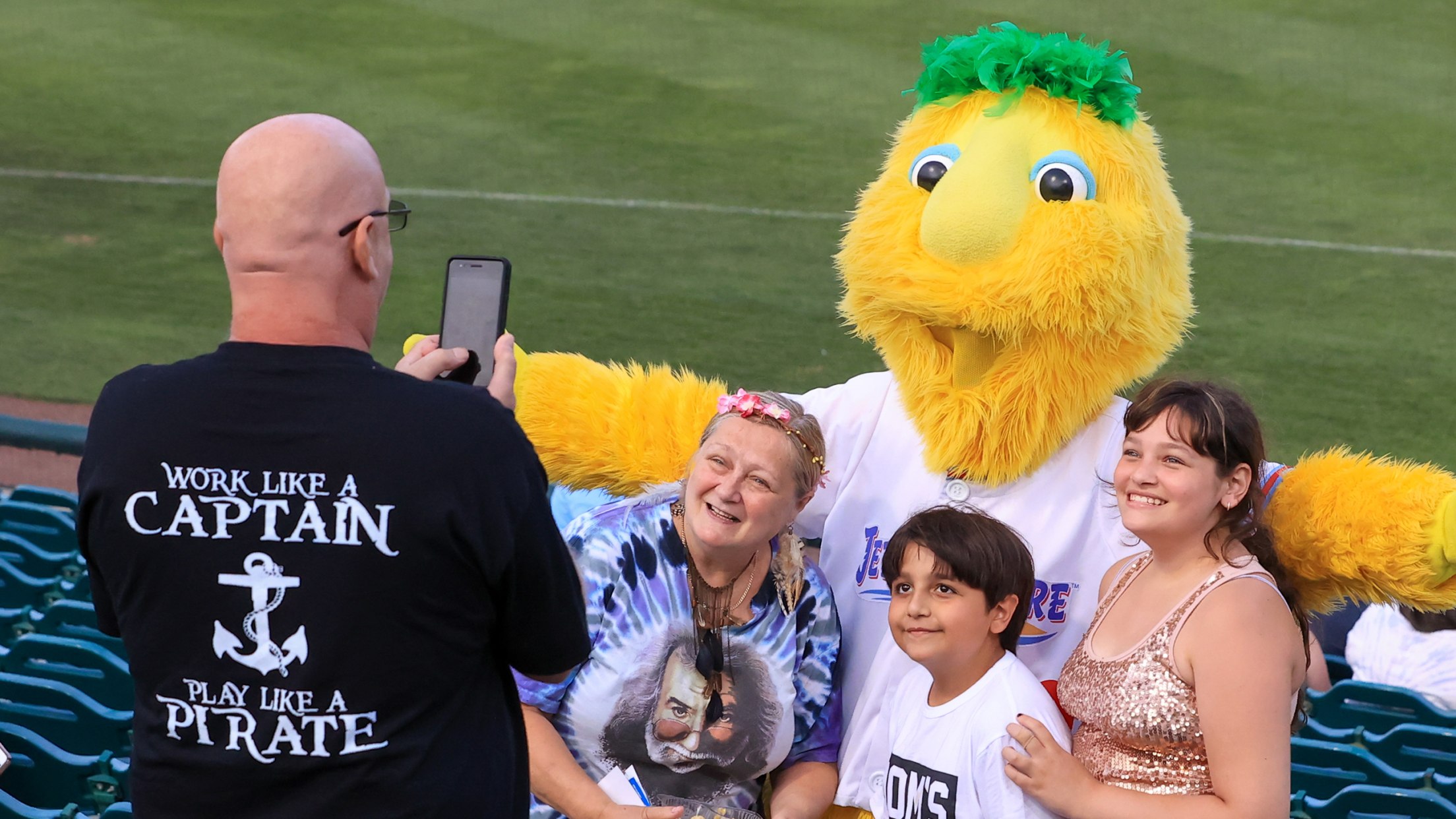 JERSEY SHORE, NJ - BlueClaws Mini Plans offer five nights of pre-scheduled family time, and a summer full of memories!
BlueClaws Announce 2022 Coaching Staff; Keith Werman Takes Over as Manager
Werman joins BlueClaws from San Diego Padres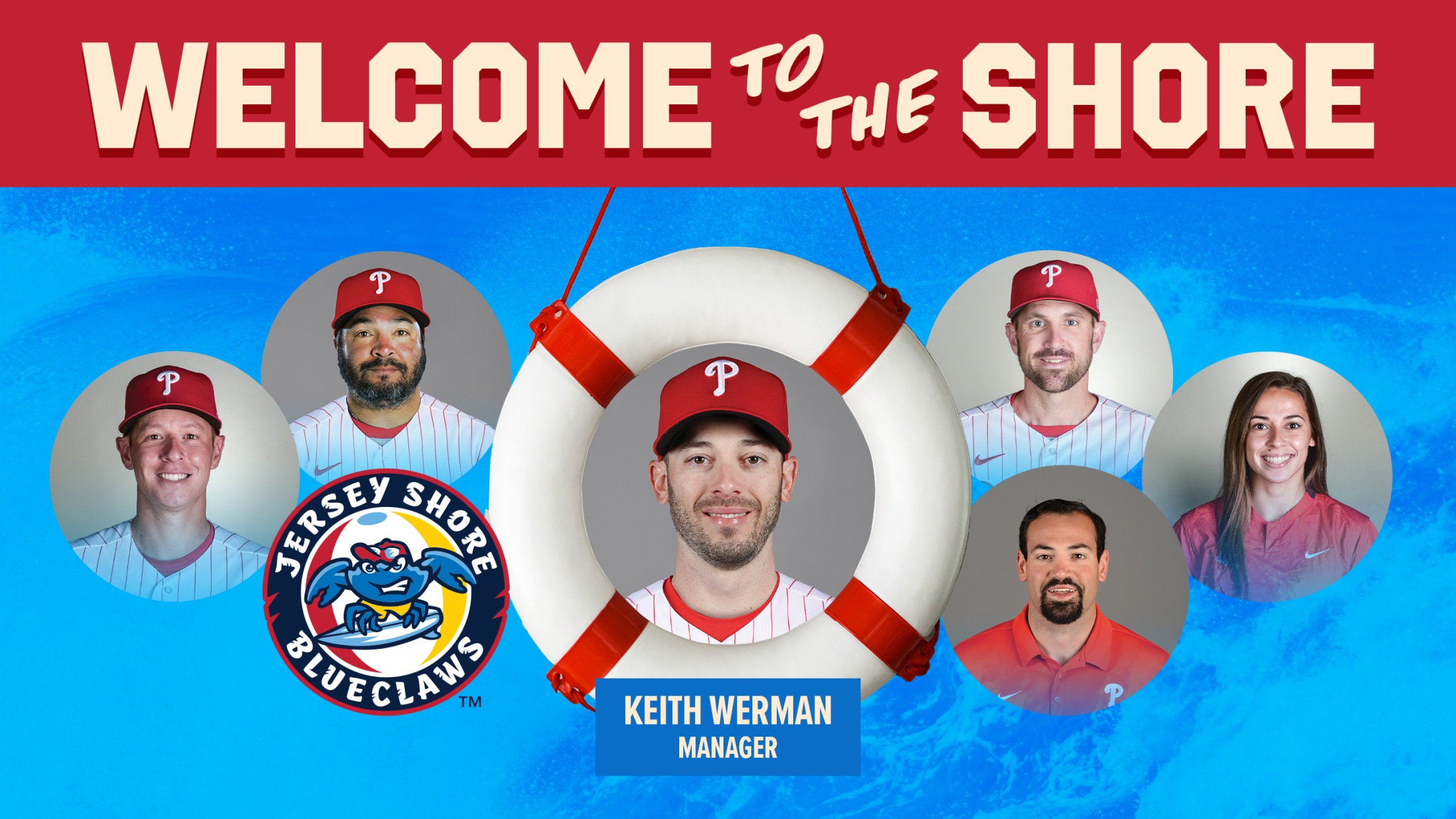 JERSEY SHORE, NJ - Keith Werman, who spent the last four years as the major league development coach with the San Diego Padres, was named the 15th manager in BlueClaws history, it was announced by the Phillies. Werman will lead the BlueClaws in their second year as the Phillies High-A
Ticket Package Gift: BlueClaws Beach Bags
BlueClaws 5-Game, 10-Game, Half & Full-Season Ticket Holders to receive exclusive beach bag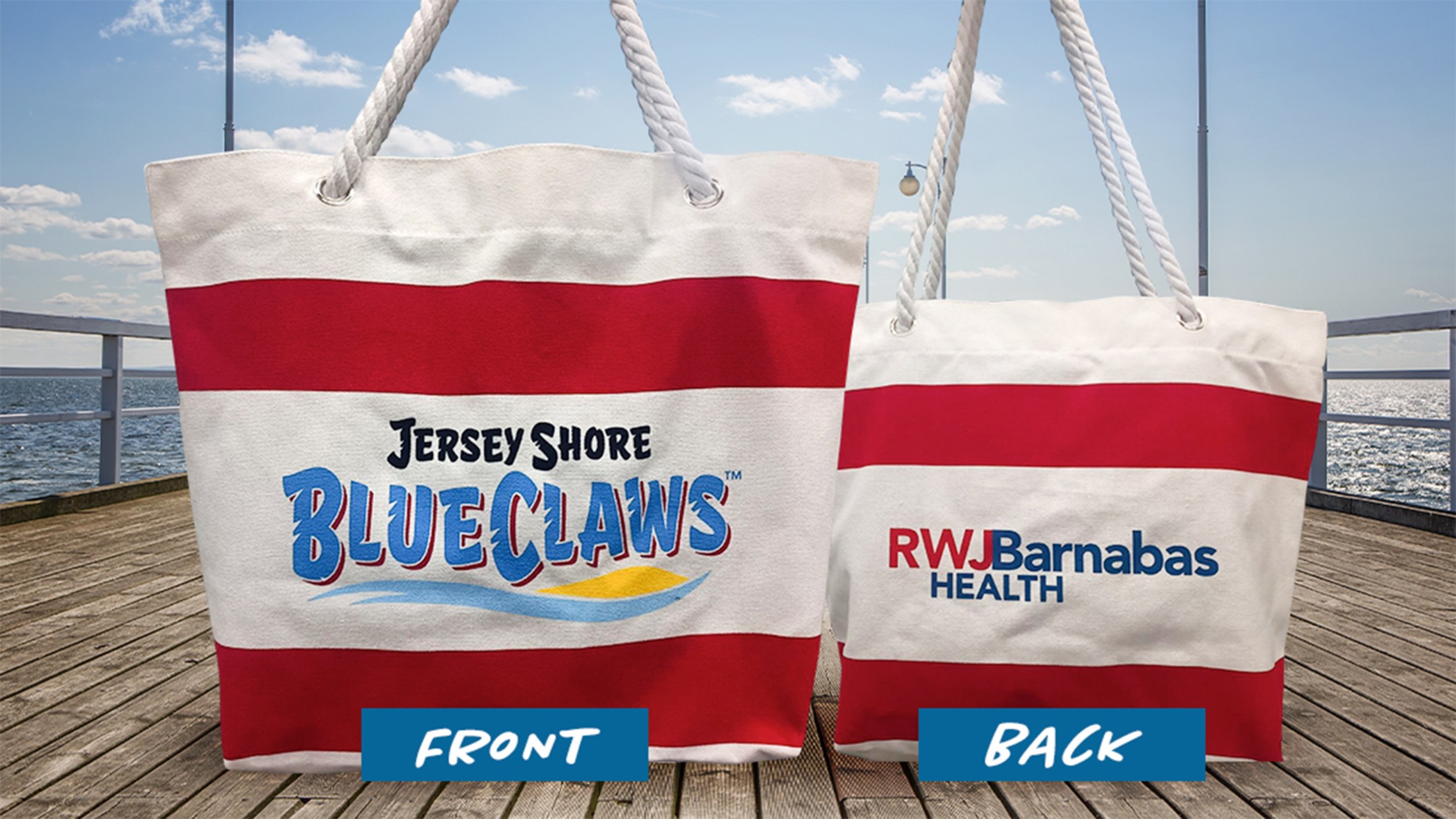 JERSEY SHORE, NJ - Ticket package holders can bring the BlueClaws to the beach this summer. The team announced that their first Season Ticket Holder gift item, to be given to fans with 5 or 10-game Membership Plans, Half Season or Full Season Tickets, is a special Jersey Shore BlueClaws
BlueClaws Accepting Online Anthem Applications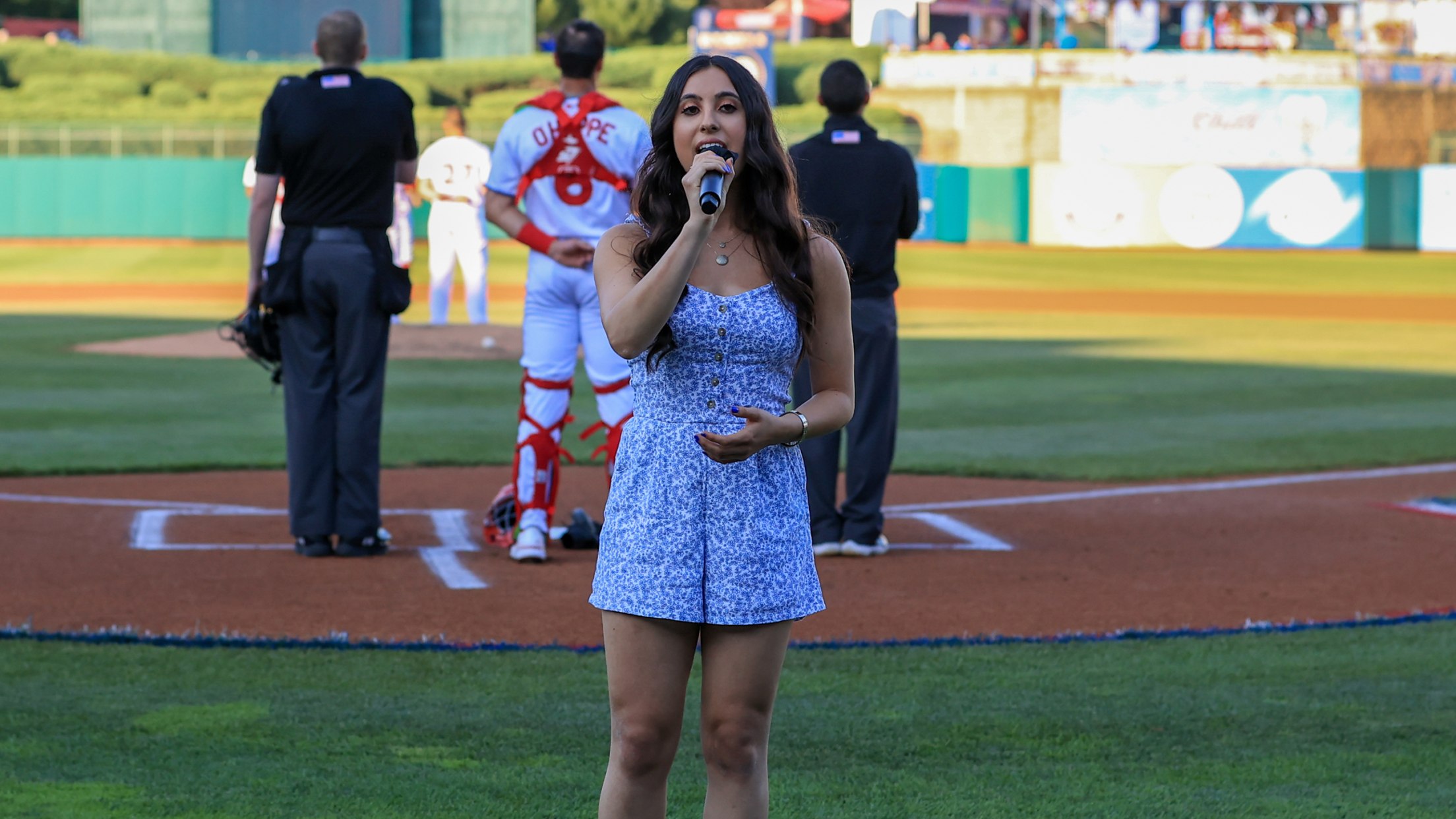 JERSEY SHORE, NJ - The BlueClaws will be hosting Virtual National Anthem Tryouts this year, with performers encouraged to submit an audition video online for consideration. To submit, CLICK HERE and fill out the form completely.
Happy Valentine's Day From the BlueClaws and the Many BlueClaws Couples!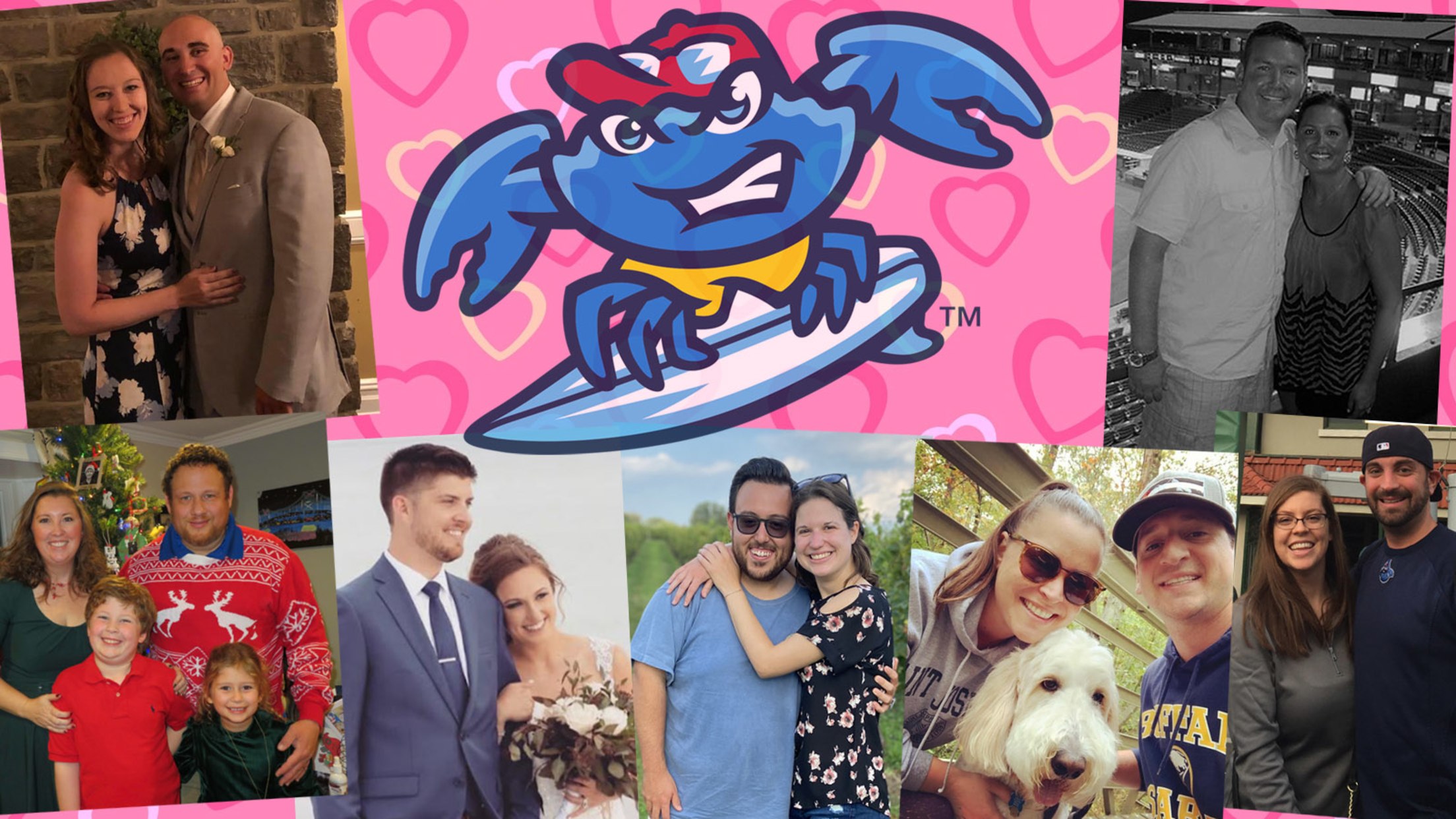 JERSEY SHORE, NJ - Cupid's Arrow strikes at home plate too! For Valentine's Day this year, we caught up with several couples who met right here while working for the BlueClaws!
Come On Out: Things You'll See at the Park This Year
BlueClaws mini plans five nights of pre-scheduled family time in a busy world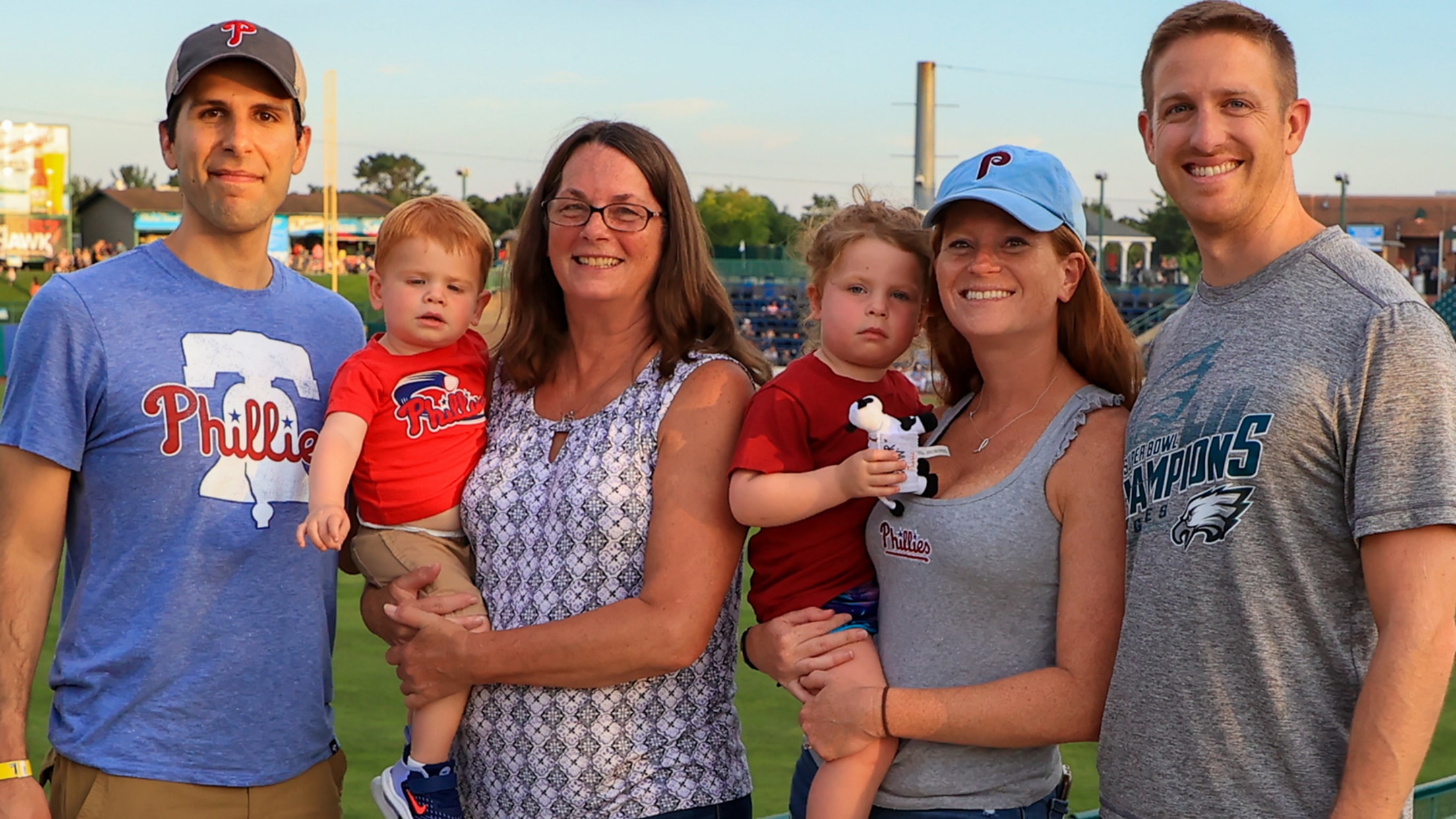 JERSEY SHORE, NJ – A summer of fun awaits fans at the Jersey Shore once again as the BlueClaws close in on another Opening Night!
BlueClaws Open New Period of Virtual Job Fair Interviews
Team to interview for ballpark positions this summer
JERSEY SHORE, NJ – The BlueClaws, by popular demand, have opened a new period of virtual interviews for gameday positions at the ballpark this summer!
BlueClaws Recognize Staff on National Girls & Women In Sports Day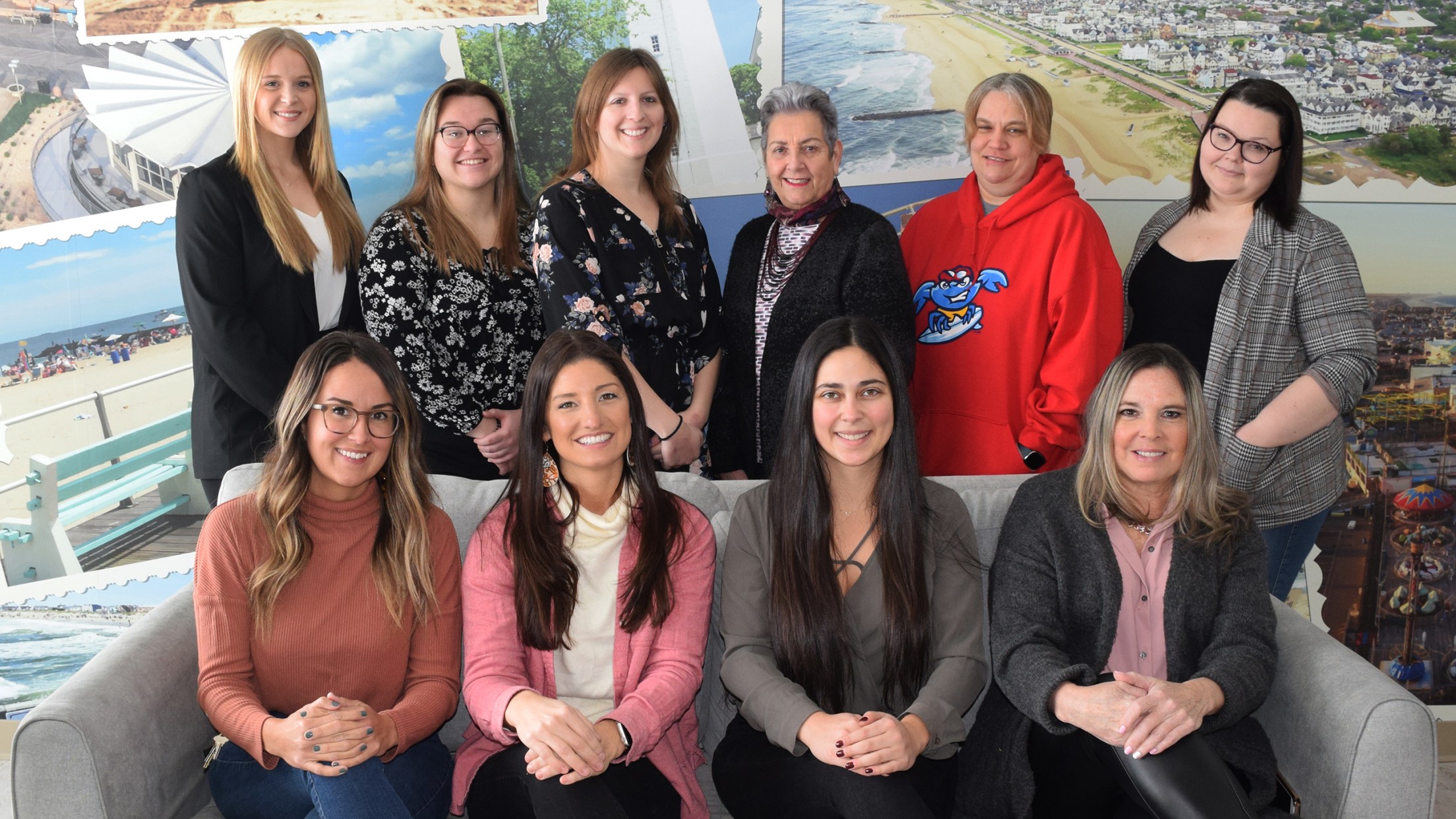 The BlueClaws would like to recognize the 11 amazing women on our staff as part of National Girls & Women In Sports Day on February 2nd.
BlueClaws a Part of MiLB's "The Nine" Initiative to Debut This Year
National Platform Adds To MiLB's Inclusion Efforts Through America's Pastime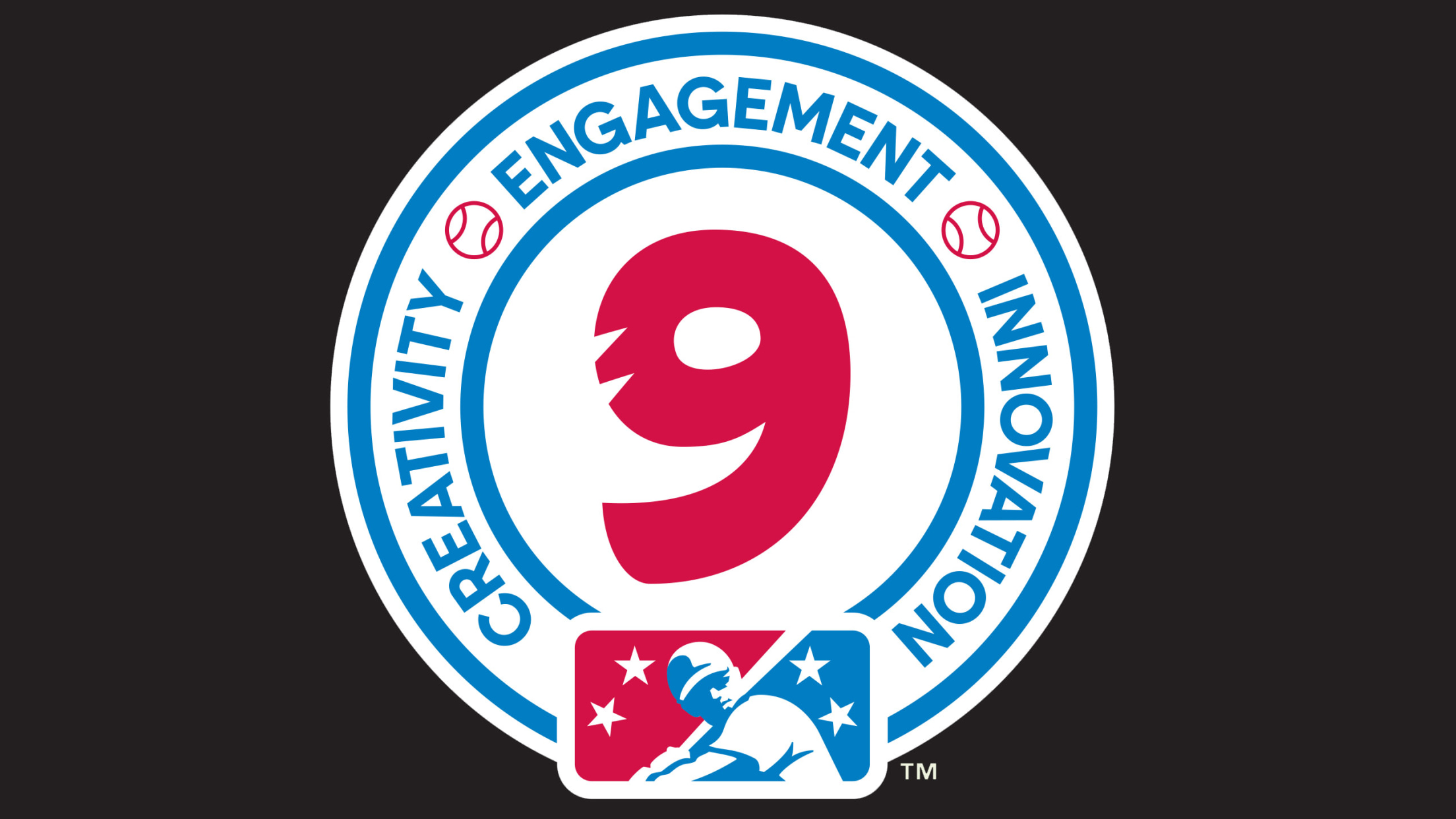 NEW YORK, NY, Feb. 1, 2022 — Minor League Baseball® (MiLB™) today announced the launch of "The Nine," a new, Black-community focused outreach platform specifically designed to honor and celebrate the historic impact numerous Black baseball pioneers made on the sport, provide new opportunities for youth baseball and softball participation,