Hammerheads open series with win over Tortugas
The Jupiter Hammerheads kick off their final homestand with a win over the Daytona Tortugas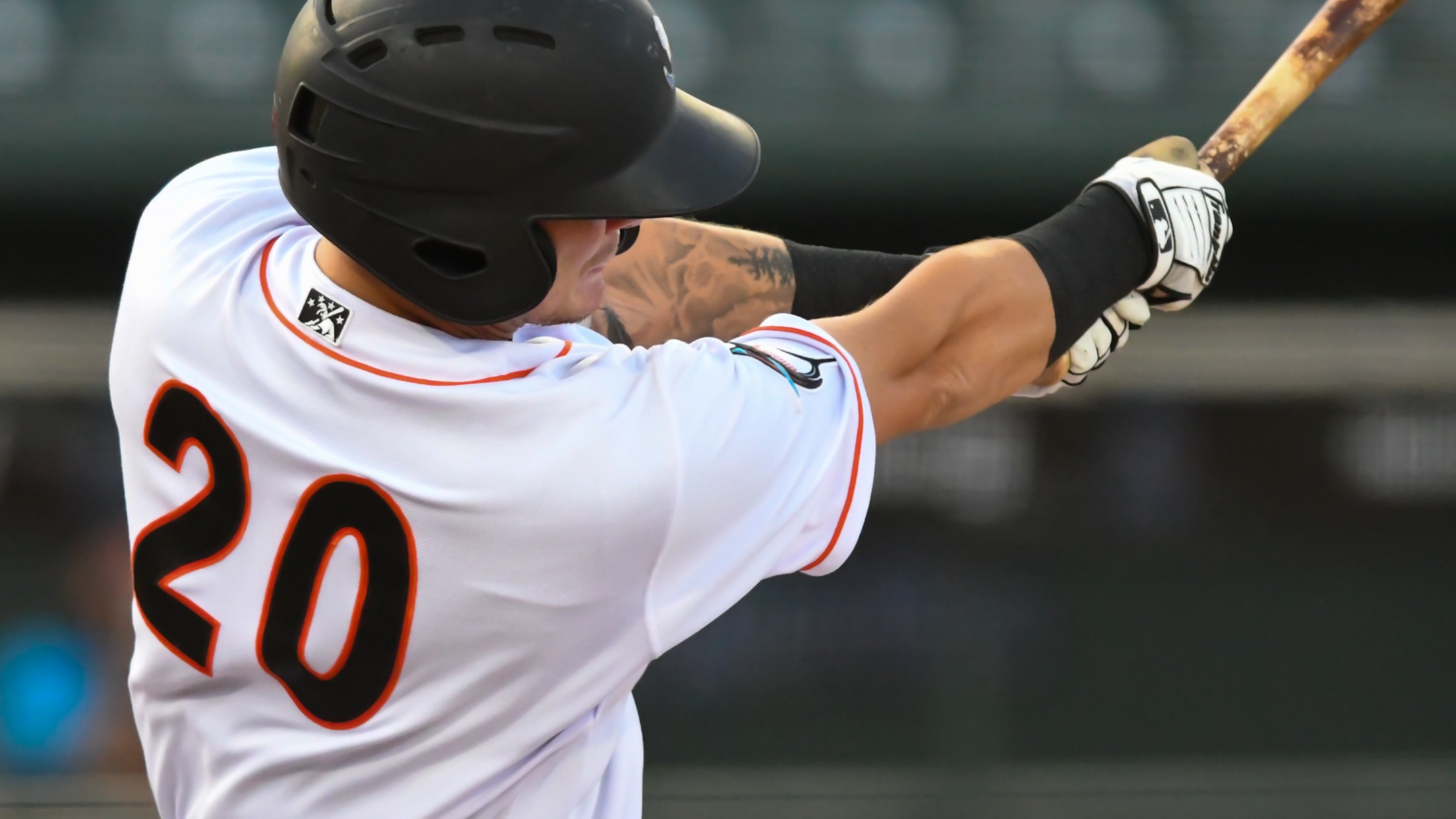 After outlasting a late-game rally from the Daytona Tortugas, the Jupiter Hammerheads win the series opener 7-6 on Tuesday night. Daytona scored a quick run in the first inning, but Jupiter would respond and score the next six runs. In the second inning, the Hammerheads tallied three runs. Two of
After outlasting a late-game rally from the Daytona Tortugas, the Jupiter Hammerheads win the series opener 7-6 on Tuesday night.
Daytona scored a quick run in the first inning, but Jupiter would respond and score the next six runs.
In the second inning, the Hammerheads tallied three runs. Two of those runs were courtesy of a Bennett Hostetler home run. It was the third homer of the season for Hostetler. The Montana native is now hitting .337 with a .850 OPS as a Hammerhead.
In the third inning, Tanner Allen earned his eighth RBI with Jupiter. The reigning SEC Player of the Year scored two runs in Tuesday's contest.
Jupiter would add one run in the fourth inning and the fifth inning. In the fourth, it was Osiris Johnson driving in Davis Bradshaw. Then in the fifth, Allen would score after a Bradshaw single and an error from the Tortugas.
With Jupiter leading 6-1, Daytona would fight back. The Tortugas would score one run in the sixth and then tack on four more in the seventh. Daniel Vellojin hit a two-run home run that eventually landed on top of the Cardinals' clubhouse.
However, the Hammerheads responded with a big homer of their own. In the bottom of the seventh, Paul McIntosh crushed a solo shot to give the Hammerheads the lead. Jupiter would hold onto their one-run lead to capture game one.
On the mound, Evan Fitterer returned after a lengthy IL stint. The right-hander last played on August 13th. On Tuesday, the former 5th-round draft pick pitched three innings allowing only one run with two strikeouts.
Hunter Perdue, the Marlins' 10th-round selection from this year's draft, pitched 3.2 innings following Fitterer. The Florida State product tallied seven strikeouts, a new career-high in professional ball.
Evan Brabrand picked up the win, his second of the season.
To close out the game, the Hammerheads used Robinson Martinez. The righty struck out the side in the ninth to earn his fourth save with Jupiter.
The two clubs will continue their series on Wednesday night with the first pitch scheduled for 6:30 pm.
For Tuesday's full box score CLICK HERE
Bennett Hostetler strikes again 💣@BennettHostetle gives the Hammerheads the lead with this two-run homer! #HammerDown pic.twitter.com/1qfp1OWvF3

— Jupiter Hammerheads (@GoHammerheads) September 7, 2021
Sheesh @pmac1384, that ball had a family!

The @WVUBaseball product did not miss this one! This solo shot gives us a 7-6 lead as we start the 8th inning! #HammerDown

🎆 113.2 MPH
📏 443 feet
📐 18 degree launch angle pic.twitter.com/UXqR51deVA

— Jupiter Hammerheads (@GoHammerheads) September 8, 2021