Jupiter loses series opener to Lakeland
The Lakeland Flying Tigers take game one of the six game series over the Jupiter Hammerheads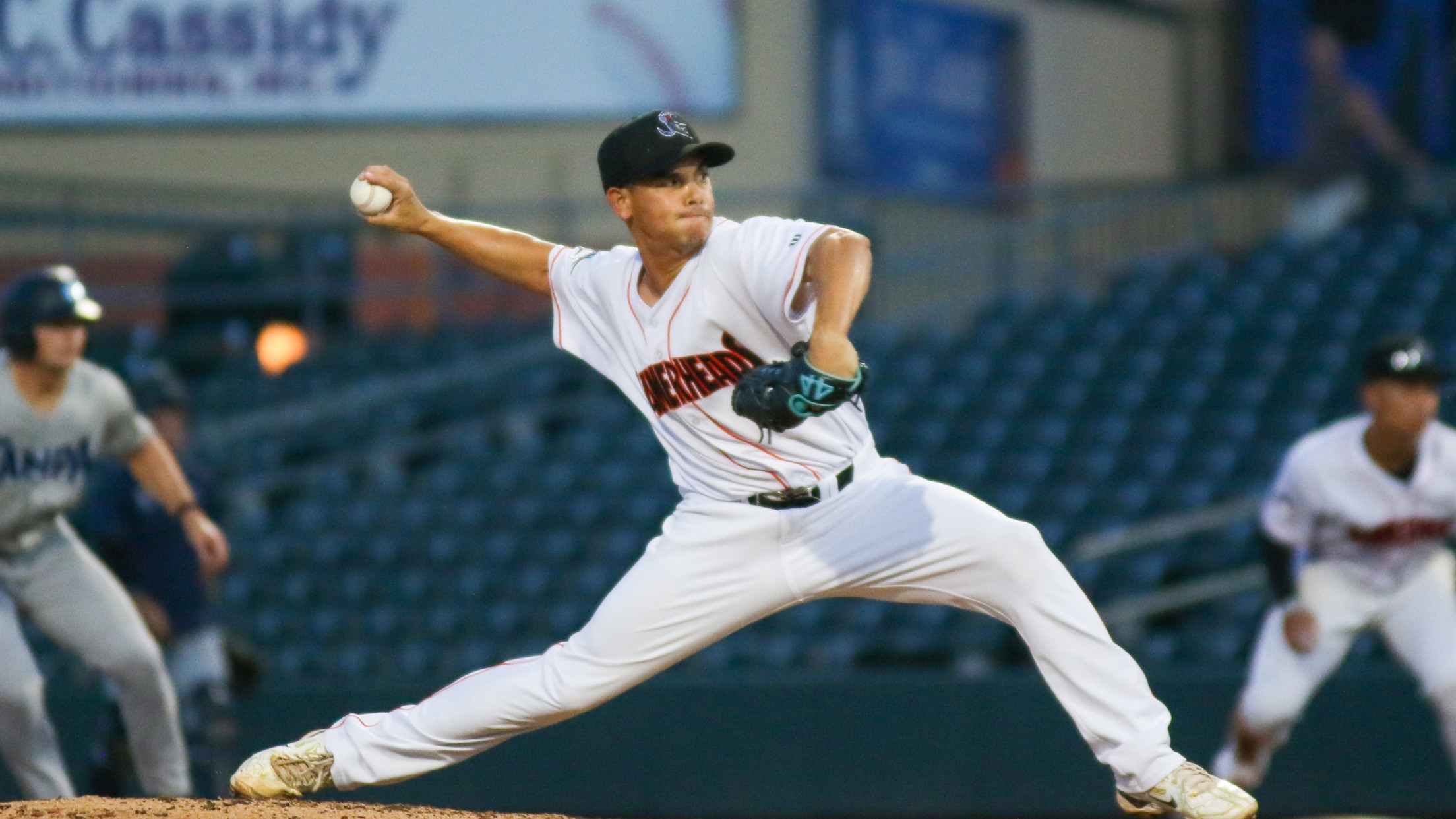 Troy Cruz #23 on Jupiter Hammerheads (Noah Goldberg)
The Jupiter Hammerheads drop the opening game of the series to the Lakeland Flying Tigers on Tuesday night at Roger Dean Chevrolet Stadium. The Flying Tigers held the Hammerheads to just four hits on their way to a 3-1 win. RHP Matt Givin was on the hill to start for
The Jupiter Hammerheads drop the opening game of the series to the Lakeland Flying Tigers on Tuesday night at Roger Dean Chevrolet Stadium. The Flying Tigers held the Hammerheads to just four hits on their way to a 3-1 win.
RHP Matt Givin was on the hill to start for Jupiter. The Boston native pitched 5.2 innings in his 13th start of the season. The right-hander allowed just one run and struck out four batters on Tuesday. The former 20th-round pick now holds a 3.73 ERA on the season.
Following Givin, was right-hander Troy Cruz out of the bullpen. The 27-year-old didn't allow a hit in 3.1 innings pitched. However, Cruz did allow two runs to cross, both unearned, and was saddled with the loss despite the impressive performance.
Offensively, the Hammerheads struggled to get on base. They strung together only four hits on the night and just scored one run in the bottom of the sixth inning. Victor Mesa Jr. accounted for the lone RBI with a hard-hit triple that scored Osiris Johnson. It was Mesa Jr.'s seventh triple and 53rd RBI of the season.
Johnson, the Marlins No. 27 overall prospect on MLB Pipeline, made his return to the Hammerheads lineup on Tuesday night. After starting the season with Jupiter, the California native was sent to the Florida Complex League as he began transitioning from an infielder to an outfielder. In the series opener, Johnson batted second and started in right field. He finished the game 1-3 with a run scored and a walk.
The Hammerheads and Flying Tigers will continue their series tomorrow night at Roger Dean Chevrolet Stadium. The first pitch is scheduled for 6:30 pm.
For Tuesday's full box score CLICK HERE