Jupiter shut down by Mets' Rojas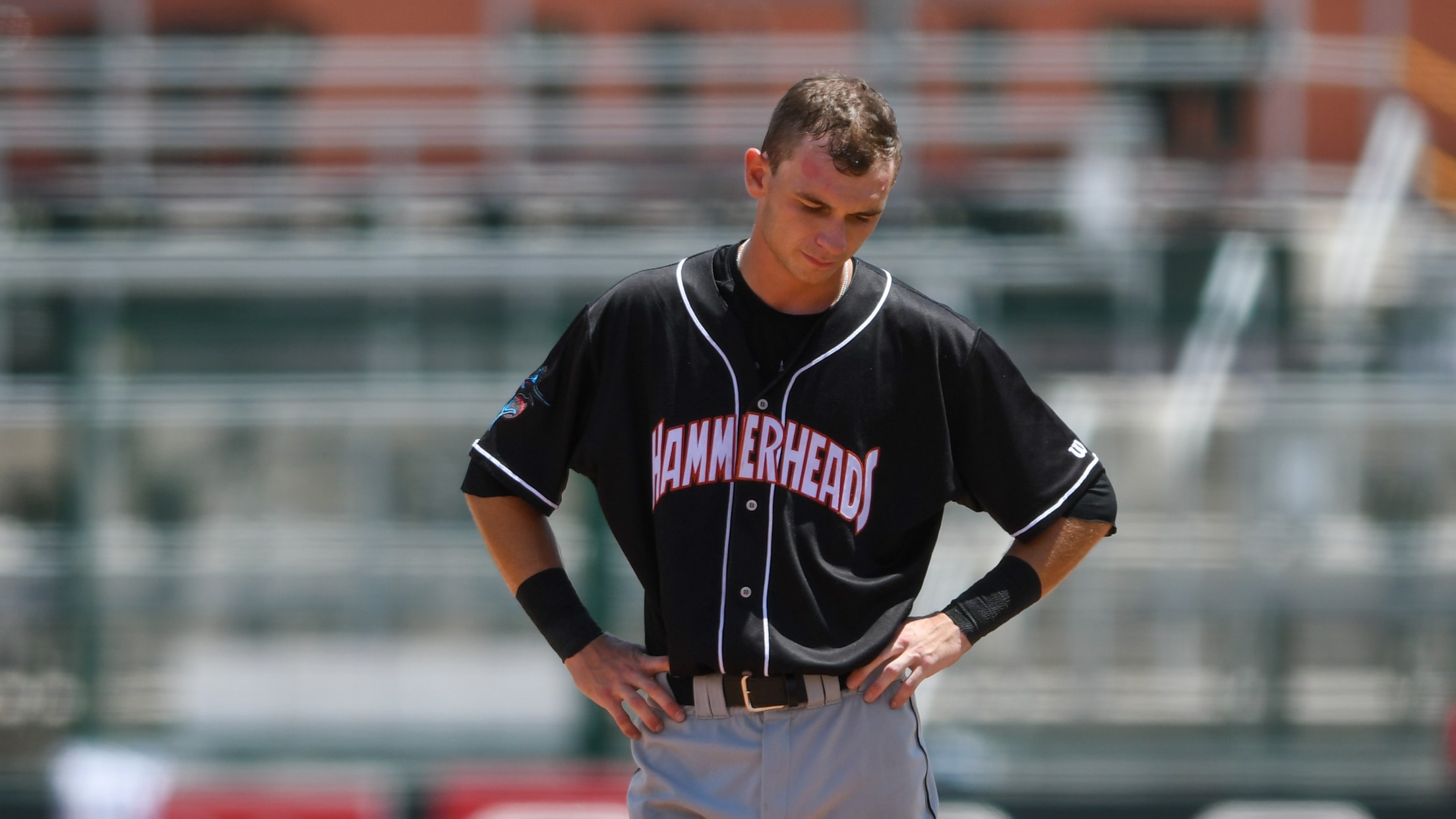 #12 Cody Morissette
On Friday night, the St. Lucie Mets shut down the Jupiter Hammerheads 2-1 at Roger Dean Chevrolet Stadium. With the win, the Mets leapfrog the Hammerheads to take first place in the division. The Hammerheads were stifled by St. Lucie starter Oscar Rojas. The Mets' righty pitched a complete game
On Friday night, the St. Lucie Mets shut down the Jupiter Hammerheads 2-1 at Roger Dean Chevrolet Stadium. With the win, the Mets leapfrog the Hammerheads to take first place in the division.
The Hammerheads were stifled by St. Lucie starter Oscar Rojas. The Mets' righty pitched a complete game and needed just 86 pitches to do so. The Hammerheads were only able to score one run against Rojas, which came on a Jose Salas ground out.
Unfortunately, the Hammerheads couldn't cash in on Chris Mokma's quality start. The Michigan native pitched six strong innings giving up just two runs. The righty added five more punchouts to his 2021 total.
The Hammerheads bullpen was also impressive. In three total innings of relief, Jupiter allowed just one hit. Josan Mendez went two innings while Robinson Martinez closed out the ninth inning.
Offensively, Victor Mesa Jr. kept his hit-streak alive with a single in the second inning. Mesa Jr. has now recorded a hit in 15 straight games and has reached safely in his last 17 games.
The Hammerheads will look to rebound on Saturday night. Game four of this six-game series is slated to start at 6:30 pm at Roger Dean Chevrolet Stadium. Tickets are still available here
For Friday's full box score, CLICK HERE