Jupiter takes series finale 7-5
Jupiter takes a 1.5 game lead in the division after beating St. Lucie Sunday afternoon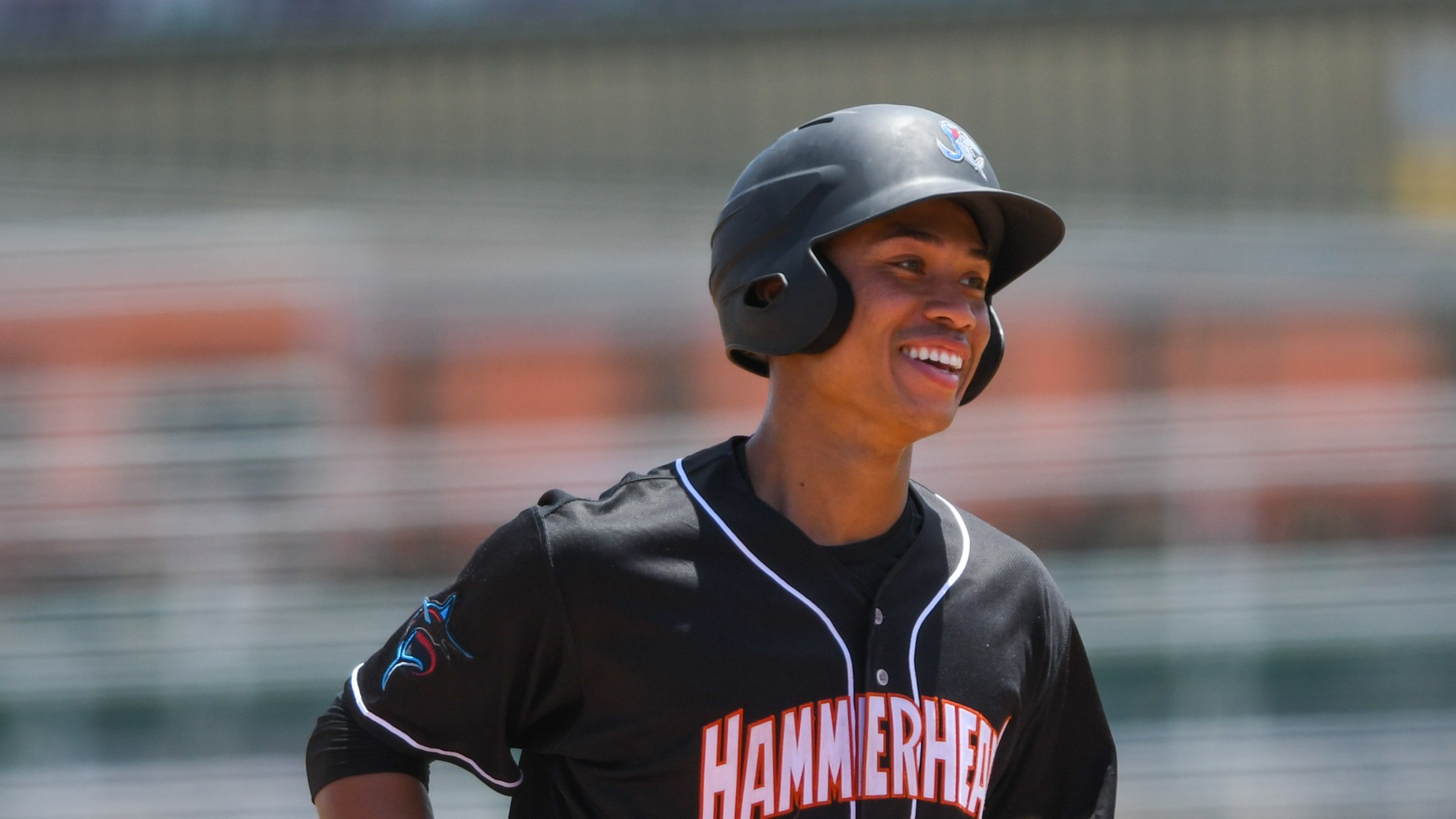 #14 Marcus Chiu
The Jupiter Hammerheads wrap up their six-game series against the St. Lucie Mets on a high-note Sunday afternoon. Jupiter won the finale 7-5 as the two clubs split the series. The Hammerheads rallied from an early 4-0 deficit after the Mets jumped out to a quick start. Jupiter responded with
The Jupiter Hammerheads wrap up their six-game series against the St. Lucie Mets on a high-note Sunday afternoon. Jupiter won the finale 7-5 as the two clubs split the series.
The Hammerheads rallied from an early 4-0 deficit after the Mets jumped out to a quick start.
Jupiter responded with three runs in the bottom of the first inning. First, it was a single from Cody Morissette which was followed by a sacrifice fly from Victor Mesa Jr. Davis Bradshaw also drove in a run to make it a 4-3 game after the first inning.
In the second inning, Jupiter's offense stayed hot and scored three more runs. For the second day in a row Marcus Chiu connected for a home run. Last night, the 24-year-old hit a grand slam while Sunday's blast was a solo shot. The California native now leads the team with five homers on the season.
In the same inning, Morissette picked up an RBI after a hard-hit double scored Jose Salas. The Boston College product would come around and score after a Mets' fielding error.
With Jupiter leading 6-4 after two innings, the two pitching staffs would settle in. Jupiter added one more run in the fourth inning and the Mets scored once in the seventh.
The Hammerheads had Marlins' 7th-round selection, Jesse Bergin, on the hill to start the game. The former Indiana Hoosier made his second start for the Hammerheads.
Next up was Matt Givin, who earned his third win of the season on Sunday. The Boston local pitched 3.1 innings and allowed only one hit out of the bullpen. After Givin, the Hammerheads turned to Sean Reynolds. The 6-foot-8 righty pitched two solid innings and was awarded his fifth hold in 2021.
Chandler Jozwiak took over in the eighth inning and would earn a six-out save, his third save with Jupiter. The 2021 13th-rounder gave up one hit on the afternoon.
For the Mets, Robert Gsellman made an MLB rehab start. The first three Jupiter batters all singled off the major leaguer before he was pulled after 17 pitches. The right-hander was charged with three runs.
During the series, the Hammerheads and Mets were going back-and-forth being in first place in the division. With Jupiter winning on Saturday and Sunday, the Hammerheads now hold a 1.5 game cushion with two weeks remaining in the season.
Jupiter will be off on Labor Day, and then host the Daytona Tortugas for another six-game series at Roger Dean Chevrolet Stadium starting Tuesday.\
For Sunday's full box score, CLICK HERE
Not a bad weekend for Mr. Chiu!

After hitting a grand slam last night, @marcus_chiu connects for a home run in the second inning! #HammerDown pic.twitter.com/Tkrzxv8bp5

— Jupiter Hammerheads (@GoHammerheads) September 5, 2021
Any Givin Sunday

Matt Givin (@mkgivin) was dealin' today!

𝗙𝗶𝗻𝗮𝗹 𝗟𝗶𝗻𝗲:
3.1 IP / 1 H / 0 R / 2 K pic.twitter.com/Y4WE4b8Dkz

— Jupiter Hammerheads (@GoHammerheads) September 5, 2021
It's frustrating to hit against @sean___reynolds

Just ask Jack-Thomas Wold... #HammerDown pic.twitter.com/Tp2ZS7LCOj

— Jupiter Hammerheads (@GoHammerheads) September 5, 2021