The Hammerheads split Wednesday's doubleheader
The Jupiter Hammerheads and Tampa Tarpons opened up their series in Jupiter with a split doubleheader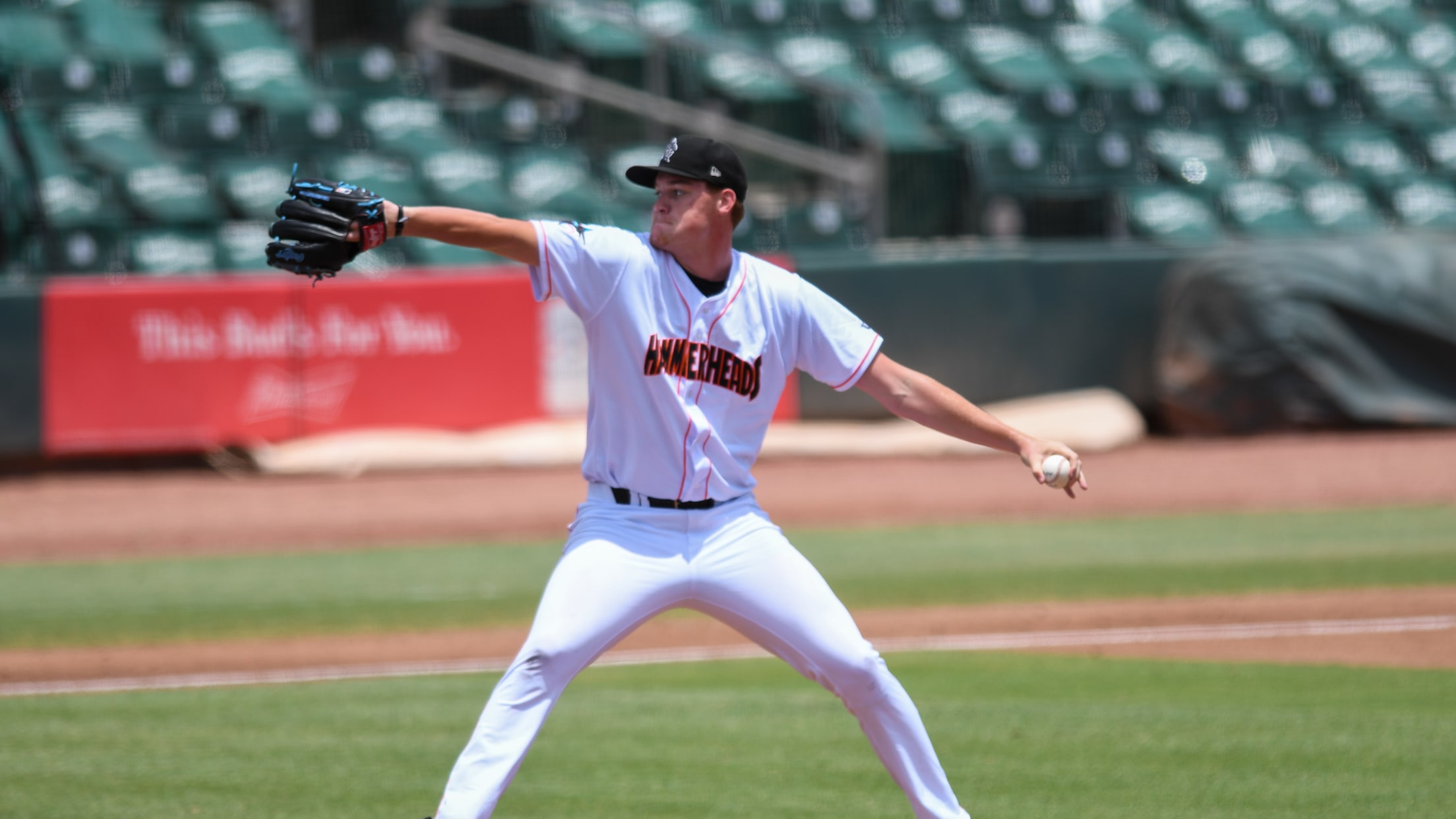 The Jupiter Hammerheads went 1-1 on Wednesday night after splitting their doubleheader with the Tampa Tarpons. The Tarpons took game one 2-1, but the Hammerheads bounced back and won game two 7-6. Dax Fulton was on the mound to start the day for Jupiter. The southpaw turned in his best
The Jupiter Hammerheads went 1-1 on Wednesday night after splitting their doubleheader with the Tampa Tarpons. The Tarpons took game one 2-1, but the Hammerheads bounced back and won game two 7-6.
Dax Fulton was on the mound to start the day for Jupiter. The southpaw turned in his best performance of the season allowing just one hit in five innings with a career-high 10 strikeouts. The Marlins No. 8 overall prospect (according to MLB Pipeline) had everything working as he carved up the Tampa lineup. The Oklahoma native faced the minimum number of batters and threw just 61 pitches on the night.
Offensively, Jan Mercado, the reigning Low-A Southeast Player of the Week, fueled the Hammerheads. The Puerto Rican tallied two of the Hammerheads' three hits in the first game. The 21-year-old would also score Jupiter's only run.
Unfortunately, a two-run inning in the top of the sixth from the Tarpons would be enough to take game one.
After a quick thirty-minute turnaround, the two teams were ready for the nightcap. For the second game, the Tarpons were the home team as the teams had to make up a rained-out game from their series in Tampa earlier this season.
Game two featured a lot more offense from both clubs. Tampa jumped out to a quick lead after scoring in both the first and second innings. However, Jupiter would respond.
The Hammerheads plated two runs in the third inning, one of which happened after a Tampa balk. The second run would come around after a sacrifice fly from Victor Mesa Jr.
Jupiter kept the pressure on the Tarpons and added four more runs in the fourth. The Hammerheads would take the lead after a two-run single from Dalvy Rosario. The starting shortstop would score just a few pitches later as Mesa Jr. connected for a triple.
The teams traded runs in the fifth to make it a 7-4 game heading into the final inning. Tampa made things interesting in the bottom half of the inning after Luis Santos hit a two-run homer. However, Joey Steele was able to get out of the jam and closed the game to earn his first save of the season.
To go along with all the action, Tanner Allen, the Marlins' fourth-round pick in the 2021 Draft, made his full-season debut in the first game. The reigning SEC Player of the Year from Mississippi State batted lead-off and played in left field for both games. The 23-year-old would go 0-4 on the day but reached base three times and scored two runs.
The Hammerheads and Tarpons will continue their series on Thursday at Roger Dean Chevrolet Stadium. The first pitch is scheduled for 6:30 pm. Tickets are still available at RogerDeanChevroletStadium.com. The stadium will also host their weekly Thirsty Thursday and Silver Sluggers promotions.
For Game One's full box score CLICK HERE
For Game Two's full box score CLICK HERE