Krogman's Late-Inning Homer Pushes Ballers Over Woodpeckers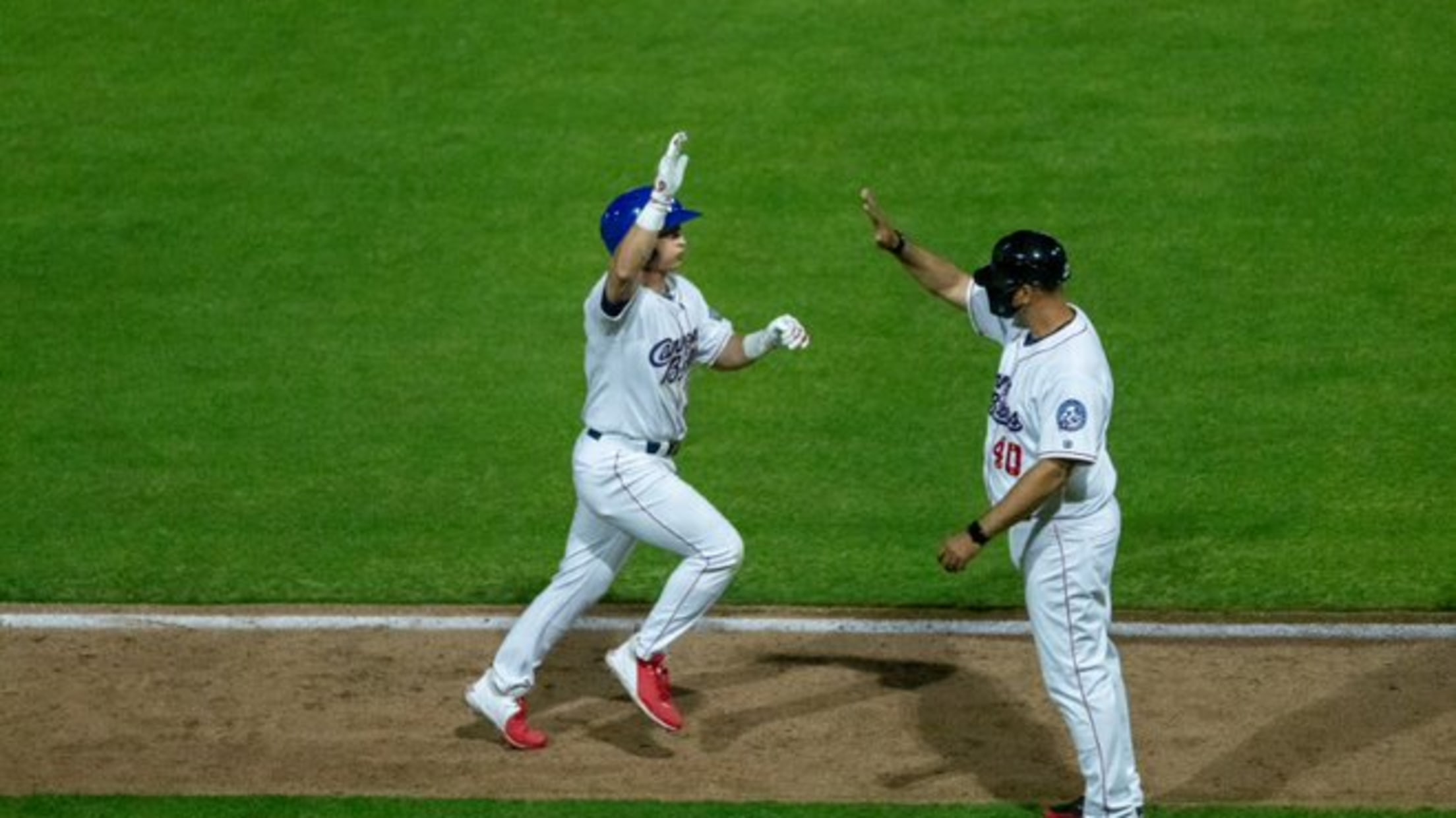 KANNAPOLIS, N.C. – Backed by a trio of one-run innings late in the ballgame, the Kannapolis Cannon Ballers rebounded from dropping the first two games of the series to beat the Fayetteville Woodpeckers 3-1 Thursday at Atrium Health Ballpark. LHP Brooks Gosswein made his second start of the season for
KANNAPOLIS, N.C. – Backed by a trio of one-run innings late in the ballgame, the Kannapolis Cannon Ballers rebounded from dropping the first two games of the series to beat the Fayetteville Woodpeckers 3-1 Thursday at Atrium Health Ballpark.
LHP Brooks Gosswein made his second start of the season for the Ballers, tossing four clean innings, giving up one run on one hit, striking out three and walking two. LHP Garvin Alston relieved Gosswein in the fifth, firing two perfect innings and accumulating two punchouts.
Fayetteville's lone run of the night opened the scoring in the top of the fourth on a Jordan Brewer solo home run to left field. The former Michigan Wolverine's fifth home run of the season gave the Woodpeckers an early 1-0 lead.
RHP Carlos Calderon started the night on the hill for Fayetteville, cleaning through the Ballers lineup early, tossing four no-hit innings, struggling with his command en route to five walks, punching out four along the way. RHP Aaron Brown (L, 1-2) relieved Calderon in the fifth, struggling on the stat-line despite tallying seven strikeouts. The former Middle Tennessee Blue Raider allowed three runs on five hits, walking none in four innings of work.
Adam Hackenberg knotted the ballgame for the Ballers in the bottom of the sixth inning with an RBI double to left field. The hard-hit line drive scored Bryan Ramos from first base, tying the ballgame at 1-1.
The tie game became a Ballers lead in the bottom of the seventh, with Chase Krogman launching his second home run of the series to right field, pulling Kannapolis ahead 2-1 late in the matchup.
Ramos contributed another run for the home side in the bottom of the eighth with a hard line-drive to left field giving Caberea Weaver the chance to cross the plate and push the Cannon Ballers ahead 3-1.
RHP Everhett Hazelwood (W, 1-0) is credited with the victory Thursday, tossing two shutout innings in his Kannapolis debut and tallying four punchouts.
Kannapolis will look to start a winning streak in the fourth of six games this week with Fayetteville on Friday. RHP Drew Dalquist (2-9, 5.21 ERA) is scheduled to deliver the first pitch at 7:00 p.m., with RHP Elvis Garcia (1-0, 1.69 ERA) starting the night for the Woodpeckers.
Tickets can be purchased for any remaining home games at kcballers.com or at the F&M Bank Box Office located at Atrium Health Ballpark. Fans can also keep up with the action on the team's social media outlets, with live in-game updates being provided on twitter at @kcannonballers.