Late Runs Drown Cannon Ballers in Series Finale with Red Sox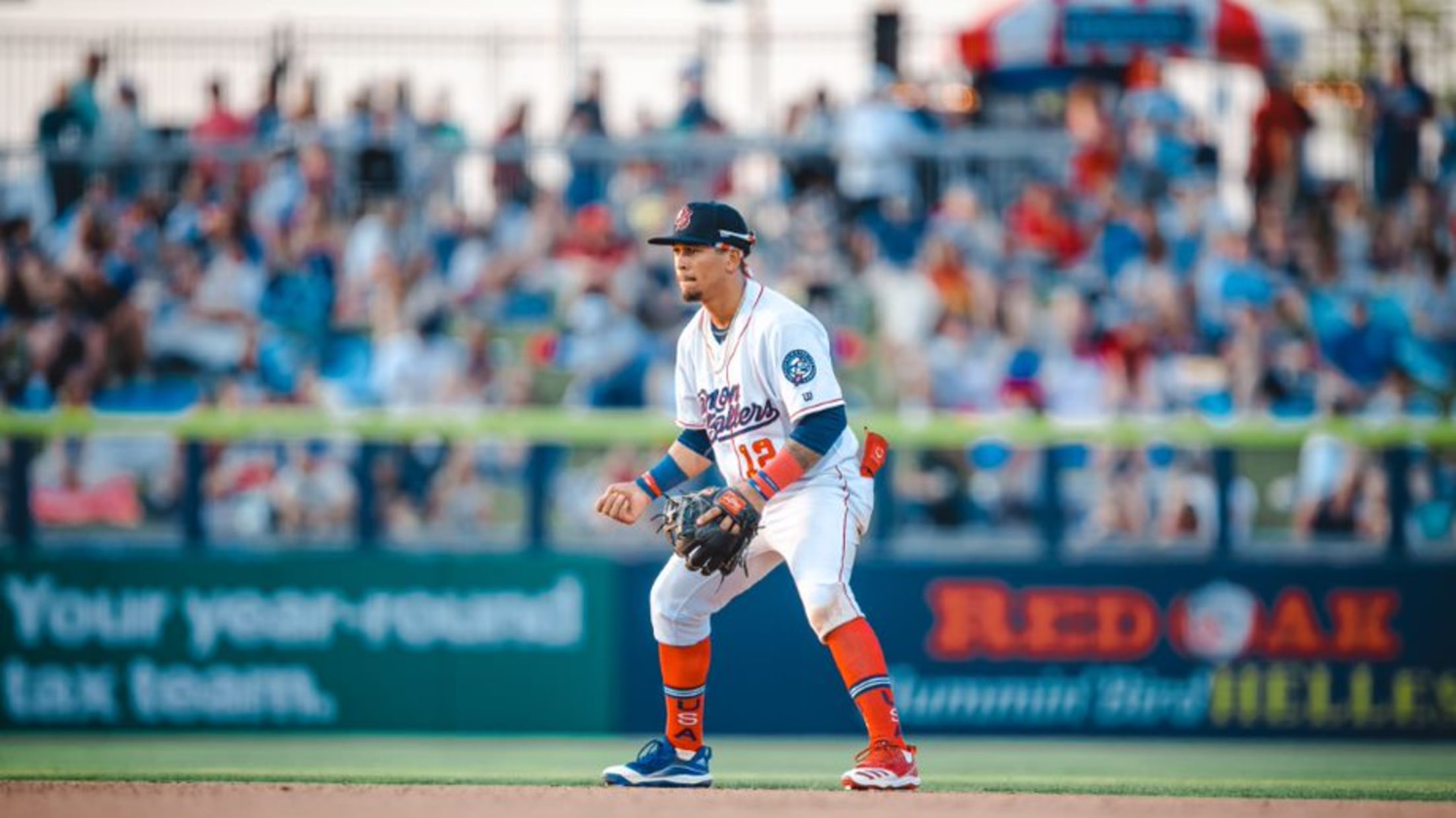 KANNAPOLIS, N.C. – Despite out-hitting the Red Sox for the second straight night, the Kannapolis Cannon Ballers dropped the series finale with Salem 6-2 at Atrium Health Ballpark. RHP Jared Kelley (L, 1-3) got his second start of the series on Sunday, having a more efficient day on the mound
KANNAPOLIS, N.C. – Despite out-hitting the Red Sox for the second straight night, the Kannapolis Cannon Ballers dropped the series finale with Salem 6-2 at Atrium Health Ballpark.
RHP Jared Kelley (L, 1-3) got his second start of the series on Sunday, having a more efficient day on the mound than Tuesday's outing. The No.1 overall prospect in the White Sox organization fired three innings, allowing two runs on one hit, striking out five and walking three. RHP Jesus Valles entered in relief in the fourth, striking out two in two innings, allowing one hit and one run.
The Red Sox opened the scoring in the top of the second, getting an RBI single off the bat of Jonathan Diaz that scored Nick Northcut, making it 1-0 Salem early.
Jeremiah Burks impressed in his Atrium Health Ballpark debut, tying the ballgame in the bottom of the second with an RBI triple, scoring Chase Krogman to knot the matchup at 1-1.
Diaz's big day continued with a two-run home run in the top of the fourth, letting Alex Erro cross the plate as well to give Salem their second lead of the day at 3-1.
LHP Shane Drohan (W, 3-2) began the afternoon for the Red Sox on the hill, working five frames, allowing one run on four hits, striking out five and walking none. RHP Jacinto Arredondo relieved the southpaw in the sixth, tossing two innings, allowing two hits and one run, striking out three.
Kannapolis got a run back in the bottom of the sixth on a Bryan Ramos RBI single bring Samil Polanco home and cut the Red Sox lead to 3-2.
After a torrential downpour hit the ballpark followed by a 37-minute rain delay, Salem used the time to regather and produce offense. Antoni Flores used the walks that RHP Hunter Speer surrendered to extend the lead, hitting a three-run shot to left field to pull Salem ahead even further, 6-2.
The Kannapolis Cannon Ballers get a day off on Monday before taking a two-week hiatus from Atrium Health Ballpark. Kannapolis will travel to Carolina to play the Mudcats, Low-A affiliate of the Milwaukee Brewers from August 3 to August 8 before traveling to Augusta from August 10-15 to play the GreenJackets, Low-A affiliate of the Atlanta Braves.
The Ballers return home August 17-21 to host the Down East Wood Ducks, Low-A affiliate of the Texas Rangers.
Tickets can be purchased for any remaining home games at kcballers.com or at the F&M Bank Box Office located at Atrium Health Ballpark. Fans are also encouraged to keep up with the action on the team's social media outlets, with live in-game updates being provided on Twitter at @kcannonballers.