Sanchez's Homer Pushes Ballers Ahead of Hillcats in 3-2 Win Wednesday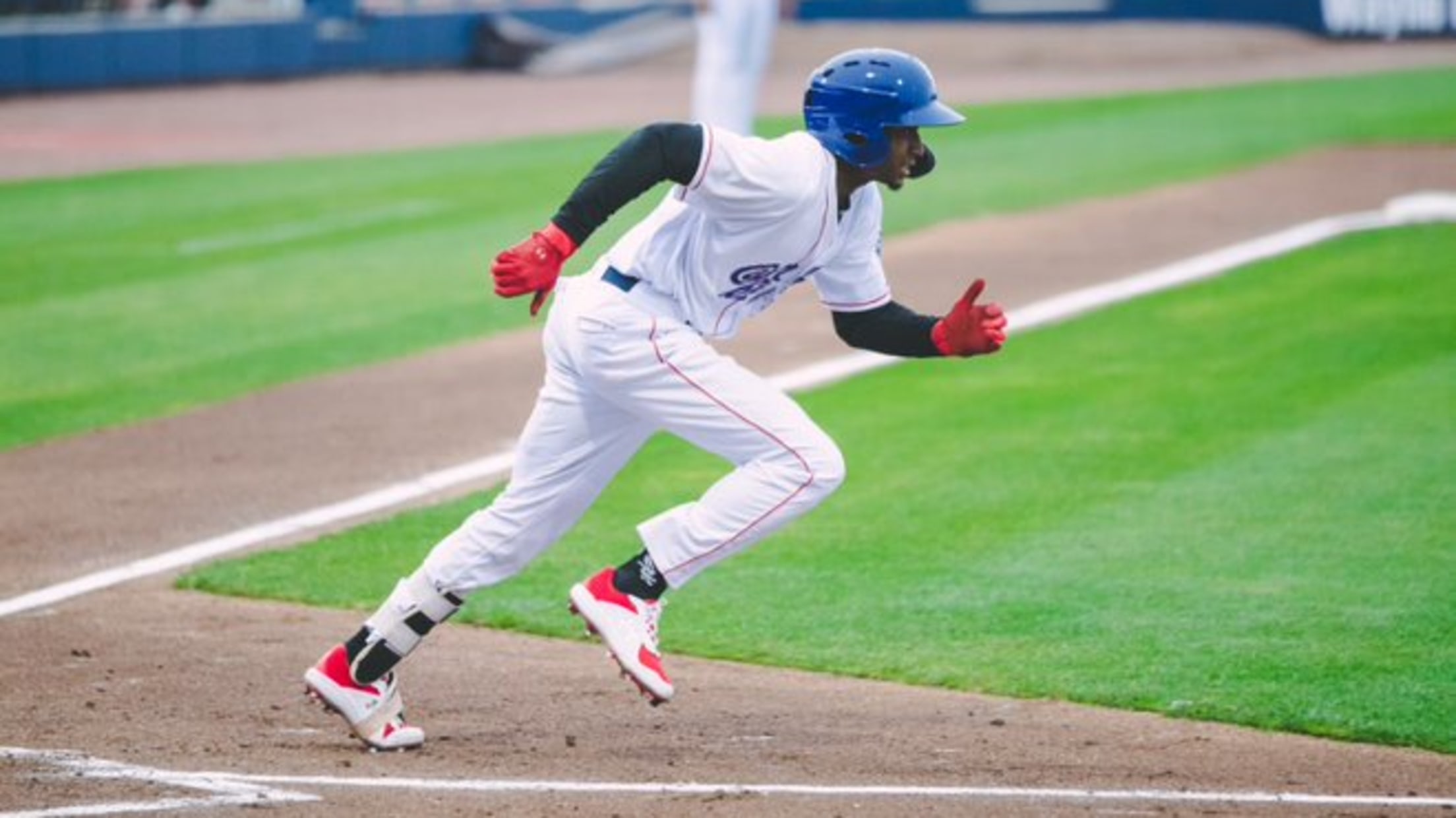 KANNAPOLIS, N.C. – One swing of the bat in the bottom of the fifth inning changed the entire trend of the ballgame as the Kannapolis Cannon Ballers claimed victory Wednesday night over the Lynchburg Hillcats 3-2 at Atrium Health Ballpark. RHP Matt Thompson started the evening on the hill for
KANNAPOLIS, N.C. – One swing of the bat in the bottom of the fifth inning changed the entire trend of the ballgame as the Kannapolis Cannon Ballers claimed victory Wednesday night over the Lynchburg Hillcats 3-2 at Atrium Health Ballpark.
RHP Matt Thompson started the evening on the hill for the Cannon Ballers, shifting from his recent struggles to provide a quality outing. The No.8 overall prospect in the White Sox organization fired 4.2 efficient innings, allowing two runs on four hits, walking one and punching out four. RHP Hunter Speer relieved Thompson in the fifth, changing course from his challenges on the mound. The former Dodgers farmhand survived 1.1 innings, allowing just one hit and tallying a punchout along the way.
Lynchburg opened the scoring in the top of the third, plating two runs on a strange sequence of offense. Petey Halpin ignited the inning with an RBI single to score Andres Melendez to make it 1-0 before Yordys Valdes scored on a balk with Gabriel Rodriguez at the plate. The mishap by Thompson on the mound allowed the Hillcats to jump out to a 2-0 lead while Kannapolis was still struggling to get on-base.
The Ballers flipped a switch in the bottom of the fifth with a Wilber Sanchez three-run shot to left field. The long ball from Sanchez also scored Misael Gonzalez and James Beard, giving Kannapolis a 3-2 lead.
RHP Jordan Jones' night on the mound for Lynchburg turned out to be the best of his career before Sanchez's home run. The righty from Seattle tossed 5.2 frames of work, allowing three runs on four hits, walking just one and striking out a career-high 12 batters. LHP Randy Labaut relieved Jones in the sixth, delivering 1.1 innings and four punchouts.
The Cannon Ballers will return to the playing field on Thursday night at 7:00 p.m. in pursuit of a second straight victory against the Lynchburg Hillcats. RHP Sean Burke makes his Kannapolis debut on the hill, with LHP Jaime Arias getting the start for the Hillcats.
Tickets can be purchased for any remaining home games at kcballers.com or at the F&M Bank Box Office located at Atrium Health Ballpark.