Valles' Great Night on Mound Spoiled by Late Woodies Offense in Ballers Loss Friday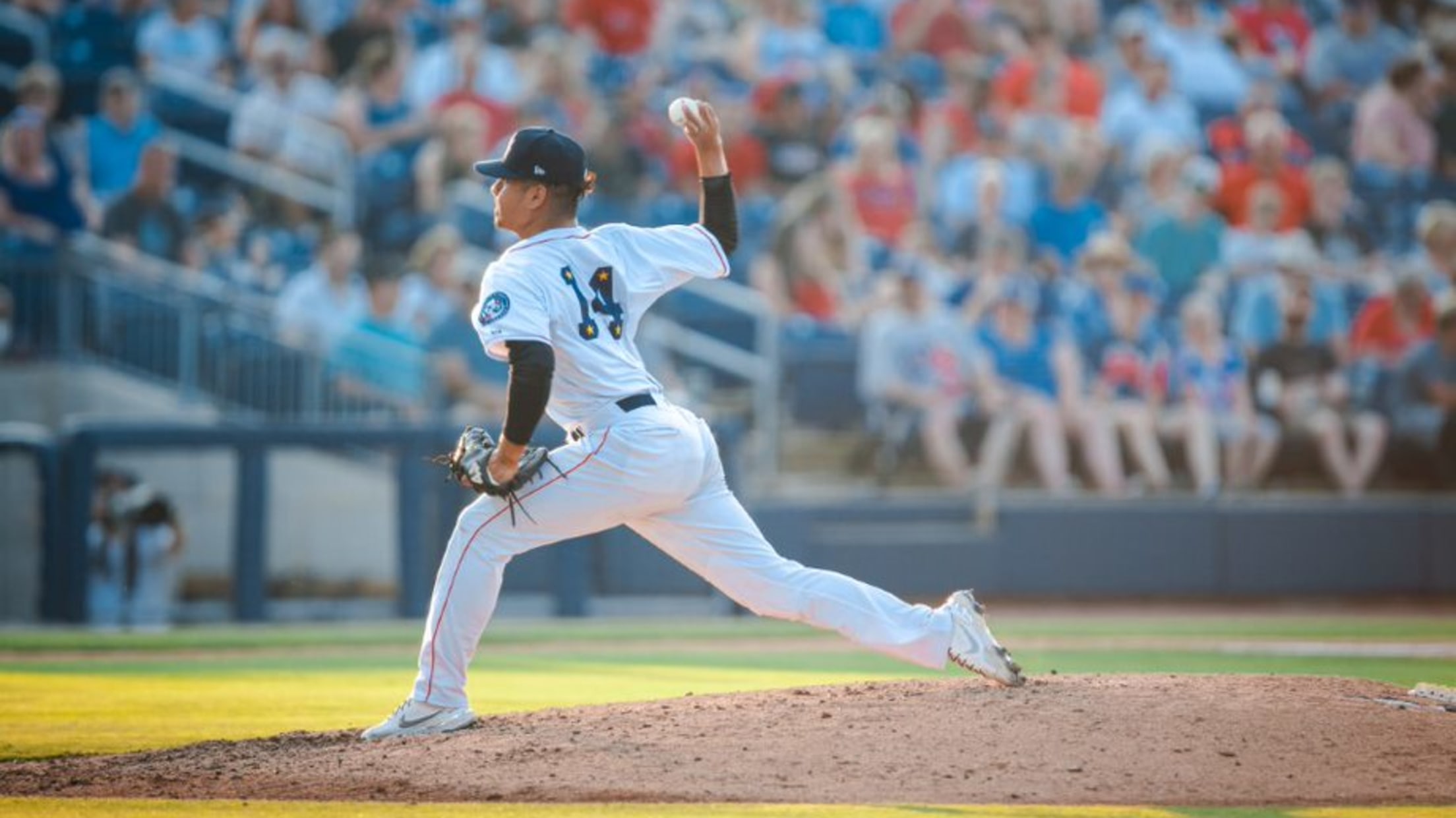 KANNAPOLIS, N.C. – In a ballgame that was an early success story for Kannapolis, the Cannon Ballers fell apart late, dropping their fourth contest of the week on Friday night against the Down East Wood Ducks 3-2 at Atrium Health Ballpark. RHP Jesus Valles began the evening for the Ballers
KANNAPOLIS, N.C. – In a ballgame that was an early success story for Kannapolis, the Cannon Ballers fell apart late, dropping their fourth contest of the week on Friday night against the Down East Wood Ducks 3-2 at Atrium Health Ballpark.
RHP Jesus Valles began the evening for the Ballers on the mound, working six shutout innings, allowing five hits, walking none, and punching out four in one of the best outings of any Cannon Baller arm in 2021. RHP Hunter Speer (L, 0-1) entered in relief in the seventh, allowing three runs on three hits in two-thirds of an inning.
Kannapolis opened the scoring in the bottom of the first on a Bryan Ramos RBI groundout, scoring the latest addition to the roster Shawn Goosenburg, who had reached earlier in the frame on a triple.
New and old faces contributed for the Cannon Ballers in the bottom of the second. After Adam Hackenberg doubled on a 1-1 count in his first at-bat, Chase Krogman hit a hard-hit groundball to right field to score Hackenberg and grow the Kannapolis lead to 2-0.
RHP Mason Englert (W, 6-3) began the evening for the Wood Ducks, striking out six and walking one while allowing two runs on four hits in six frames. RHP Theo McDowell relieved Englert in the seventh, allowing one walk but striking out one in his one inning, halting Kannapolis from scoring or getting a base hit in the seventh.
Down East got onto the scoreboard in the top of the seventh when Alejandro Osuna scorched an RBI double into left-center field, scoring Thomas Saggese to cut into the Ballers lead and make it 2-1. Yenci Pena gave the Wood Ducks the lead later in the inning with a hard-hit line drive home run into the left field berm, scoring Osuna and changing the advantage to 3-2 in favor of the visitors.
Krogman and the Cannon Ballers rallied late in the bottom of the ninth, unable to knot the ballgame despite the Dardenne Prairie, Missouri native reaching on an error. Wood Ducks arm RHP Teodoro Ortega (S, 1) stayed calm under pressure and got the final out of the ballgame to hand Kannapolis their 15th straight defeat.
RHP Drew Dalquist (1-9, 5.66 ERA) gets the start in Kannapolis' next outing on Saturday night in the fifth of six this week with the Down East Wood Ducks. First pitch is set for 7:00 p.m. with postgame fireworks in the plans. The visiting Woodies will designate RHP Nick Krauth (3-6, 4.64 ERA) as their starting pitcher for Saturday's tilt.
Tickets can be purchased for any remaining home games at kcballers.com or at the F&M Bank Box Office located at Atrium Health Ballpark.