Storm Smash Four Home Runs in Victory over Rawhide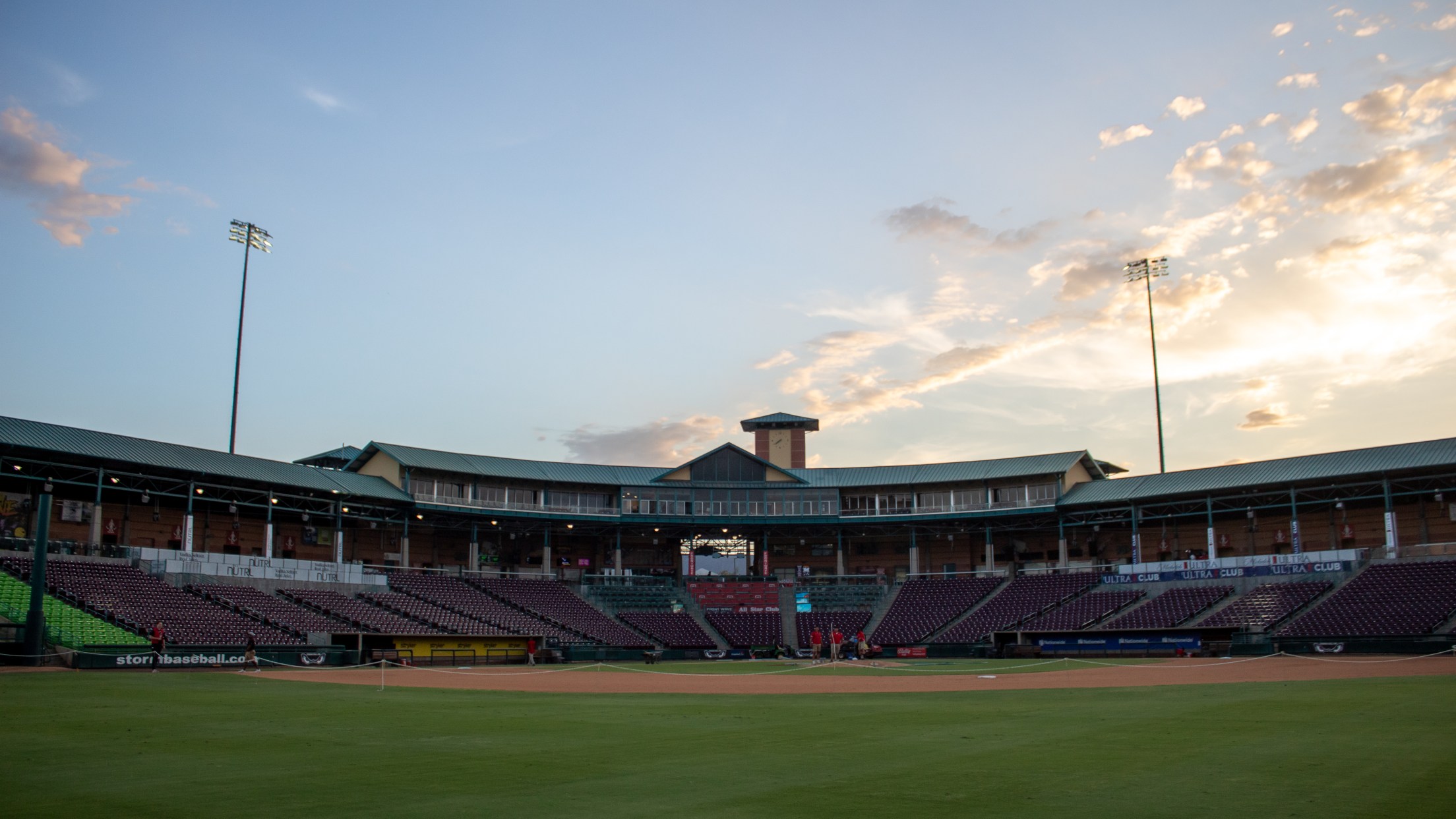 The Storm spent 2 weeks away from Lake Elsinore and apparently, they were used all that time to recharge for a home game power-up. After yesterday's game was won with a 10-2 final score, tonight, they would send four balls beyond the wall to beat the Visalia Rawhide for a
The Storm spent 2 weeks away from Lake Elsinore and apparently, they were used all that time to recharge for a home game power-up. After yesterday's game was won with a 10-2 final score, tonight, they would send four balls beyond the wall to beat the Visalia Rawhide for a second straight day.
The first inning began as hot as a Lake Elsinore summer. Jackson Merrill and Graham Pauley would both hit home runs to take a 5-0 lead. From there, the offense continued to smack around the baseball, combining for 13 hits, 12 runs, and four home runs.
A few standouts on the night were Jackson Merrill, the Padres top prospect, Graham Pauley, this year's 13th round draft pick, and Jakob Marsee, a free agent signed out of Central Michigan. Merrill would accumulate three htis, two home runs, and five RBIs on the night. Pauley would get three hits of his own, three RBIs, and one walk.
Despite the huge offensive night, the Storm's backend relievers once again faltered. Dylan Nedved would surrender five runs in the 8th inning while Carter Loewen would give up three of his own in the 9th. This onslaught of Rawhide runs would bring Visalia within just 1 run of tying the game despite trailing by as many as eight runs tonight. They would need to call upon second baseman turned pitcher, Justin Lopez, to secure the final two outs of the game.
In dramatic fashion, he would strike out the final batter of the night to secure the Storm's second straight win. The Storm will play again tomorrow morning for Lake Elsinore's final day game of the season at 11:05 Am.
-Written by Justin Jett