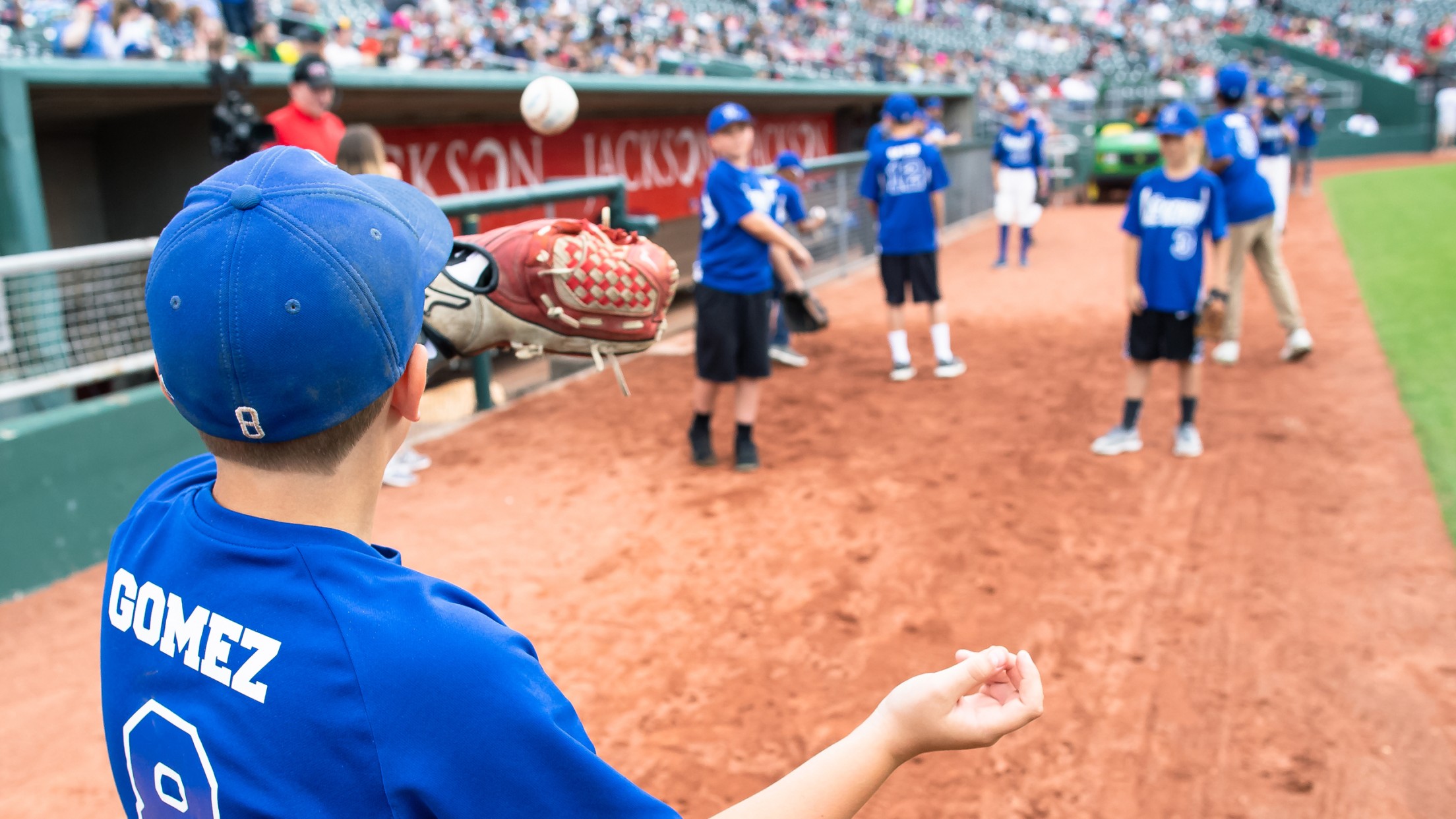 The Meijer Dream Team allows youngsters a "once in a lifetime" opportunity as they take the field just like their favorite Lugnuts
A unique opportunity to reward your youth team by having them introduced over the PA system as they take the field right before the first pitch.
A chance to sit in the dugout before the game.
You can take advantage of this special acknowledgment with a group of at least 50 people.
Your entire team will be joined by the Lugnuts starting lineup before the National Anthem!
Tickets are $11 per person.
*Minimum of nine and a maximum of 18 players can participate.
Contact Group Sales Manager Marcos Martinez at [email protected] or at 517-827-2485 for more information.