No hits early? No problem, as Locos rally to win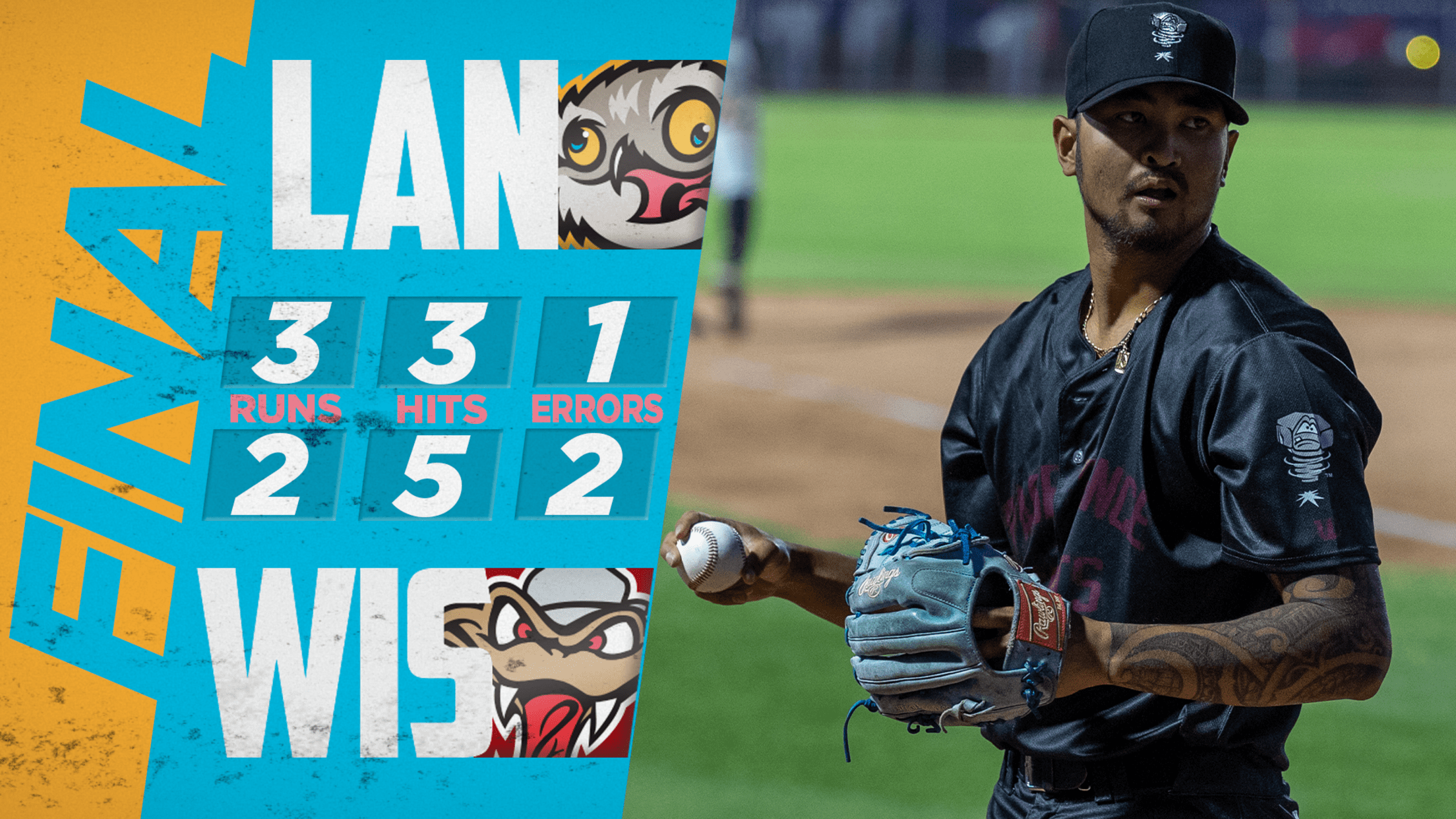 APPLETON, Wisc. – Held hitless through the first 5 2/3 innings, the Lansing Locos (24-28, 49-69) rallied for a 3-2 win over los Cascabeles de Wisconsin (24-28, 60-57) on a Copa de la Diversión Friday night at Neuroscience Group Field at Fox Cities Stadium. Lansing has defeated Wisconsin in three
APPLETON, Wisc. – Held hitless through the first 5 2/3 innings, the Lansing Locos (24-28, 49-69) rallied for a 3-2 win over los Cascabeles de Wisconsin (24-28, 60-57) on a Copa de la Diversión Friday night at Neuroscience Group Field at Fox Cities Stadium.
Lansing has defeated Wisconsin in three of the first four games of the six-game series and has won eight of its last nine road games.
José Acosta and Joe Gray, Jr., hit solo home runs to help los Cascabeles take a 2-0 lead behind starter Israel Puello, who limited the Locos to three walks and no hits until Lawrence Butler doubled with two outs in the sixth inning.
A two-out fielding error by Wisconsin first baseman Wes Clarke on a Sahid Valenzuela fielder's choice brought in Joshwan Wright in the seventh, putting Lansing on the board.
An inning later, the Locos loaded the bases and Clarke committed a second run-scoring error to tie the game. Alexander Campos, freshly promoted from Single-A Stockton, followed with an RBI single to center field to plate Jared McDonald for a 3-2 lead.
Los Cascabeles threatened in the bottom of the eighth, putting the tying and go-ahead runs on with one out against Osvaldo Berrios. Lansing manager Phil Pohl turned to Trayson Kubo, who struck out Jeferson Quero, walked Joe Gray, Jr., to load the bases, and then retired Ben Metzinger on a first-pitch flyout to right to halt the threat.
Kubo then struck out Acosta, Zack Raabe and Arbert Cipion in the ninth to end the game, his second relief appearance in the series in which he struck out the side in the ninth to preserve a Lansing win.
.@TrayK05 slams the door! pic.twitter.com/b90txt8vo0

— Lansing Lugnuts (@LansingLugnuts) August 27, 2022
In a no-decision, Locos starter Jake Walkinshaw tossed a season-high six innings, striking out five while allowing three hits, two runs and one walk.
Lansing looks to clinch a series victory with right-hander Kyle Virbitsky (4.15 ERA) against debuting Wisconsin right-hander Alexander Cornielle on Saturday night at 7:40 p.m. Eastern, 6:40 p.m. local time.
At the conclusion of the current road trip, the Lugnuts return home September 6-11 to close out the season against Dayton. For more information and to purchase tickets, visit lansinglugnuts.com or call (517) 485-4500.
# # #