Timber Rattlers strike back in matinee, 13-2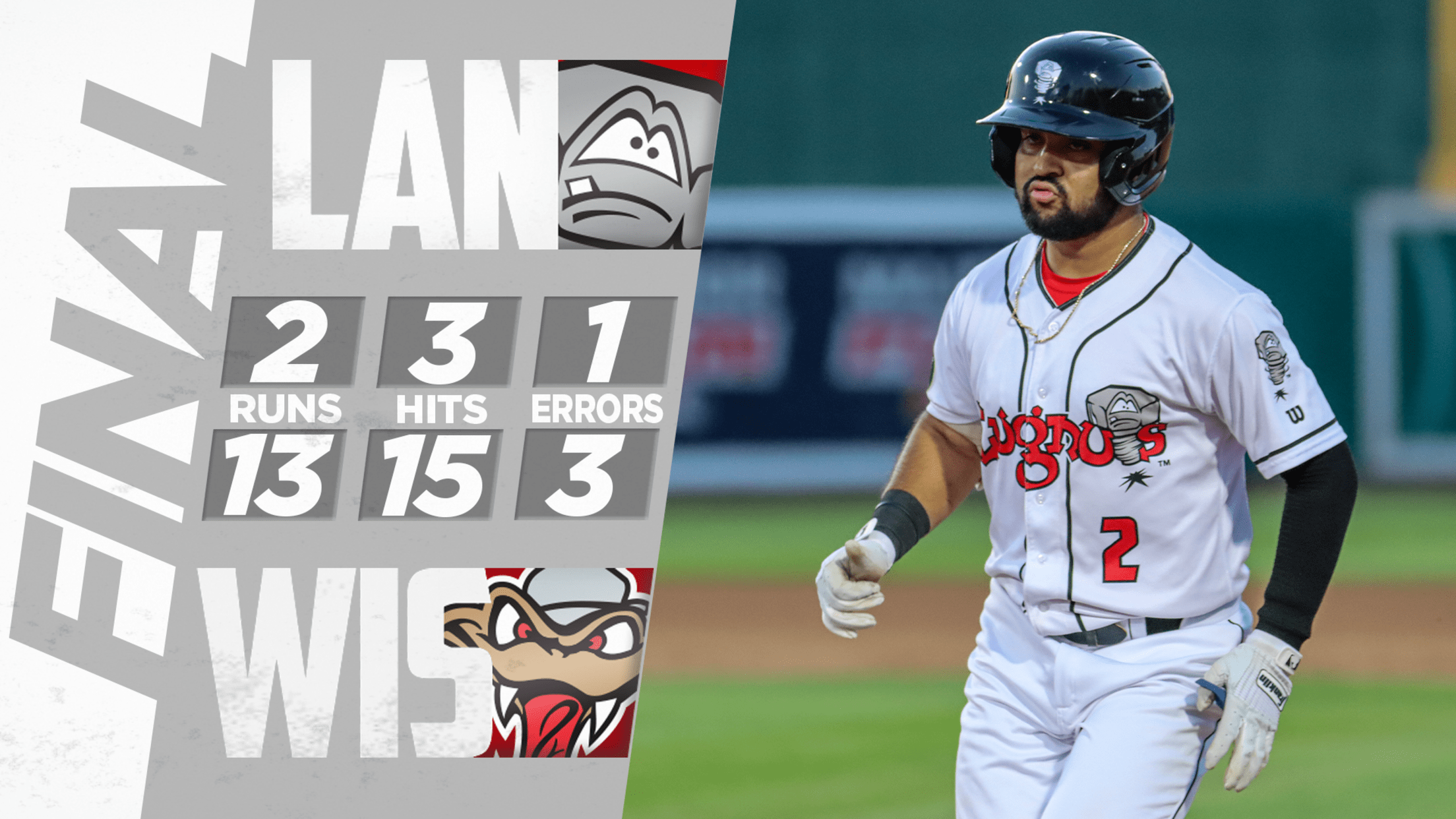 APPLETON, Wisc. – Stiven Cruz pitched six shutout innings, Ethan Murray went 3-for-3 with a walk and five RBIs, and the Wisconsin Timber Rattlers (24-26, 60-55) enjoyed a 13-2 win over the Lansing Lugnuts (22-28, 47-69) on Wednesday afternoon at Neuroscience Group Field at Fox Cities Stadium. Coming off a
APPLETON, Wisc. – Stiven Cruz pitched six shutout innings, Ethan Murray went 3-for-3 with a walk and five RBIs, and the Wisconsin Timber Rattlers (24-26, 60-55) enjoyed a 13-2 win over the Lansing Lugnuts (22-28, 47-69) on Wednesday afternoon at Neuroscience Group Field at Fox Cities Stadium.
Coming off a 10-hit showing in a series-opening 4-3 victory, the Lugnuts were held to one hit, a Gabriel Maciel double lost in the sun, while striking out seven times against the 20-year-old Cruz, making his second Midwest League start.
Meanwhile, Murray jumpstarted the Wisconsin offense with a three-run double in the second inning against Christian Fernandez. The Rattlers added a fourth run in the third inning against Fernandez via a Murray bases-loaded walk; a Ben Metzinger solo home run in the fourth against Osvaldo Berrios; five unearned runs in the seventh against Mac Lardner and Brock Whittlesey, including a Murray sacrifice fly; and three runs in the eighth against Kumar Nambiar, including an Eduardo García solo homer.
The Lugnuts offense's only rally came in the seventh, thanks to a run-scoring fielding error by Wisconsin first baseman Tayden Hall and an RBI groundout from Sahid Valenzuela.
Left fielder Lazaro Armenteros added a single, a run scored and three stolen bases for the Nuts, though it was his error that led to Wisconsin's five runs in the seventh.
Right-hander Joey Estes (5.30 ERA) gets the ball for the third game of the six-game series, set for 7:40 p.m. Eastern, 6:40 p.m. local time on Thursday.
At the conclusion of the current road trip, the Lugnuts return home September 6-11 to close out the season against Dayton. For more information and to purchase tickets, visit lansinglugnuts.com or call (517) 485-4500.
# # #