Kelly Returns as Bats Announce Coaching Staff for 2023 Season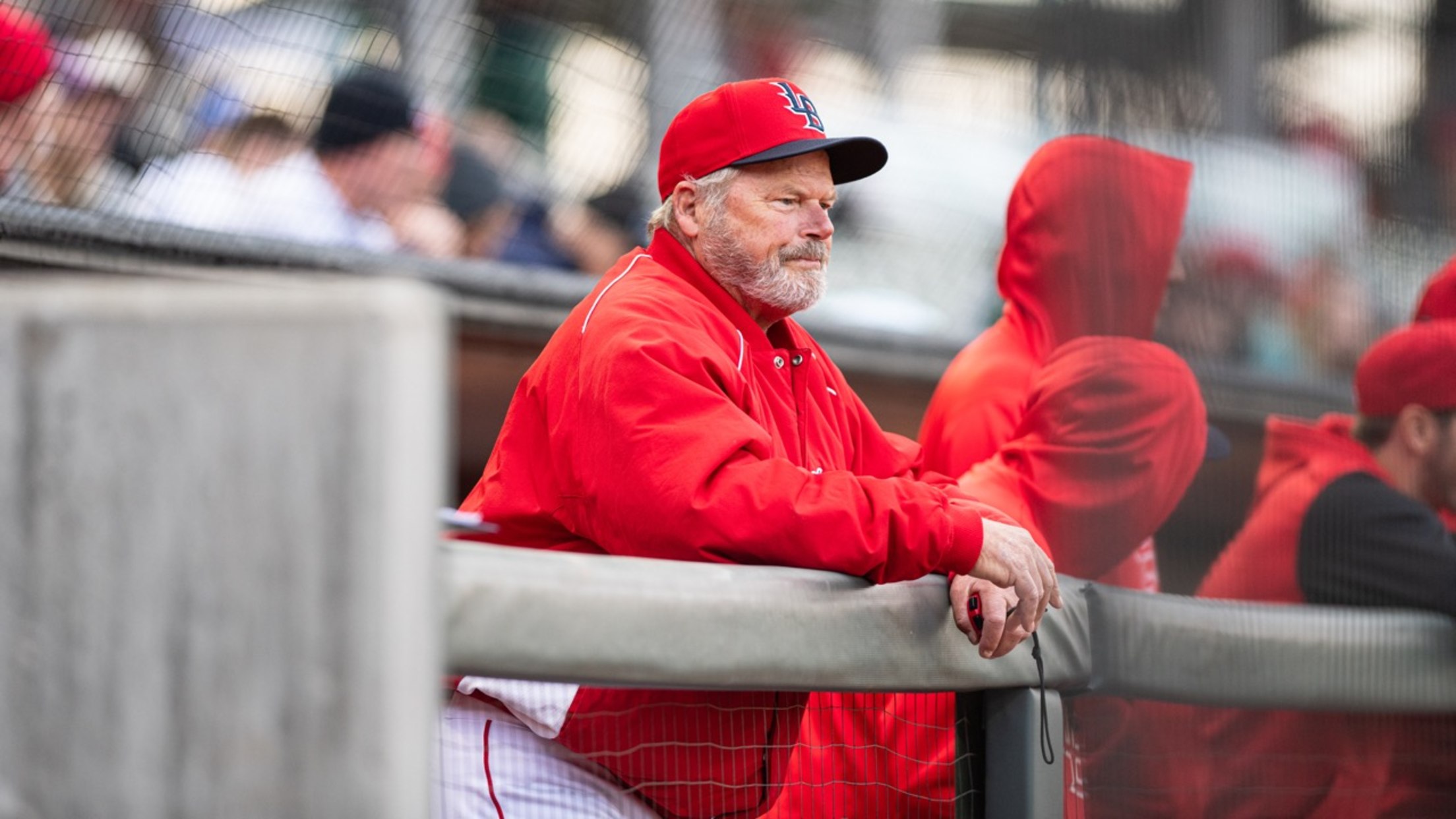 LOUISVILLE, KY – The Louisville Bats today announced their coaching staff for the upcoming 2023 Triple-A baseball season. Headed by returning manager Pat Kelly, the staff will feature pitching coach Virgil Vazquez, hitting coach Alex Peláez, coach Vince Harrison, coach Mike Jacobs, athletic trainer Steve Gober, assistant athletic trainer Kelsey
LOUISVILLE, KY – The Louisville Bats today announced their coaching staff for the upcoming 2023 Triple-A baseball season. Headed by returning manager Pat Kelly, the staff will feature pitching coach Virgil Vazquez, hitting coach Alex Peláez, coach Vince Harrison, coach Mike Jacobs, athletic trainer Steve Gober, assistant athletic trainer Kelsey Branstetter and strength and conditioning coach Daniel Donohue.
Kelly, 67, returns for his fourth consecutive season at the helm of the Bats. In the last three seasons in Louisville, Kelly has led the Bats to a 115-163 record. The Santa Maria, California native has spent 31 seasons managing in the minor leagues for 16 teams, including Richmond (2003-05), Syracuse (1999-2000), Ottawa (1997-98), Harrisburg (1995-96), Chattanooga (1993-94), Indianapolis (1991-92), Rockford (1991), Las Vegas (1990), Wichita (1988-89), Reno (1987) and Charleston (1986).
According to the MiLB Office, his career record as a minor league manager is 1,880-2,017. In a 10-0 victory vs Nashville on 8/13/21 at Louisville Slugger Field, Kelly was credited with his 1,800th career victory. Through the 2021 season, he is 1 of just 4 minor league managers with at least 1,880 wins (Buddy Bailey 2195, Rick Sweet 2101, Tom Kotchman 1944).
Kelly was named Manager of the Year in the Pioneer League with Billings in 2012. He has also managed overseas in various winter leagues during the Minor League offseason and the won Manager of the Year award in the Puerto Rican Winter League in 2010 and 2016.
Vasquez, 40, is in his first season with the organization. Before joining the Reds, he spent 8 seasons in a player development role for the Twins, beginning with their rookie Gulf Coast League affiliate (2015) through a stint with Class AAA St. Paul in 2022. Vasquez was drafted by the Tigers in 2003 and pitched professionally over 12 seasons.
A former Bat, Peláez, 46, enters his third season as the Bats hitting coach and 15th season in the organization. Prior to joining the Louisville staff, Peláez spent time as the hitting coach with Single-A Daytona (2017-19), Double-A Pensacola (2014-16), Single-A Dayton (2011-13), Rookie Billings (2010) and the Rookie GCL Reds (2009). In addition to his time in the minor leagues, he served as hitting coach for Team Mexico in the 2017 World Baseball Classic and in the 2016 WBC Qualifiers. A 1998 draft pick for San Diego, Peláez went on to play 8 minor league seasons for the Padres, Angels and Reds, including a season with the Bats in 2005.
A Lexington, Ky. native and University of Kentucky product, Harrison, 43, is in his first season in the organization. He spent the previous 9 seasons in the Diamondbacks' organization, including 5 years as a minor league hitting coach and 4 years as a field manager. Harrison began his professional coaching career in 2012, when he was a coach in the Pirates' player development system. Harrison played football and baseball at the University of Kentucky.
Jacobs, 42, is in his second season in the organization and second with the Bats. Before joining the Reds in 2022, he spent the previous 5 years as a manager in the player development department of the Marlins for their Batavia (2017-2018), Clinton (2019), Jupiter (2020, COVID-19 season) and Beloit (2021) affiliates. The former first baseman originally was selected by the Mets in 1999 draft and spent 18 years playing professional baseball, including 7 seasons with the Mets, Marlins, Royals and Diamondbacks.
Gober, 48, is in his eighth season in the organization, all assigned to the Bats. During the 2020 COVID-19 season, Steve worked at the Reds' alternate training site in Mason, Ohio. For 3 seasons from 2013-2015 he was an assistant athletic trainer on the Washington Nationals' Major League staff after serving the previous 7 seasons (2006-2012) as that organization's minor league medical and rehabilitation coordinator. Gober also has been involved in the development and implementation of rehab programs for Major League players. Gober played golf and baseball at Shenandoah University while earning a degree in kinesiology/sports medicine in 1998.
Branstetter is in her first season in the organization, her seventh in professional baseball. She worked for the Athletics in 2017 as a seasonal athletic trainer and then for the Rockies from 2018-2022 as an athletic trainer in their player development system. Kelsey played soccer at Middle Tennessee State University.
Donohue is in his fourth season in the organization and his first with Triple-A Louisville following 3 years as the strength and conditioning coach for Single-A Dayton. His previous work experience includes positions in collegiate and professional baseball. During the 2018 season, he joined the Arizona Diamondbacks as an intern with their NextGen Team working in the Arizona League. In 2019, Donohue was a strength coach with the San Diego Padres in the Dominican Republic.
The Louisville Bats open the 2023 baseball season with a three-game road stint in Nashville from March 31 to April 2. The Bats return home for a six-game home stand with Opening Night at Louisville Slugger Field on Tuesday, April 4 vs. the Indianapolis Indians, Triple-A affiliate of the Pittsburgh Pirates. Single-game tickets will go on sale on Wednesday, March 1. For more information, visit batsbaseball.com.