Eighth Inning Comeback Falls Short Versus Salem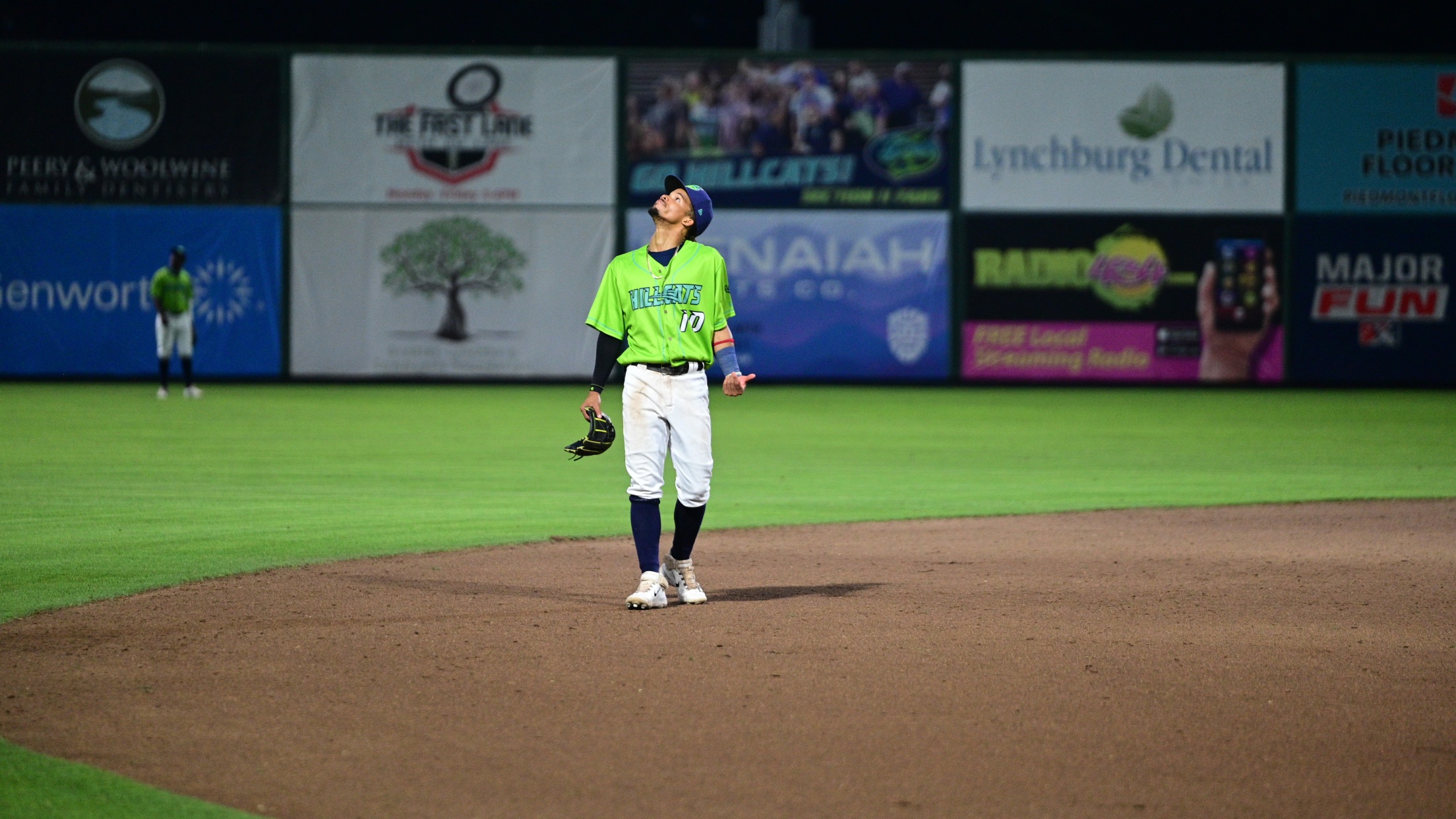 The Lynchburg Hillcats fell just short in a 5-4 loss to the Salem Red Sox on Wednesday evening. Lynchburg tailed the entirety of the game before tying the game in the bottom of the eighth inning on a chaotic sacrifice fly. In the ninth, a missed cutoff man would allow
The Lynchburg Hillcats fell just short in a 5-4 loss to the Salem Red Sox on Wednesday evening.
Lynchburg tailed the entirety of the game before tying the game in the bottom of the eighth inning on a chaotic sacrifice fly. In the ninth, a missed cutoff man would allow Salem to score the go-ahead run which would be the decider in the contest.
Salem struck first in the opening inning as a throwing error by the catcher would allow the runner from third to score on an attempted stolen base at second.
In the second inning, the Red Sox would strike again as three errors on the Hillcats would allow Salem to extend their lead. A throwing error on the shortstop would bring home Albert Feliz and Karson Simas. Later in the inning, Luis Ravelo would drive home Roman Anthony on a line drive single.
Lynchburg would creep closer in the bottom of the second as they would plate a run on a wild pitch that scored Lexer Saduy.
Things remained quiet until the bottom of the eighth as both pitching staffs shut down the opposing lineup. However, Robert Lopez would drive home two runs on a line drive single to right, allowing Maick Collado and Zac Fascia to score.
To end the inning, Jose Devers would fly into a sacrifice fly that allowed Guy Lipscomb to score on a bang-bang play at the plate. In the ensuing chaos, Nate Furman would get caught in a rundown in an attempt to bring Jordan Brown home. However, Salem brought the throw home and Brown was retired on a tag to end the inning.
With the score tied in the ninth, Salem would get a runner aboard before Ravelo would do damage on an RBI double off the right field wall. The Hillcats missed their cut off on the throw in, eliminating a play at the plate as the Red Sox regained the lead.
In the bottom of the frame, Lynchburg would get a runner on third, but could not bring him home.
Lynchburg and Salem will play game three of the series at Bank of the James Stadium at 6:30 p.m. Thursday night.