Heroic Pitching Saves Lynchburg from Sweep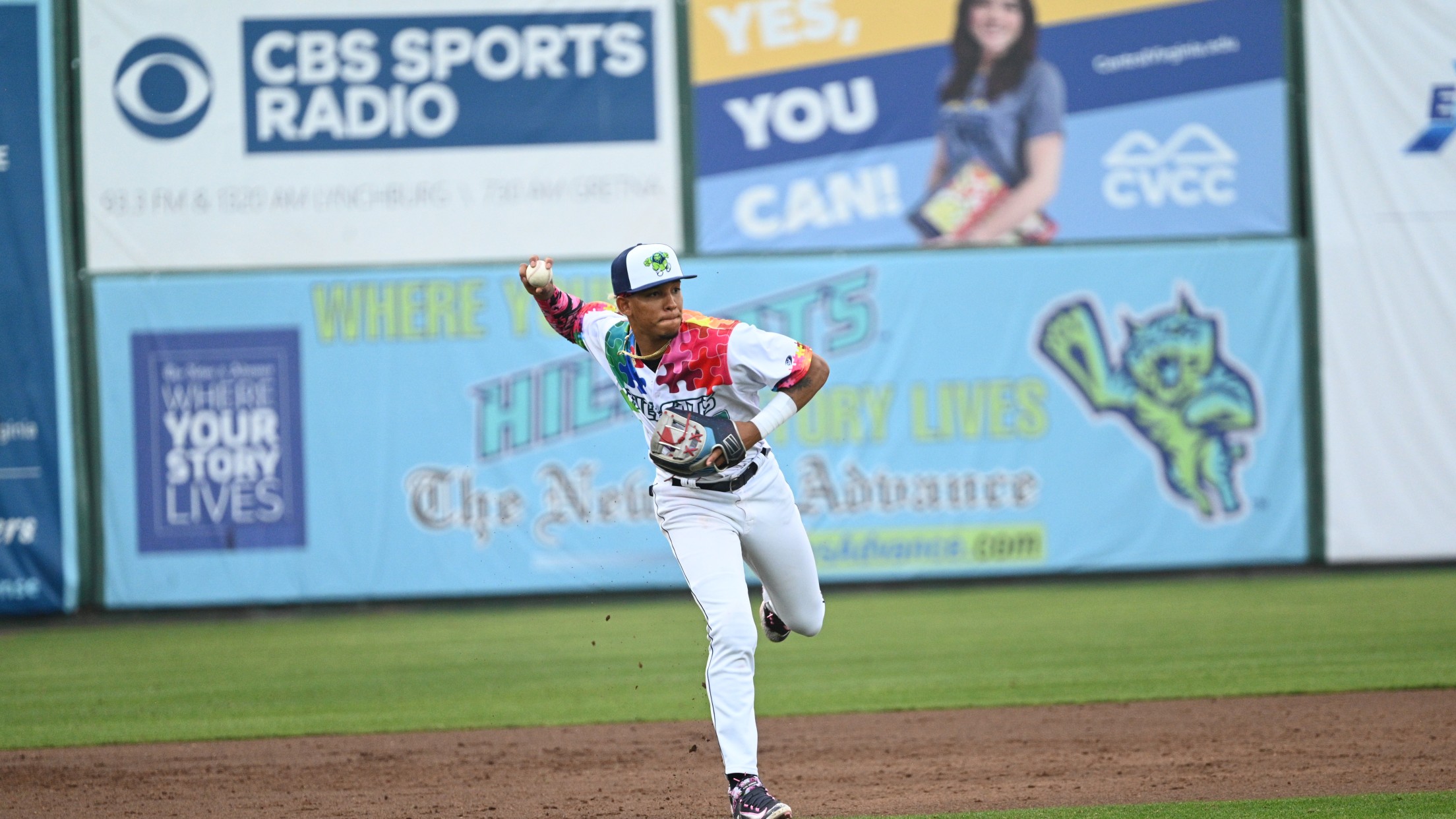 The Lynchburg Hillcats avoided the sweep by knocking off the Carolina Mudcats 2-1 on Sunday afternoon at Bank of the James Stadium. Lynchburg scored two runs in the fourth inning and that was all they needed as the pitching staff stifled the red-hot Mudcats. Alonzo Richardson would throw over six
The Lynchburg Hillcats avoided the sweep by knocking off the Carolina Mudcats 2-1 on Sunday afternoon at Bank of the James Stadium.
Lynchburg scored two runs in the fourth inning and that was all they needed as the pitching staff stifled the red-hot Mudcats. Alonzo Richardson would throw over six innings of shut out baseball, as he walked away with the win.
The first three innings moved quick, as neither team could pick up a base hit. However, in the fourth, after Carson Tucker was hit in the side of the head and a double by Angel Genao, Tucker would be brought home on a ground out by Pres Cavenaugh. Later in the inning, Lexer Saduy would plate Genao with a single to right field, giving Lynchburg their largest lead of the series.
The pitching staffs would both tighten up as the game remained scoreless until the ninth inning. Each team had scoring opportunities, but they were able to wiggle out of them with some heroic pitching efforts.
However, in the ninth, Lynchburg would walk the leadoff runner who would later score on a line drive single to left from Gregory Barrios. Carolina would get the tying run in scoring position before the Hillcats would force a game-ending double-play to close out the ballgame. Magnus Ellerts picked up his fifth save of the season having come in for the ninth inning.
Lynchburg will return home in just over a week as the Charleston RiverDogs come to town for a rematch of last season's Carolina League Championship series. This week, the Hillcats will travel down to Kannapolis to take on the Cannon Ballers for a six-game series beginning on Tuesday.