Hillcats Announce 76®️ as Official Fuel Partner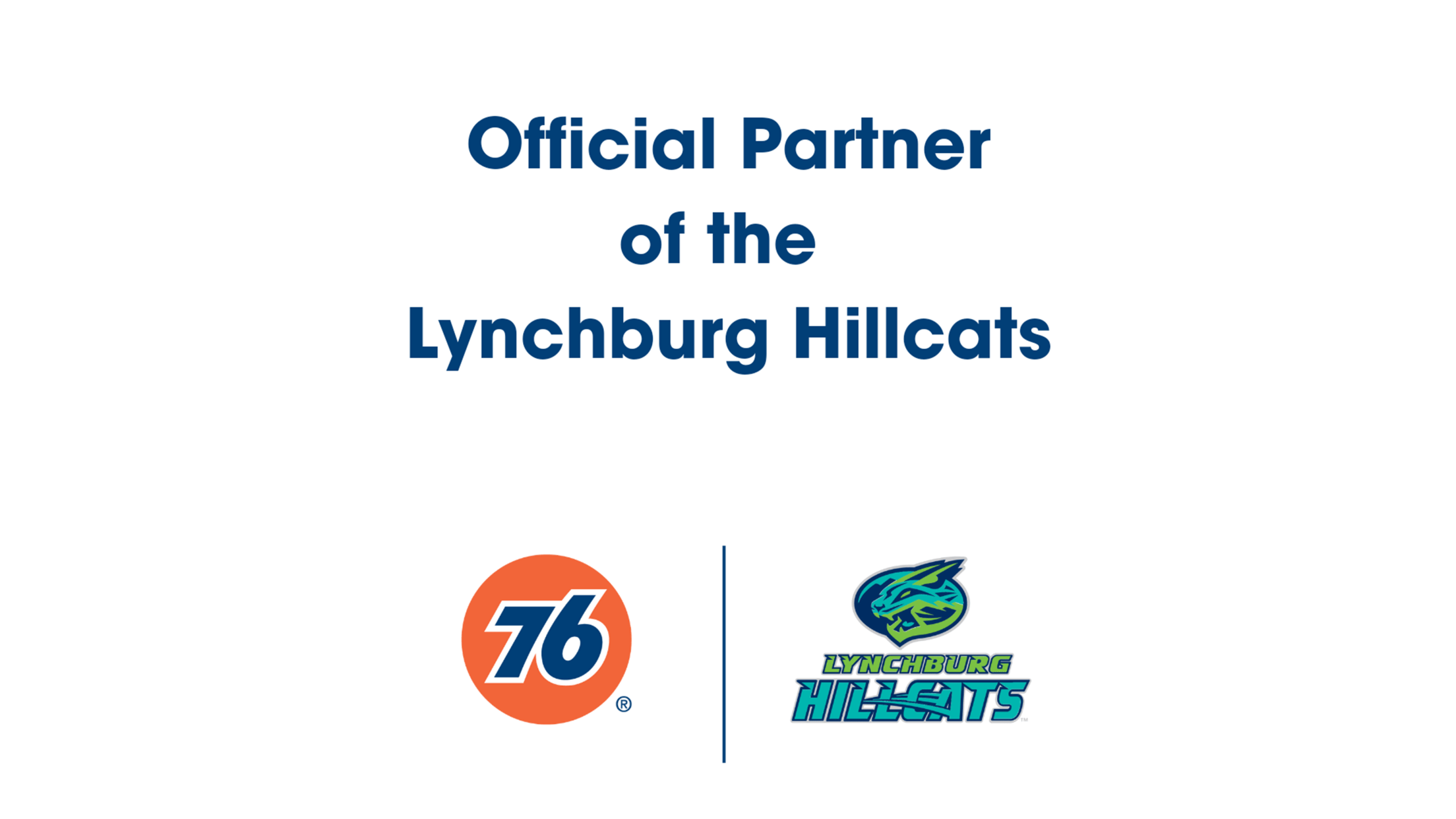 The Lynchburg Hillcats and 76®️ Fuel are excited to announce a new season-long partnership that will help fans save money and enjoy Hillcats baseball throughout the season. For every Thursday night home game for the rest of the 2023 season, the first 200 fans who show proof of a 76®️
The Lynchburg Hillcats and 76®️ Fuel are excited to announce a new season-long partnership that will help fans save money and enjoy Hillcats baseball throughout the season.
For every Thursday night home game for the rest of the 2023 season, the first 200 fans who show proof of a 76®️ Fuel receipt and having downloaded the 76®️ Fuel Forward App will receive free admission to that night's home game.
Fans will be required to show proof of receipt and the mobile application when arriving at the box office on the night of the game.
As part of the partnership, 76®️ will become the Official Fuel Sponsor of the Lynchburg Hillcats.
The partnership between 76®️ and the Lynchburg Hillcats also encompasses a 76®️ Night sponsorship to take place on July 6th, 2023. The 76®️ Night will allow the first 760 fans who show proof of having downloaded the app will receive free admission to the game along with early entry to watch pre-game batting practice.
The Hillcats and 76®️ will also have several nightly promotions including nightly seat upgrades and a Throwing Gas Strikeout Inning.
Fans can purchase tickets for all games at Lynchburg-hillcats.com or by visiting the box office at Bank of the James Stadium.