Hillcats Salvage Split with Nationals in Wild Sunday Matinee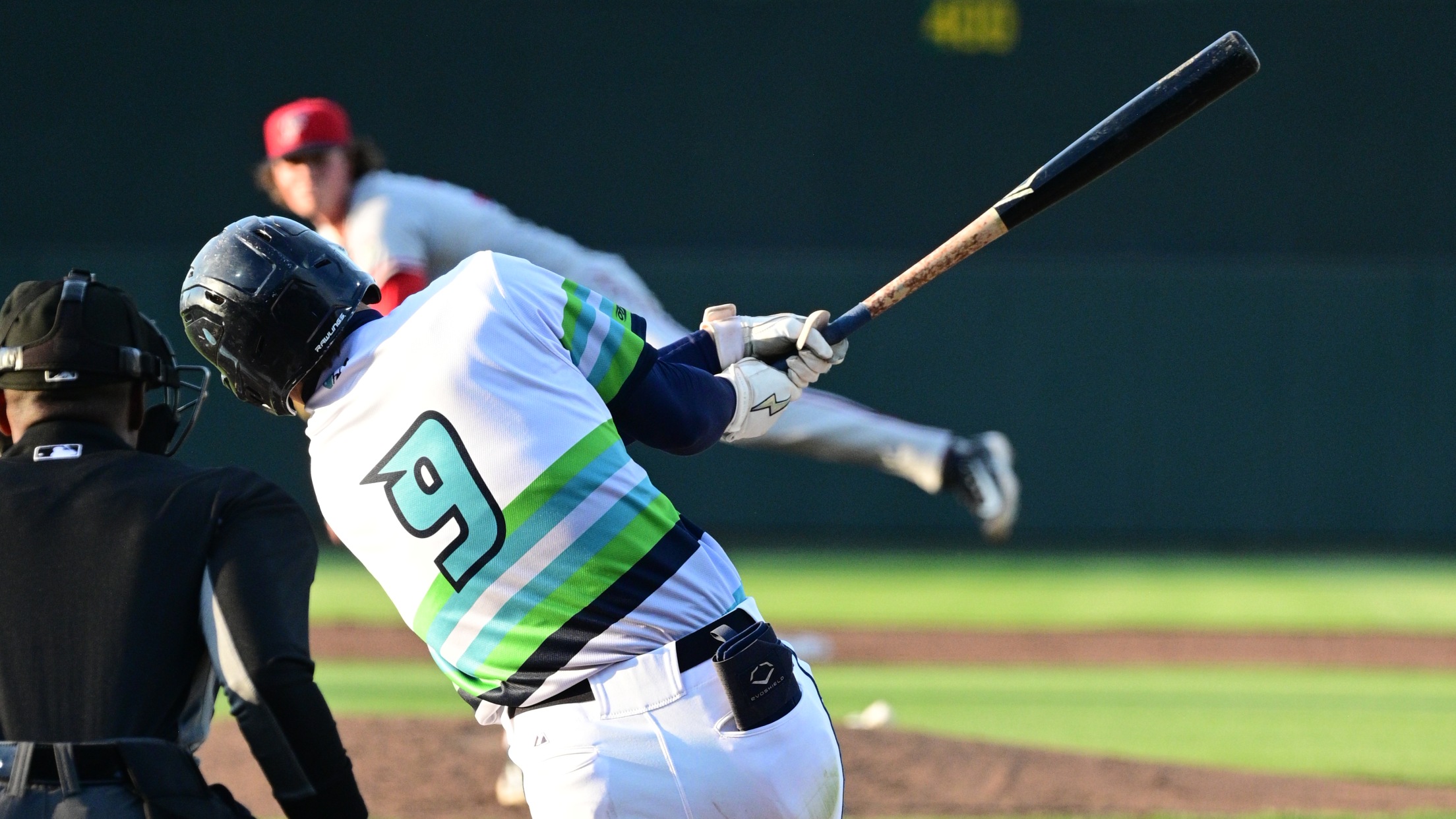 The Lynchburg Hillcats salvaged a split of the series with the Fredericksburg Nationals in a back-and-forth ballgame on Sunday by a score 10-9. For only the second time this season, the Hillcats won a ballgame when scoring second. This also serves as the third series split that the Hillcats have
The Lynchburg Hillcats salvaged a split of the series with the Fredericksburg Nationals in a back-and-forth ballgame on Sunday by a score 10-9.
For only the second time this season, the Hillcats won a ballgame when scoring second. This also serves as the third series split that the Hillcats have had in their three six-game series.
Fredericksburg started strong as Daylen Lile jolted a two-run home run to right field in the first inning to open the scoring.
In the bottom of the first, the Hillcats would respond with a five-run frame. Guy Lipscomb, as part of a three-hit day, drove home two RBI's in the first on a line drive single to center. Jordan Brown would drive home two of his own as his liner clipped the glove of the shortstop.
Zac Fascia extended his hitting streak to six-games with an RBI single of his own to cap off the inning.
Lynchburg would extend their lead in the second inning when Lipscomb would drive home Juan Benjamin on an RBI ground out. Later in the frame, Lexer Saduy would make it a five-run lead by scoring Jose Devers on a double.
The Nationals would not go away as Elijah Green drove home three runs on his home run shot to dead center field, making it a 7-5 ballgame.
Lynchburg would score two more in the bottom of the fourth when a successful double steal allowed Devers to break for home. Saduy would drive home another run on a sacrifice fly, putting the lead back at 4.
The two teams would trade runs in the fifth inning. The Nationals scored on a Daylen Lile ground out to first. The Hillcats scored on another RBI single for Fascia.
In the sixth, Robert Hassell III would score two on a two-run shot of his own to cut the score to 10-8. One more run would score on a wild pitch in the seventh.
From there, Zach Jacobs would settle in and record his first save of the season as the Hillcats picked up a much-needed victory.
Lynchburg heads out of the state of Virginia for the first time this season for a two-week road trip to Charleston and Myrtle Beach. The Hillcats and RiverDogs square off for a six-game set starting on Tuesday night.
Lynchburg returns home to Bank of the James Stadium on May 16th as the Salem Red Sox make their first trip to town this season.