Hillcats Win Two Straight for the First Time This Season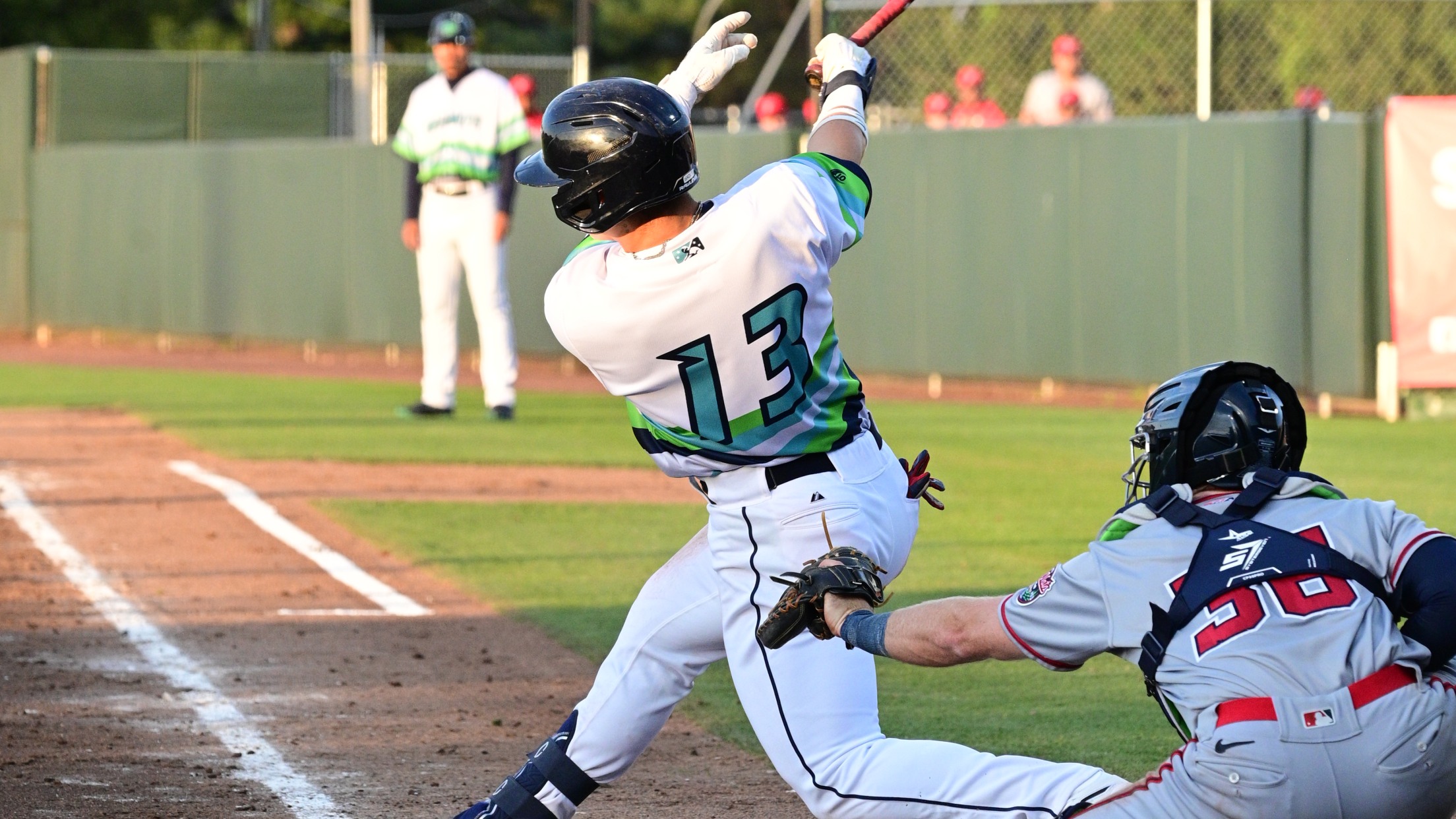 (Gary Streiffer)
After a back-and-forth ballgame, the Lynchburg Hillcats move above .500 for the first time this season by knocking off the Fredericksburg Nationals by a score of 7-6. Tonight, was the first time this season where the Hillcats have won back-to-back games. Lynchburg scored three in the eighth to come from
After a back-and-forth ballgame, the Lynchburg Hillcats move above .500 for the first time this season by knocking off the Fredericksburg Nationals by a score of 7-6.
Tonight, was the first time this season where the Hillcats have won back-to-back games. Lynchburg scored three in the eighth to come from behind and win the ballgame.
Lynchburg struck first in the first inning as Maick Collado drove home a run on a ground ball that struck the pitcher. The deflection allowed Angel Zarate to score from second to give the Hillcats the lead.
In the second, Lynchburg would score two more as Juan Benjamin would drive home Manuel Mejias with a slow roller. Then, Angel Zarate would bring Jordan Brown home on a sacrifice fly to make it a three run lead.
The Nationals would trim the defecit in the fifth and the sixth as Matt Suggs picked up his first hit of the year with an RBI double. Then in the sixth, Branden Boissiere would drive home Brady House to cut the lead to one.
Lynchburg would regain a comfortable advantage in the sixth as Lexer Saduy single home another runner as Mejias would score, making it a 4-2 ballgame.
Miguel Vinicio would enter in the seventh as his struggles would continue. He would surrender three runs in the top half of the inning to give the Nationals the lead. The inning was capped off by a Brady House single to take the lead at 5-4.
In the eighth, the Nationals would add an insurance run as Robert Hassell III would drive Boissiere home to provide a little extra cushion.
Lynchburg would not be turned away as Fredericksburg turned to their closer for a six out save. However, the Hillcats would run him out of the ballgame before the inning ended. Nate Furman would open up the comeback with a double over the head of the right fielder to score Brown.
Then, the next batter, Juan Benjamin, would bring Saduy home on a single to right field. Lynchburg would retake the lead on the second sacrifice fly of the night for Zarate as he brought Furman home from third to complete the comeback.
Shawn Rapp would slam the door shut in the ninth as the Hillcats would walk away with the victory. Austin Peterson also put together a strong start, picking up seven strikeouts in just under five innings of work.
The Hillcats and Nationals will play game three of their six game series on Thursday night at Bank of the James Stadium. First pitch is scheduled for 6:30.