Jordan Brown's Home Run Carries Hillcats to Victory Over Salem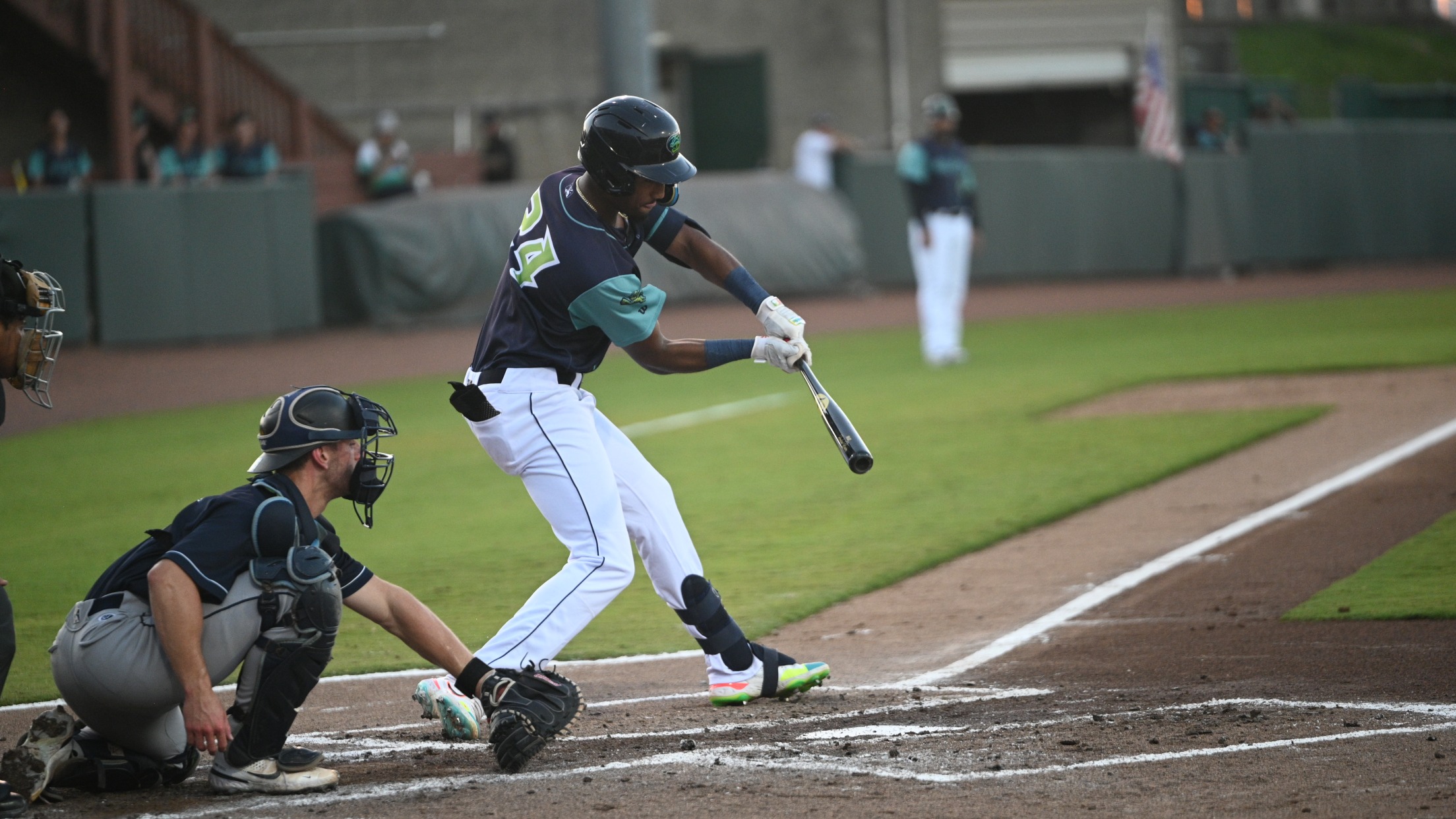 The Lynchburg Hillcats knocked off the Salem Red Sox for the second night in a row by a score of 5-3 thanks to a fourth inning home run from Jordan Brown. Brown jolted a ball over the center field wall to put a crooked number on the board and secure
The Lynchburg Hillcats knocked off the Salem Red Sox for the second night in a row by a score of 5-3 thanks to a fourth inning home run from Jordan Brown.
Brown jolted a ball over the center field wall to put a crooked number on the board and secure a lead that the Hillcats would not surrender.
For the first time this series, the Hillcats scored first on a Maick Collado double in the first inning. His double found the gap which allowed Juan Benjamin to score from first.
In the top of the fourth inning, Salem would tie things up on a line drive single by Ahbram Liendo which brought Allan Castro home.
However, Lynchburg would respond with vengeance in the bottom half of the frame as they would tack three runs on the board. Lexer Saduy would retake the lead for the Hillcats with an RBI single to score Guy Lipscomb. Then two batters later, Jordan Brown drove him home on a two-run blast to center field.
With a 4-1 lead, the Hillcats pitching staff stifled the Red Sox until the top of the eighth. Magnus Ellerts came on to replace Zach Jacobs and was greeted rudely by Roman Anthony. He would smack a two-run home run of his own to cut the deficit to one.
The Hillcats were not deterred as they would add an insurance run in the bottom of the eighth inning on a flare single to right field by Robert Lopez. The ball landed just inside the line which gave Saduy enough time to score from second.
Ellerts would slam the door shut in the top of the ninth inning, picking up his second save of the season.
Lynchburg and Salem will reconvene for game five of the series on Saturday night at 6:30 p.m. at Bank of the James Stadium.