Nine M-Braves headline Atlanta Braves Opening Day Roster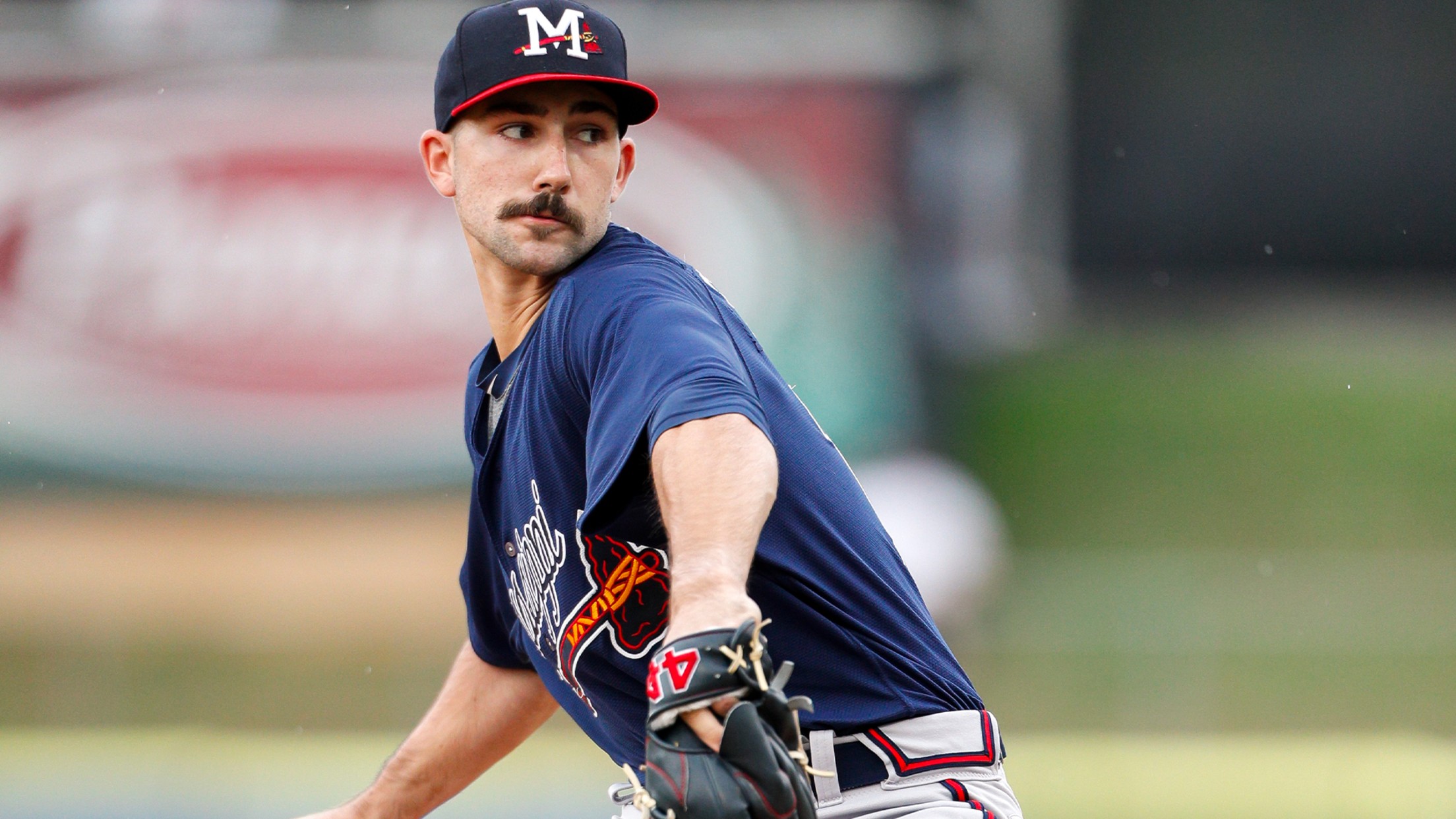 PEARL - The Atlanta Braves open the 2023 season today at 12:05 pm CT with nine former Mississippi Braves on the roster, including Opening Day starter Max Fried. Three members of the 2022 M-Braves club made the roster, with Jared Shuster and Dylan Dodd (not on the OD roster) in
PEARL - The Atlanta Braves open the 2023 season today at 12:05 pm CT with nine former Mississippi Braves on the roster, including Opening Day starter Max Fried. Three members of the 2022 M-Braves club made the roster, with Jared Shuster and Dylan Dodd (not on the OD roster) in the starting rotation. Shuster will make his MLB debut on Sunday while reigning NL Rookie of the Year Michael Harris II is the starting centerfielder. Shuster and Dodd will be the 162nd and 163rd M-Braves players to go on to play in the majors since 2005.
Shuster and Dodd combined to make 25 starts in Mississippi last season, posting a 2.89 ERA and 157 strikeouts. Heading into the season, Shuster is the top overall prospect for the Braves, according to MLB.com. The Braves selected Harris' contract on May 28 last season after playing 43 games for Mississippi. Harris was the 22nd M-Braves player to be promoted directly to Atlanta and the first since Max Fried in 2017.
Other alums to make the Atlanta Opening Day roster include starters Spencer Strider and Charlier Morton, reliever A.J. Minter, infielders Austin Riley and Ozzie Albies, and outfielder Ronald Acuña Jr.
Other notable Mississippi Braves players on major league rosters include the Opening Day battery for Oakland with LHP Kyle Muller and C Shea Langeliers. Others released on Thursday include C William Contreras (MIL), INF Dansby Swanson (CHC), INF Joey Meneses (WAS), INF Freddie Freeman (LAD), and RHP Craig Kimbrel (PHI).
The Mississippi Braves open the 2023 season on Friday, April 7, beginning a three-game weekend series against the Biloxi Shuckers at Trustmark Park. Group, season, and single-game tickets are on sale now by visiting mississippibraves.com or calling 888-BRAVES4.