Biscuits Cruise Past M-Braves, 10-0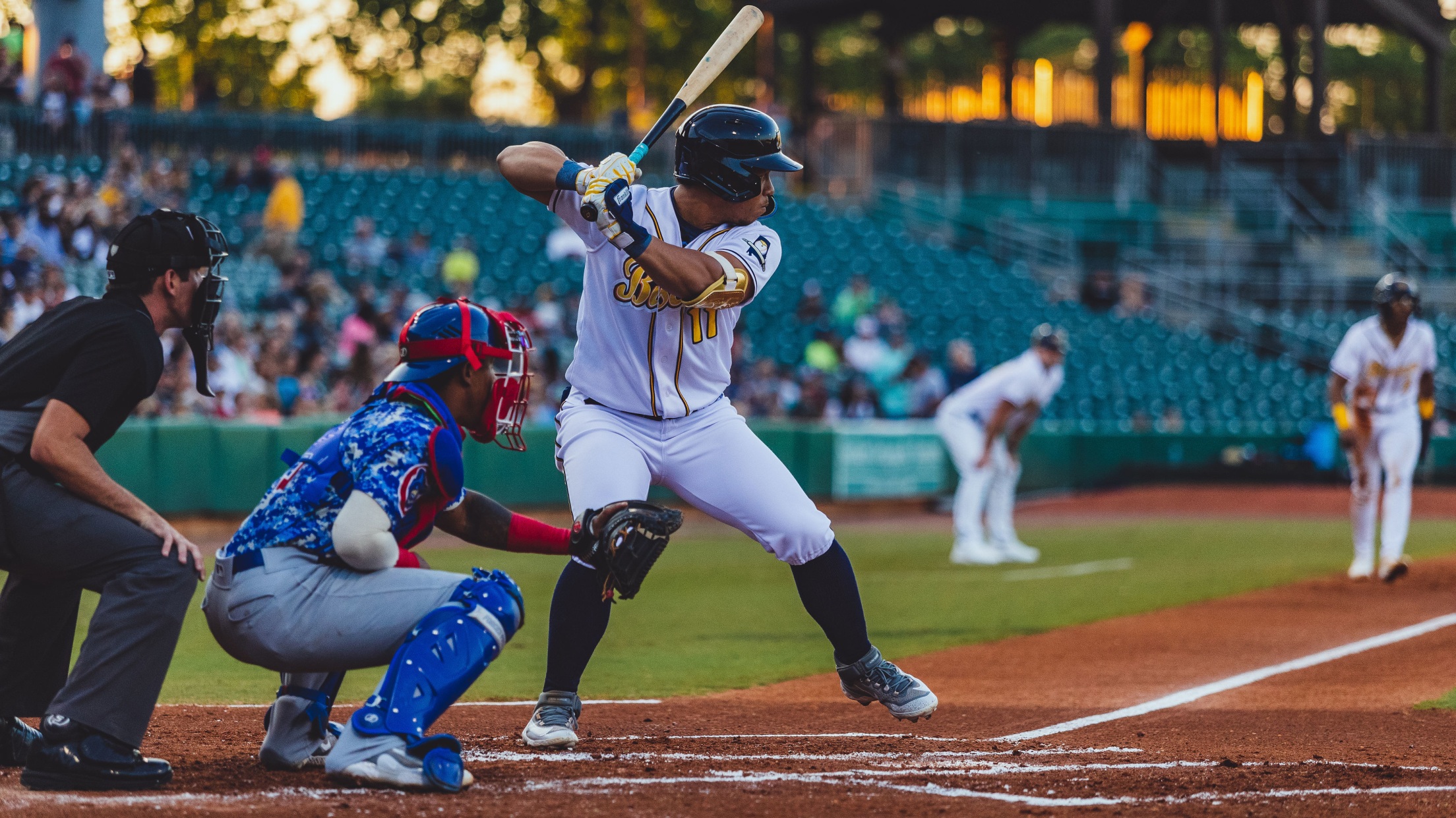 MONTGOMERY Ala. - The weather chose not to cooperate for the second-straight night, but the Biscuits (18-17) came out of the mid-game delay scorching hot to blast the M-Braves (15-19) 10-0 on Wednesday night at Riverwalk Stadium. The Biscuits had a chance to take the lead during a bases-loaded situation
MONTGOMERY Ala. - The weather chose not to cooperate for the second-straight night, but the Biscuits (18-17) came out of the mid-game delay scorching hot to blast the M-Braves (15-19) 10-0 on Wednesday night at Riverwalk Stadium.
The Biscuits had a chance to take the lead during a bases-loaded situation in the bottom of the second. A sacrifice fly from Matthew Dyer and a two-RBI single from Gionti Turner put Montgomery up 3-0 early.
Just one inning later, heavy rain rolled into the area and the umpires sent players into their respective dugouts as the game entered a delay. After an hour and 30 minutes, the game resumed with runners on first and second along with two outs for the Biscuits.
Both starting pitchers were relieved at the end of the delay, with Miguel Peña stepping in for Luis De Avila (1-3) and Victor Muñoz (3-2) checking in for Jacob Lopez.
Heriberto Hernandez resumed the game with a 418 ft. three-run blast to make the score 6-0 entering the fourth inning. It was Hernandez's fourth home run of the season and his first home run since April 19th, which was also against the Braves.
Montgomery added to their lead again in the bottom-frame after Austin Shenton reached on a fielding error by Cal Conley, allowing Turner to come in and make the score 7-0. The lead was extended again in the next inning when Diego Infante sent a two-run shot 417 ft. and over the center field wall.
Mississippi could not get the bats rolling in the first six innings, recording only one hit and striking out eight times. The seventh inning was a welcome sight for the Braves, who had the bases loaded with no outs. However, that sight quickly faded as two fly outs in foul territory and a groundout to Evan Edwards left all three runners stranded.
The Biscuits put the cherry on top with an RBI-forceout from Blake Hunt, making the score 10-0 entering the top of the ninth. Michael Mercado looked to cap off what would tie for the largest win of the season, and the righty successfully retired the side to clinch the victory.
The Biscuits take on the Braves in game three of a six-game series on Thursday, May 18, with first pitch scheduled for 6:35 PM CT. It is Country Music Night T-Shirt Giveaway and Thirsty Thursday, with Mason Montgomery (0-1) making his eighth start of the season.
The series will include the Jersey Rally Towel Giveaway presented by Reinhardt Lexus on Friday, May 19th; Family Faith Night and MAX Fireworks on Saturday, May 20th; and a Lil' Crumbs Hat Giveaway along with Bark in the Park on Sunday, May 21st.