Biscuits Power Past Shuckers, 7-3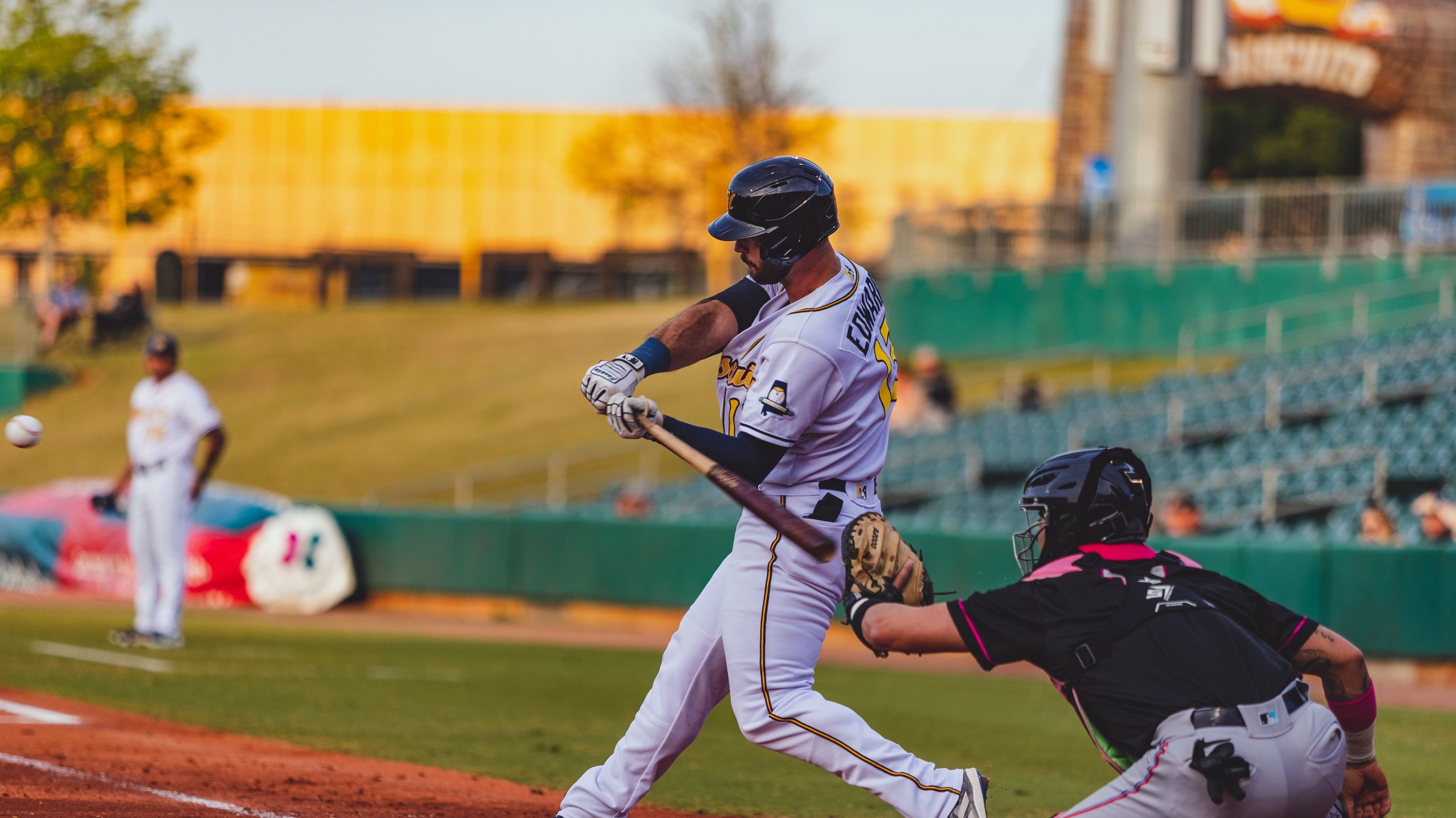 BILOXI, MS – After being shut out in their last game, the Biscuits (21-20) responded with seven runs to claim a share of second place with the Shuckers (21-20) on Wednesday night at MGM Park. Matthew Dyer recorded the first RBI of the day for Montgomery after hitting a single
BILOXI, MS – After being shut out in their last game, the Biscuits (21-20) responded with seven runs to claim a share of second place with the Shuckers (21-20) on Wednesday night at MGM Park.
Matthew Dyer recorded the first RBI of the day for Montgomery after hitting a single into center field during the second inning. Two frames later, Blake Hunt was able to bring in two more runs with a double into left field, making the score 3-0.
While the bats were rolling early, it was paired with a dominant pitching performance from Mason Montgomery. The lefty finished his ninth start of the season with nine strikeouts, but after cruising into the fourth, one pitch changed the course of the game.
After allowing back-to-back walks for Freddy Zamora and Jeferson Quero, Montgomery gave up a three-run homer to Lamar Sparks, putting Biloxi back into the game with the score now tied 3-3.
The ballgame became a stalemate from there, as both sides failed to score and combined for only five hits until the eighth inning.
The Shuckers faced a bases-loaded situation in the top of the inning, and with two outs on the board, Evan Edwards hit a grounder past the shortstop and into left field to bring in two runs. Gionti Turner kept the inning alive with a single, and the bases were loaded yet again. However, the Biscuits were only able to get one more run after a walk for Ronny Simon brought in Logan Driscoll.
Biloxi was unable to put together a rally as five of their next seven batters struck out. Chris Gau took the mound in the ninth for the Biscuits and retired the side in order to clinch the 7-3 victory.
Patrick Wicklander (1-0) earned the win in his Double-A debut while Cam Robinson (0-1) recorded his first loss of the season. Austin Shenton also extended his on-base streak to 19 games after recording two hits and a walk.
The Biscuits pitching staff finished the night strong with 16 strikeouts, allowing only three walks along with six hits and a home run.
The Biscuits and the Shuckers will play again on Thursday, May 25 with first pitch scheduled for 6:35 PM CT. The projected pitching matchup features Anthony Molina (1-2) for the Biscuits against Tobias Myers (3-1) for the Shuckers.
The Biscuits will return to Montgomery on May 30 for a six-game series against the Rocket City Trash Pandas. The series will include a Shirsey T-Shirt Giveaway & Thirsty Thursday on June 1; Bacon Night feat. Bacon Biscuit Bobblehead Giveaway on Friday, June 2; Wizard Night and MAX Fireworks on Saturday, June 3; and a Player Pillow Giveaway presented by Alabama Peanut Producers Association on Sunday, June 4.