Biscuits Shutout Trash Pandas, 3-0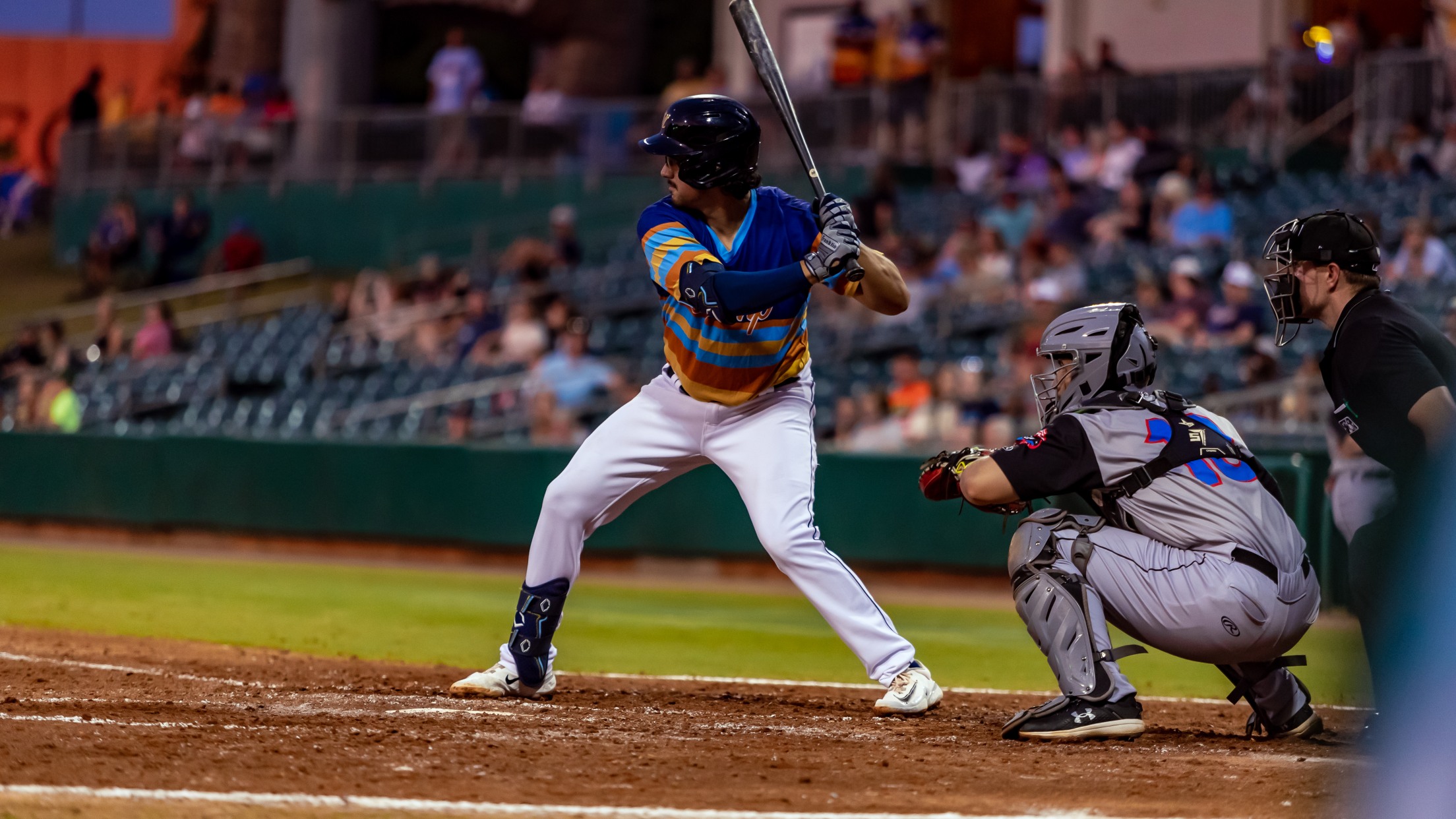 MONTGOMERY, Ala – The Biscuits (24-24) needed a win to stay in the South Division race with the first half winding down, and that is exactly what happened as the Trash Pandas (23-25) were shutout on Thursday night at Riverwalk Stadium. Both teams struggled to get the bats rolling throughout
MONTGOMERY, Ala – The Biscuits (24-24) needed a win to stay in the South Division race with the first half winding down, and that is exactly what happened as the Trash Pandas (23-25) were shutout on Thursday night at Riverwalk Stadium.
Both teams struggled to get the bats rolling throughout most of the game, with only five combined hits and no runs on the board entering the sixth inning. Nathan Wiles (1-1) and Jack Kochanowicz (2-2) recorded five strikeouts each during that span in their respective starts.
The stalemate broke in the sixth inning when Tristan Peters scored off a sacrifice-fly from Austin Shenton to make the score 1-0.
Montgomery would have another scoring opportunity two innings later after a pair of singles from Peters and Mason Auer, who entered the game in place of Erik Ostberg. Shenton brought in a run with a double and Logan Driscoll brought another in off a sacrifice-fly.
Franklin Dacosta continued the excellent pitching performance by closing out the Trash Pandas in a one-two-three ninth inning. Rocket City was held to a season-low two hits and shutout for the first time since April 18 against the Birmingham Barons.
The Biscuits and the Trash Pandas return for game four on Friday, June 2. It is Bacon Night featuring a Bacon Biscuit Bobblehead Giveaway, along with a projected pitching matchup of Cole Wilcox (0-4) for Montgomery against Brett Kerry (3-2) for Rocket City.
The rest of the series will include Wizard Night and MAX Fireworks on Saturday, June 3; and a Player Pillow Giveaway presented by Alabama Peanut Producers Association on Sunday, June 4.