Blue Wahoos Handle Biscuits 7-1 Amidst COVID Woes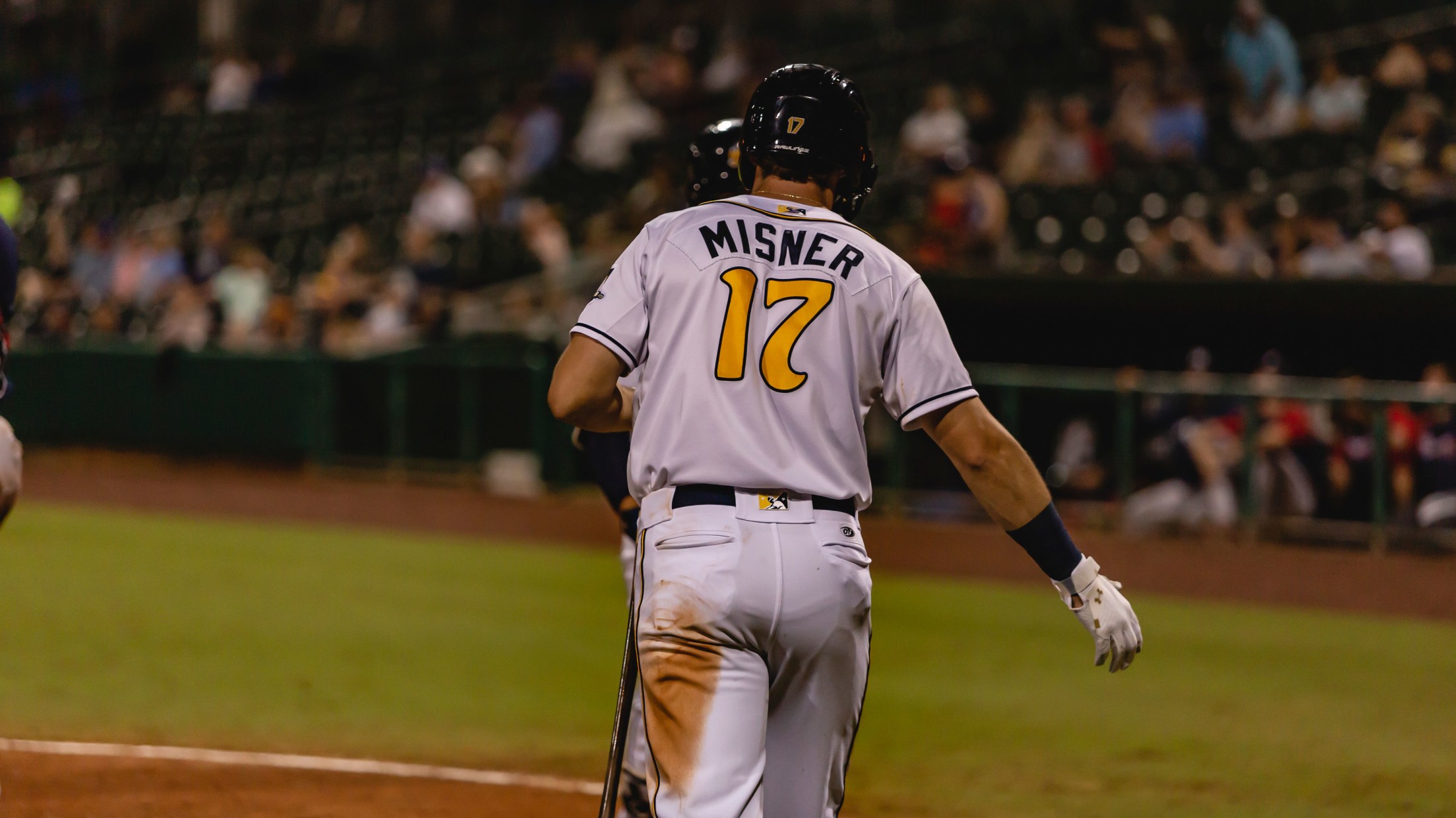 MONTGOMERY, Ala. – The Pensacola Blue Wahoos (19-15) were able to take advantage of the shuffled Biscuits (15-19) to win the series opener 7-1 Wednesday night at Riverwalk Stadium. After a series of chaotic roster changes and transactions, the Biscuits saw themselves with a new team going into the homestand
MONTGOMERY, Ala. – The Pensacola Blue Wahoos (19-15) were able to take advantage of the shuffled Biscuits (15-19) to win the series opener 7-1 Wednesday night at Riverwalk Stadium.
After a series of chaotic roster changes and transactions, the Biscuits saw themselves with a new team going into the homestand against the Blue Wahoos. 12 players were placed on the Covid-related list. Eight pitchers: Trevor Brigden, Chris Gau, Andrew Gross, Evan McKendry, Michael Mercado, Jayden Murray, Caleb Sampen, and Ian Seymour. Four position players in Hill Alexander, Roberto Alvarez, Curtis Mead, and Brett Wisely. Infielders Evan Edwards (back) and RHP Alan Strong (arm) were both placed on 7-Day Injury List. The Biscuits added OF Niko Hulsizer, infielders Tyler Frank and Jacson McGowan, and relief pitcher Josh Roberson to the team to fill in the holes.
Pensacola would exploit on this at the plate dishing out 16 strikeouts to the Biscuits. This tied their record for most in the 2022 season.
The Blue Wahoos got on the board first in the third inning with three runs. A Luis Aviles Jr. RBI-single, Griffin Conine groundout, and Jose Devers advance to home made it 3-0 Pensacola.
The Biscuits decided to respond aggressively, stealing two bases in the inning, and three in the first three. With two outs, Kameron Misner was able to bring Johan Lopez home on an RBI-single that made it 3-1 Pensacola.
From here it would be all Pensacola as they scored four unanswered runs. Aviles recorded his second RBI of the day with a solo home run to right-center in the fifth inning. In the sixth, Cobie Fletcher-Vance hit an RBI-single that made it 5-1. In the top of the ninth, the Blue Wahoos sealed it when Paul McIntosh delivered a two-run RBI-double that put the Blue Wahoos up 7-1.
Zack Trageton recorded his second loss as a Biscuit since being called up. The Biscuits are now on an eight-game losing streak, their longest since 2019. The Biscuits will try to turn things around when RHP Sean Hunley (2-0, 0.55) duels RHP George Soriano (0-1, 3.22) tomorrow on 80s T-Shirt Giveaway & Thirsty Thursday on at 6:35 PM CT.
The rest of the series includes 80s Music Night on Friday, May 20th at 6:35 PM, 80s Pop Culture Night & MAX Fireworks on Saturday, May 21 at 6:05 PM, and Kids 80s Headband Giveaway pres. by Kona Ice on Sunday, May 22 at 3:33 PM.