Shuckers Blank Biscuits, 4-0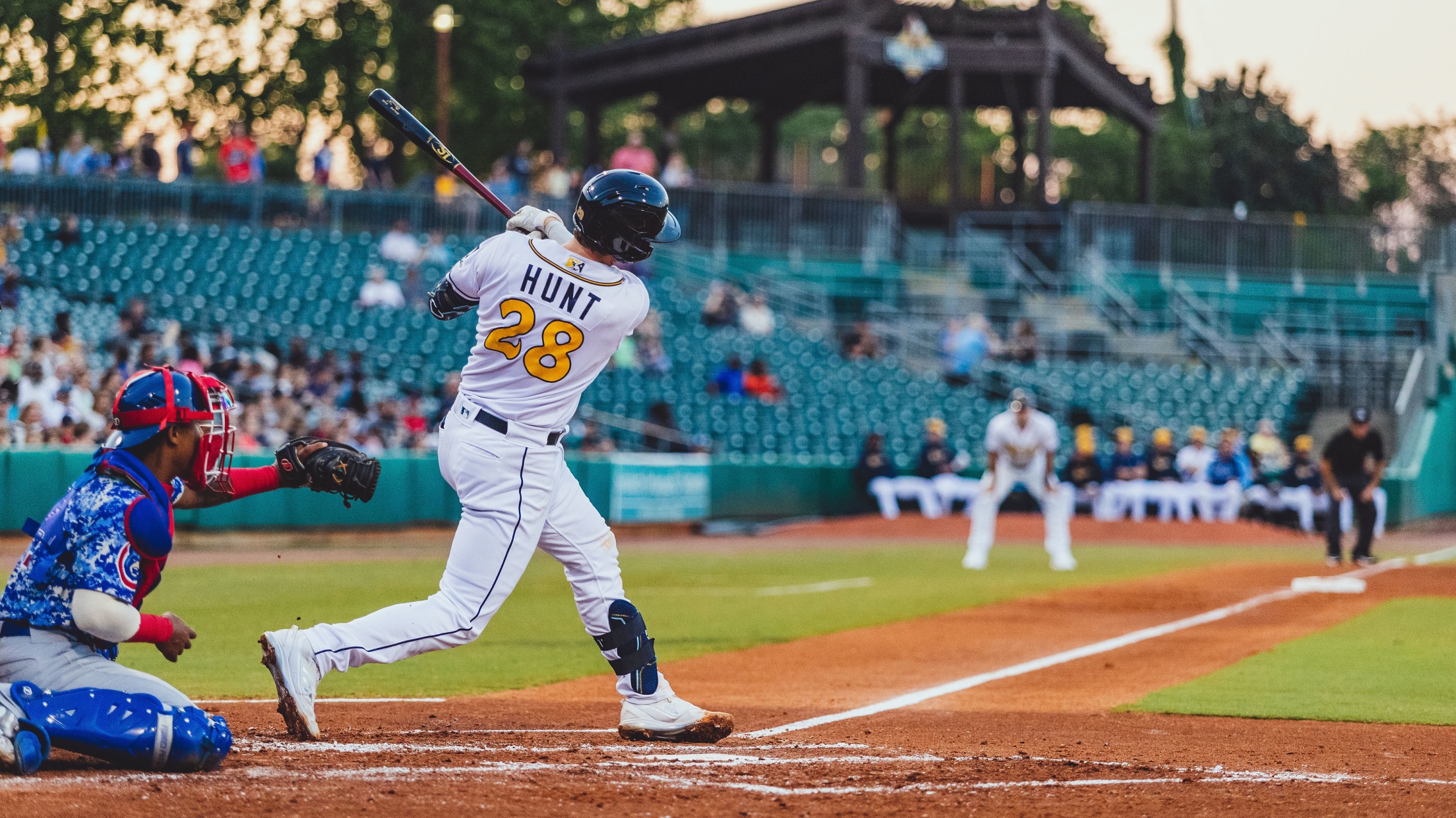 BILOXI, MS - Both teams entered the first matchup of the six-game series tied for second place in the South Division, but the Shuckers (21-19) were able to shut out the Biscuits (20-20) and take sole possession of the number two spot on Tuesday night at MGM Park. Both teams
BILOXI, MS - Both teams entered the first matchup of the six-game series tied for second place in the South Division, but the Shuckers (21-19) were able to shut out the Biscuits (20-20) and take sole possession of the number two spot on Tuesday night at MGM Park.
Both teams went a different route on the mound tonight, with relievers Victor Muñoz (3-3) and Nick Bennett making their first starts of the season. Bennett allowed only one hit and recorded seven strikeouts in four innings pitched, while Muñoz went five innings and faced more opposition.
Most of the action took place in the top of the third and fourth, with Biloxi scoring the only four runs of the game during that span. In the third, Wes Clarke led off with a double and would later advance to home off a sacrifice fly from Tyler Black to put the Shuckers up 1-0.
In the next inning, Noah Campbell led off with a triple that was followed by an RBI-double from Jeferson Quero. Not long after, there were runners on second and third base with one out when Carlos D. Rodriguez hit an RBI-groundout followed by another RBI-double, this time from Clarke.
Montgomery was unable to get the bats rolling consistently, and although the team finished with as many hits as the Shuckers with six, the butter and blue finished with twice as many strikeouts. The Biscuits were also able to get at least one runner on base in the final four innings, but the batters were unable to capitalize on it.
James Meeker (2-2) earned his second win in what became the fourth shutout loss of the season for Montgomery. It is the first shutout defeat since May 18, and it is the first time that the Biscuits have been shut out on the road this year.
The Biscuits and the Shuckers will play again on Wednesday, May 24 with first pitch scheduled for 6:35 PM CT. The projected pitching matchup features Mason Montgomery (0-2) against Justin Jarvis (4-2) for the Shuckers.
The Biscuits will return to Montgomery on May 30 for a six-game series against the Rocket City Trash Pandas. The series will include a Shirsey T-Shirt Giveaway & Thirsty Thursday on June 1; Bacon Night feat. Bacon Biscuit Bobblehead Giveaway on Friday, June 2; Wizard Night and MAX Fireworks on Saturday, June 3; and a Player Pillow Giveaway presented by Alabama Peanut Producers Association on Sunday, June 4.