Shuckers Cruise Over Biscuits, 10-4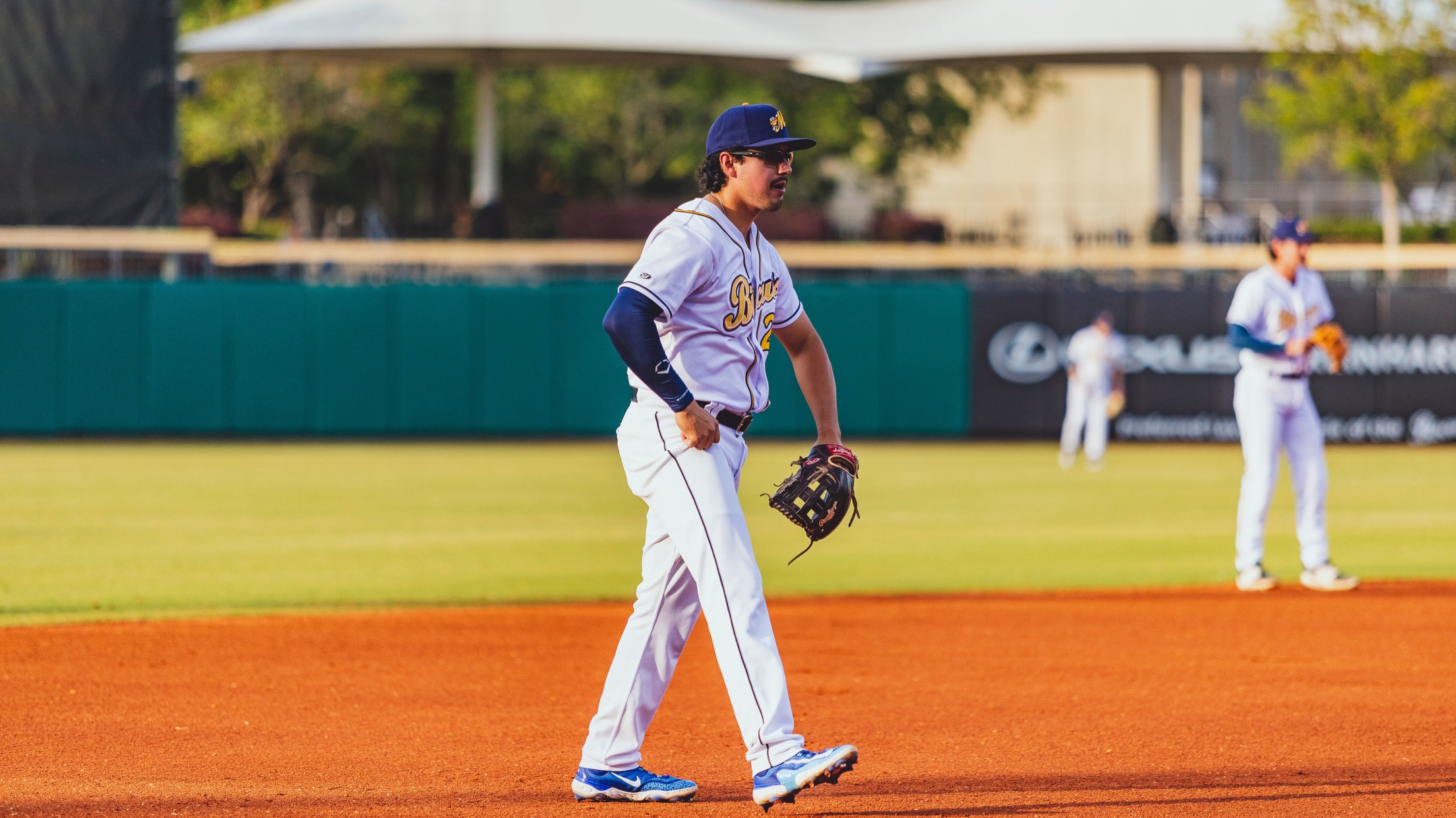 BILOXI, MS – The Biscuits (22-22) jumped out to an early 2-0 lead, but the Shuckers responded quickly and never looked back en route to a 10-4 victory on Saturday night at MGM Park. Austin Shenton continued to build on what has already been a fantastic series by starting the
BILOXI, MS – The Biscuits (22-22) jumped out to an early 2-0 lead, but the Shuckers responded quickly and never looked back en route to a 10-4 victory on Saturday night at MGM Park.
Austin Shenton continued to build on what has already been a fantastic series by starting the game off with a two-run home run to put Montgomery up 2-0. The homer extends Shenton's on-base streak to 22 games and ties Ronny Simon for the longest active hitting streak on the team at six.
It all went downhill from there, as Biloxi was able cut the lead in half during the next frame with an RBI-double from Noah Campbell. However, an offensive explosion in the next inning had the Biscuits facing a big deficit despite a promising start.
The Shuckers opened the bottom of the second with six consecutive hits, including an RBI-single by Zavier Warren, but it was the back-to-back two-run singles from Tyler Black and Jackson Chourio that made the difference.
Eight of Biloxi's 12 hits came in the first two innings, but Cole Wilcox (0-4) would go one more inning before finishing his ninth start of the season. On the flip side, Carlos F. Rodriguez (2-2) controlled Montgomery's batters, finishing the night with 11 strikeouts in seven innings pitched.
The ballgame remained quiet until the seventh inning, when the Shuckers' bats caught fire once again. Wes Clarke hit a solo-home run to make the deficit five for the Biscuits, but Ethan Murray blew the game open with a three-run shot to make the score 10-2.
Montgomery got two runs in the final two innings off a sacrifice fly from Blake Hunt and an RBI-single from Alika Williams, but the deficit was too great, as the Shuckers were able to close out the game with a 10-4 victory.
The Biscuits and the Shuckers will close their series on Sunday, May 28 with first pitch scheduled for 5:05 PM CT. The projected pitching matchup features Victor Muñoz (3-3) for the Biscuits against TJ Shook (1-0) for the Shuckers.
The Biscuits will return to Montgomery on May 30 for a six-game series against the Rocket City Trash Pandas. The series will include a Shirsey T-Shirt Giveaway & Thirsty Thursday on June 1; Bacon Night feat. Bacon Biscuit Bobblehead Giveaway on Friday, June 2; Wizard Night and MAX Fireworks on Saturday, June 3; and a Player Pillow Giveaway presented by Alabama Peanut Producers Association on Sunday, June 4.