Shuckers Walk Off Biscuits, 6-4 (10)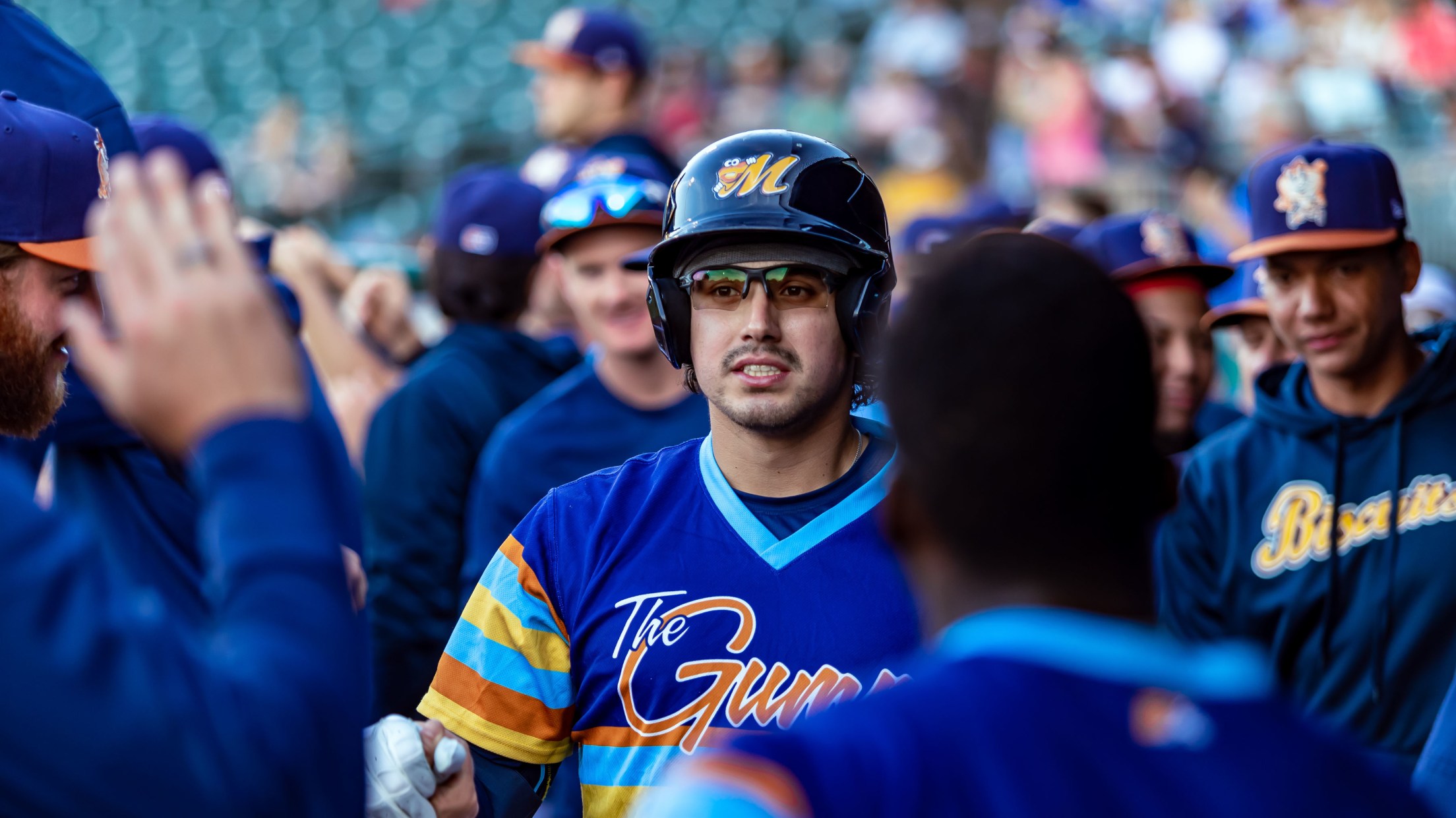 BILOXI, MS – The Biscuits (22-21) did not trail in the game until the last at-bat in the 10th inning, when Jackson Chourio launched a walk-off three-run homer to give the Shuckers (22-21) a 6-4 win on Friday night at MGM Park. Montgomery struck early with an RBI-single from Austin
BILOXI, MS – The Biscuits (22-21) did not trail in the game until the last at-bat in the 10th inning, when Jackson Chourio launched a walk-off three-run homer to give the Shuckers (22-21) a 6-4 win on Friday night at MGM Park.
Montgomery struck early with an RBI-single from Austin Shenton, who extended his on-base streak to 21 games tonight. The third baseman's streak is the second longest in the Southern League with Tyler Black ahead by only one game.
Biloxi could not mount a response until the fourth inning when Freddy Zamora brought Noah Campbell in to score off a line drive to left field. Despite having runners on first and second with one out, the Shuckers were unable to capitalize on the momentum as the score remained 1-1 going into the fifth.
After missing out on the home run party last night, Shenton hit a solo-shot over the center field wall to take the lead back for the Biscuits. Heriberto Hernandez came in to score off a fielder's choice in the next inning to extend the lead to 3-1 going into the final stretch.
Campbell walked to first and the Shuckers got a home run of their own from Jeferson Quero in the following at-bat to tie the game at three in the bottom of the eighth. Neither side was able to take the lead in the ninth, sending the game into extra innings.
Ronny Simon led off with an RBI-single to put the Biscuits up 4-3 with Biloxi down to their last chance. With runners at first and second, Jackson Chourio crushed a three-run shot well behind the center field wall to claim a 6-4 victory for the Shuckers.
Montgomery now moves to 15-3 when leading after the seventh inning and 4-3 in extra-inning ballgames. The Biscuits are now 11-11 in May and are once again tied with Biloxi for second place in the South Division as the series winds down.
The Biscuits and the Shuckers will continue their series on Saturday, May 27 with first pitch scheduled for 6:05 PM CT. The projected pitching matchup features Cole Wilcox (0-3) for the Biscuits against Carlos F. Rodriguez (1-2) for the Shuckers.
The Biscuits will return to Montgomery on May 30 for a six-game series against the Rocket City Trash Pandas. The series will include a Shirsey T-Shirt Giveaway & Thirsty Thursday on June 1; Bacon Night feat. Bacon Biscuit Bobblehead Giveaway on Friday, June 2; Wizard Night and MAX Fireworks on Saturday, June 3; and a Player Pillow Giveaway presented by Alabama Peanut Producers Association on Sunday, June 4.