Smokies Roll Past Biscuits 7-3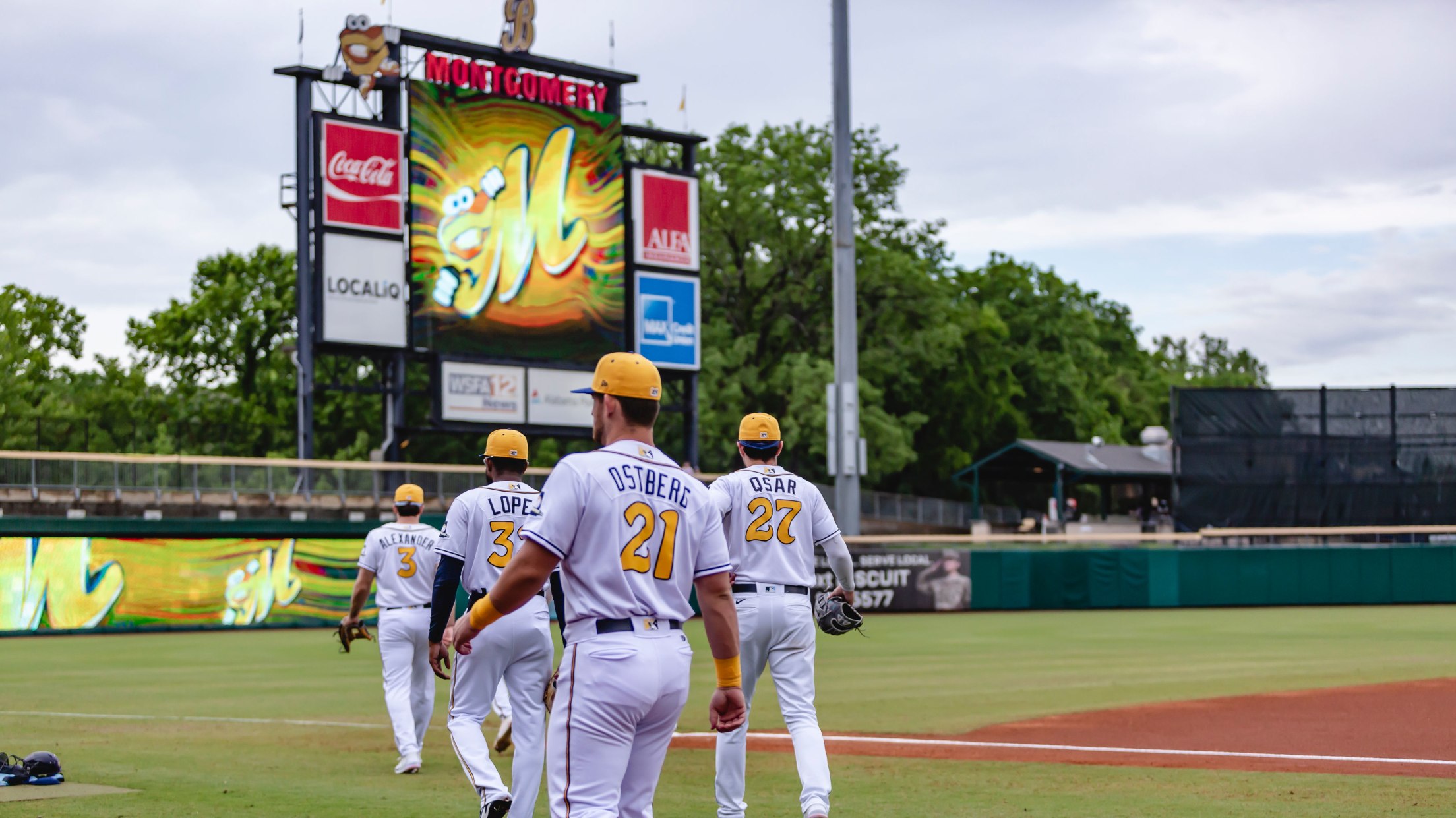 KODAK, Tenn – The Tennessee Smokies (20-12) continued their winning ways against the Biscuits (15-17) as they defeated them 7-3 Saturday night at Smokies Stadium. Bryce Ball has been a nightmare for Biscuits pitchers all series and continued that Saturday night. In the bottom of the first, Ball recorded an
KODAK, Tenn – The Tennessee Smokies (20-12) continued their winning ways against the Biscuits (15-17) as they defeated them 7-3 Saturday night at Smokies Stadium.
Bryce Ball has been a nightmare for Biscuits pitchers all series and continued that Saturday night. In the bottom of the first, Ball recorded an RBI-single that put the Smokies up one early.
The Smokies held on to their slim lead until starting pitcher Max Bain loaded the bases and then walked Austin Shenton that scored Grant Witherspoon to tie the game at one. The Biscuits were able to get ahead after an Erik Ostberg home run to right center in the top of the fourth to lead 2-1.
At the bottom of the inning, Smokies Yonathan Perlaza and Levi Jordan was able to score after a fielding error by Austin Shenton that gave the Smokies the lead 3-2. Jordan again made Smokies Stadium remember his name with a solo home run to left for a 4-2 lead. Morel extended this lead to 7-2 with a three-run home run of his own later in the lineup.
In top of the seventh, Hill Alexander was able to drive in an RBI-single to make it 7-3 Smokies but seemed too little too late for any comeback to start. Eury Ramos came in for the Smokies and was able to deliver a one-two-three inning before closing the game out again one-two-three in the ninth inning.
The Biscuits will return to Montgomery for their next homestead series against the Pensacola Blue Wahoos for 80's weekend. The series includes a Golden Biscuits Tuesday on Tuesday, May 17 at 6:35 PM, Military Wednesday pres. by WOW! on Wednesday, May 18 at 6:35 PM, 80s T-Shirt Giveaway & Thirsty Thursday on Thursday, May 19 at 6:35 PM, 80s Music Night on Friday, May 20th at 6:35 PM, 80s Pop Culture Night & MAX Fireworks on Saturday, May 21 at 6:05 PM, and Kids 80s Headband Giveaway pres. by Kona Ice on Sunday, May 22 at 3:33 PM.