Trash Pandas Take Second Straight Over Biscuits, 6-2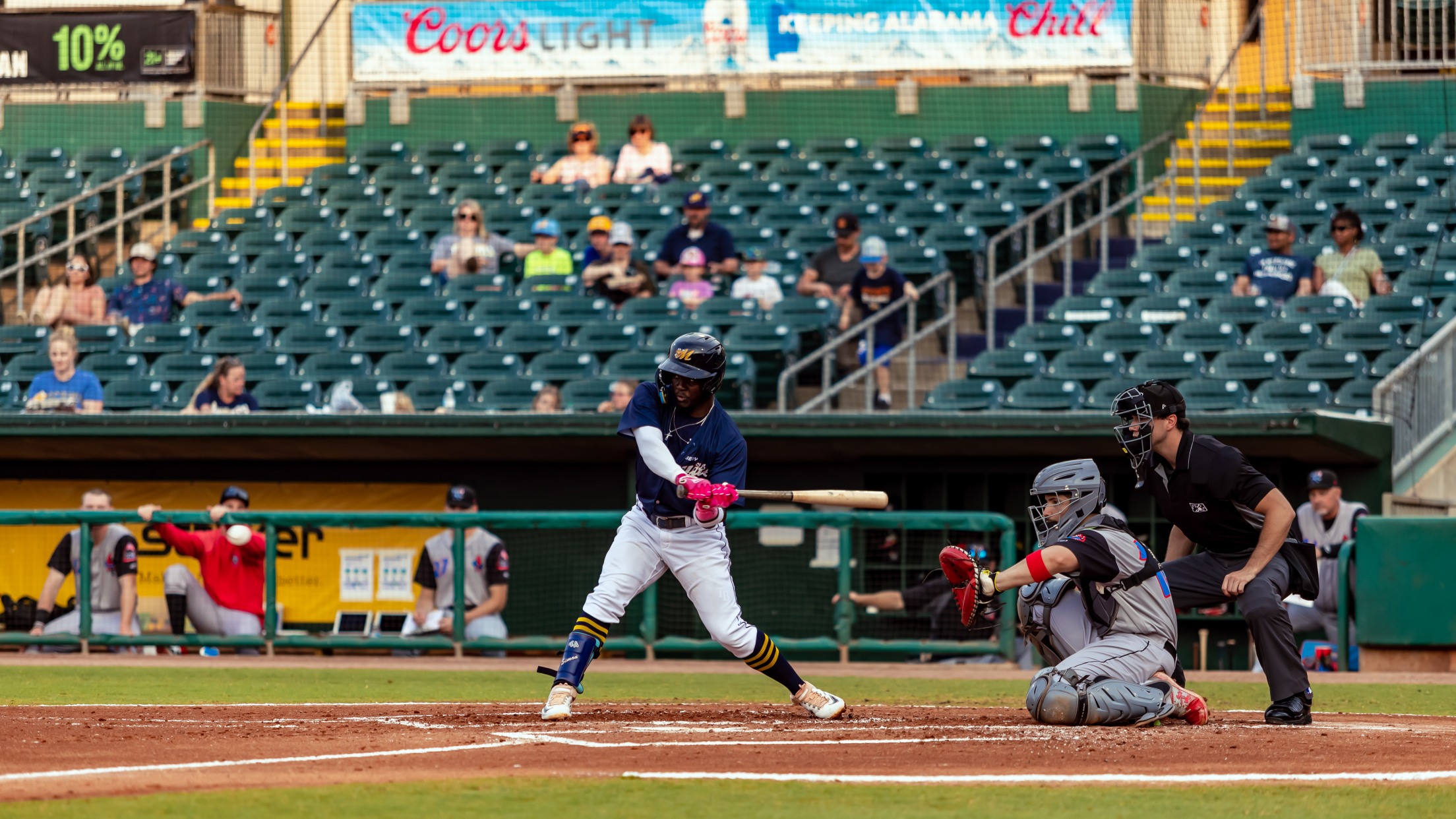 MONTGOMERY, Ala – The Trash Pandas (23-24) were able to establish an early lead and take it wire-to-wire to defeat the Biscuits (23-24) on Wednesday night at Riverwalk Stadium. Rocket City opened the first inning with three runs after a two-run single from Orlando Martinez and an RBI-single from Ryan
MONTGOMERY, Ala – The Trash Pandas (23-24) were able to establish an early lead and take it wire-to-wire to defeat the Biscuits (23-24) on Wednesday night at Riverwalk Stadium.
Rocket City opened the first inning with three runs after a two-run single from Orlando Martinez and an RBI-single from Ryan Aguilar. It was the 18th unanswered run since last night, which is the most runs scored without a response by Montgomery this season.
Ronny Simon provided the response with an RBI-single in the bottom of the third inning to make the score 3-1. It was Simon's eighth-straight game with a hit, making it the longest hitting streak by any Biscuit this season.
However, the Trash Pandas recorded back-to-back RBI-doubles from Bryce Teodosio and David Calabrese to extend the deficit to four heading into the bottom of the fourth.
Both teams went cold from there, but Rocket City broke the ice in the eighth inning with an RBI-double from Tucker Flint. Diego Infante put the second run on the board for Montgomery with a ground-rule double, but the Trash Pandas got the last out to wrap-up their second-consecutive victory against Montgomery.
Zac Kristofak (4-1) earned his fourth win of the season, while Anthony Molina (2-3) recorded his third defeat.
The Biscuits and the Trash Pandas return for game three on Thirsty Thursday, June 1. A Shirsey T-Shirt Giveaway is included and the projected pitching matchup features Nathan Wiles (0-1) for Montgomery against Jack Kochanowicz (2-1) for Rocket City.
The rest of the series will include Bacon Night feat. Bacon Biscuit Bobblehead Giveaway on Friday, June 2; Wizard Night and MAX Fireworks on Saturday, June 3; and a Player Pillow Giveaway presented by Alabama Peanut Producers Association on Sunday, June 4.