2021 Season Ends with 2-1 Pelicans Loss to GreenJackets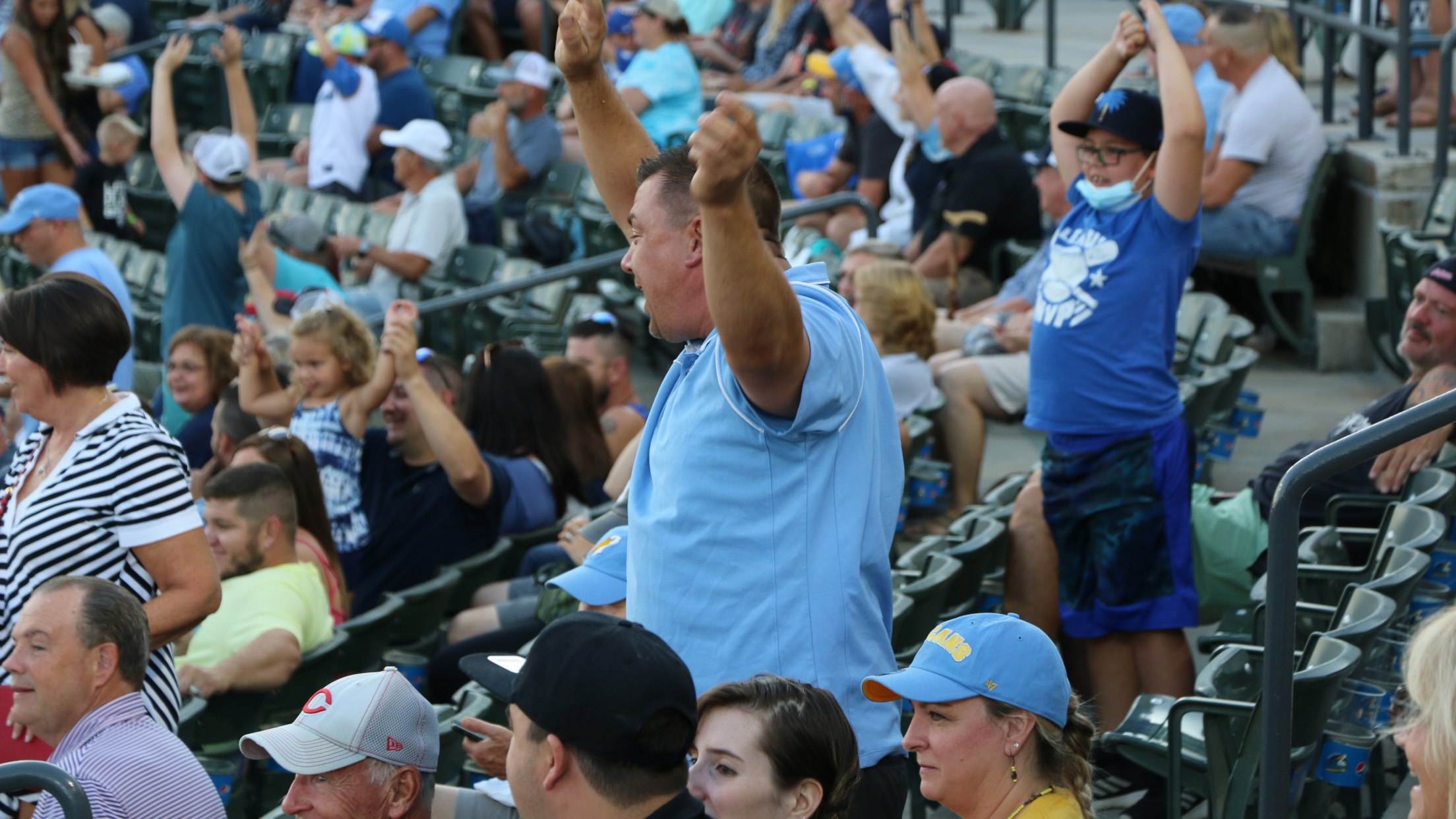 (Larry Kave/Myrtle Beach Pelicans)
By Sam Weiderhaft
Myrtle Beach finishes with a 59-61 record
In the 120th and final game of the season, the Myrtle Beach Pelicans fell 2-1 to the Augusta GreenJackets on Sunday afternoon. The loss gives the series win to Augusta, who took four of six games. Myrtle Beach finishes the year at 59-61, with a 29-31 record at Pelicans Ballpark. Augusta closed out the year with a 54-66 record.
After totaling 23 runs in the last two games, the bats fell flat for the Birds with just one run off four hits. Casey Opitz (0-2, 2 BB, RBI) brought home the only run with a bases-loaded walk in the eighth inning. Josue Huma (2-3, 2B) posted a multi-hit game to close out the year.
Porter Hodge (1-1) took the loss in his final start with two earned runs through four innings with six strikeouts. Three relief arms held Augusta scoreless for the final five innings with five strikeouts.
Augusta scored both of their runs in the first with Justyn-Henry Malloy (1-3, 2B, RBI) and Landon Stephens (1-4, 2B, RBI) both hitting RBI doubles in the opening frame. Willie Carter (2-3) and Tyler Tolve (2-3, R) were the only GreenJackets with multi-hit games.
Royber Salinas (2-0) picked up his second win of the week against Myrtle Beach with five scoreless innings allowing four hits and striking out five. Peyton Williams took his seventh save of the year with 1 1/3 innings of scoreless baseball with two walks and two strikeouts.
The GreenJackets jumped on Hodge early with a two-run first inning. Tolve drew a four-pitch walk and stole second to move into scoring position. Malloy drove a double into centerfield as Tolve scored to give Augusta the early lead. Stephens doubled two batters later to left to score Malloy and make it a 2-0 lead.
The Pelicans saw chances come and go with Huma hitting a one-out double in the third but being stranded on second. Myrtle Beach collected back-to-back singles from Ed Howard and Huma in the fifth but saw the following three batters get retired to end the inning.
Augusta's Estarlin Rodriguez walked the bases loaded in the bottom of the eighth as the Birds attempted to inch closer. Williams came out of the bullpen and walked Opitz to bring in Fabian Pertuz and put the Pelicans on the board. With two outs, Jonathan Sierra lined a one-hopper to Landon Stephens at first base that he dove to stop and stepped on his own bag to end the inning.
Huma walked in the final frame but was left on first as Christian Franklin grounded out to end the game.
The 2022 schedule has yet to be released. Myrtle Beach will continue its affiliation with the Chicago Cubs for their eighth season next year.