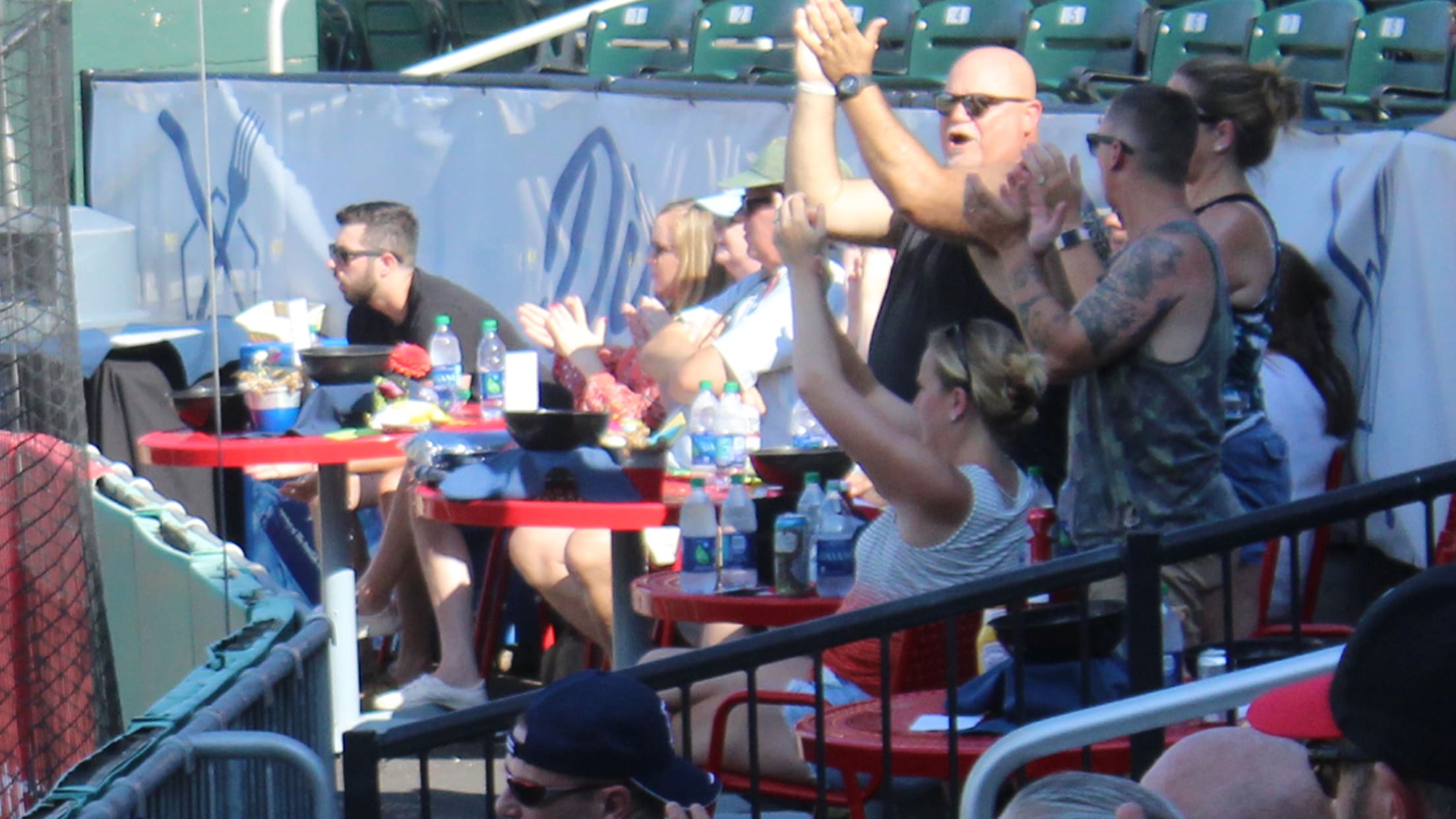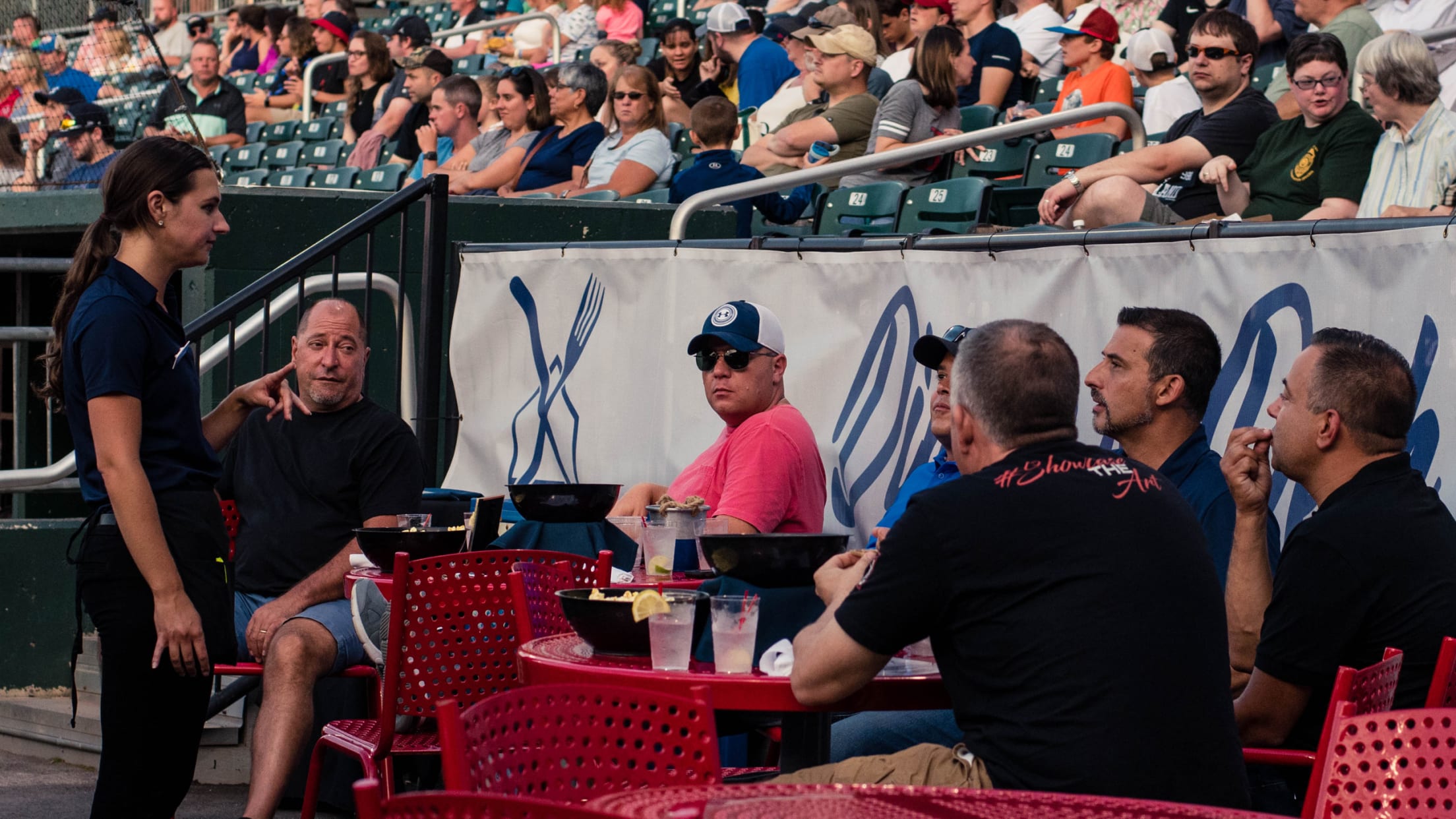 From this Perspective, it's a Whole New Ballgame!
Searching for the best seats in the house? Look no further than Dinner on Deck. Complete with VIP wait service, complimentary drinks and snacks, a delicious ballpark feast, and the most enviable view in the building, you'll be as close to the action as the players in the dugout! You've never seen a Fisher Cats game like this -- here's what comes with your ticket:
Hot Dogs
Half Pound Burger
Pulled Pork Sandwich
Italian Sausage
Caesar Salad
Ice Cream Sandwich
Bowl of Peanuts & Popcorn
Domestic Light Beer
Water
Canned Soda
Coffee/Hot Chocolate
Fans can enter the stadium 1.5 hours before the game. Drink and snack service begins at that time, with dinner service beginning 30 minutes before first pitch. Dinner service and alcohol sales will end in the middle of the seventh inning.
10-Game Plans
A limited number of 10-game Dinner on Deck plans are available this season! Call (603) 606-4161 for more information.
Dinner On Deck Packages
Want more than just one game in the Dinner On Deck area? We've got plans to choose from to keep you coming back for more Ferocious Fun with the Fisher Cats during the 2nd half of the baseball season!
To book your Dinner on Deck, call the Fisher Cats today at (603) 606-4161!
Inside Fisher Cats Tickets