Dodgers Score Late, but Fall to Isotopes, 7-6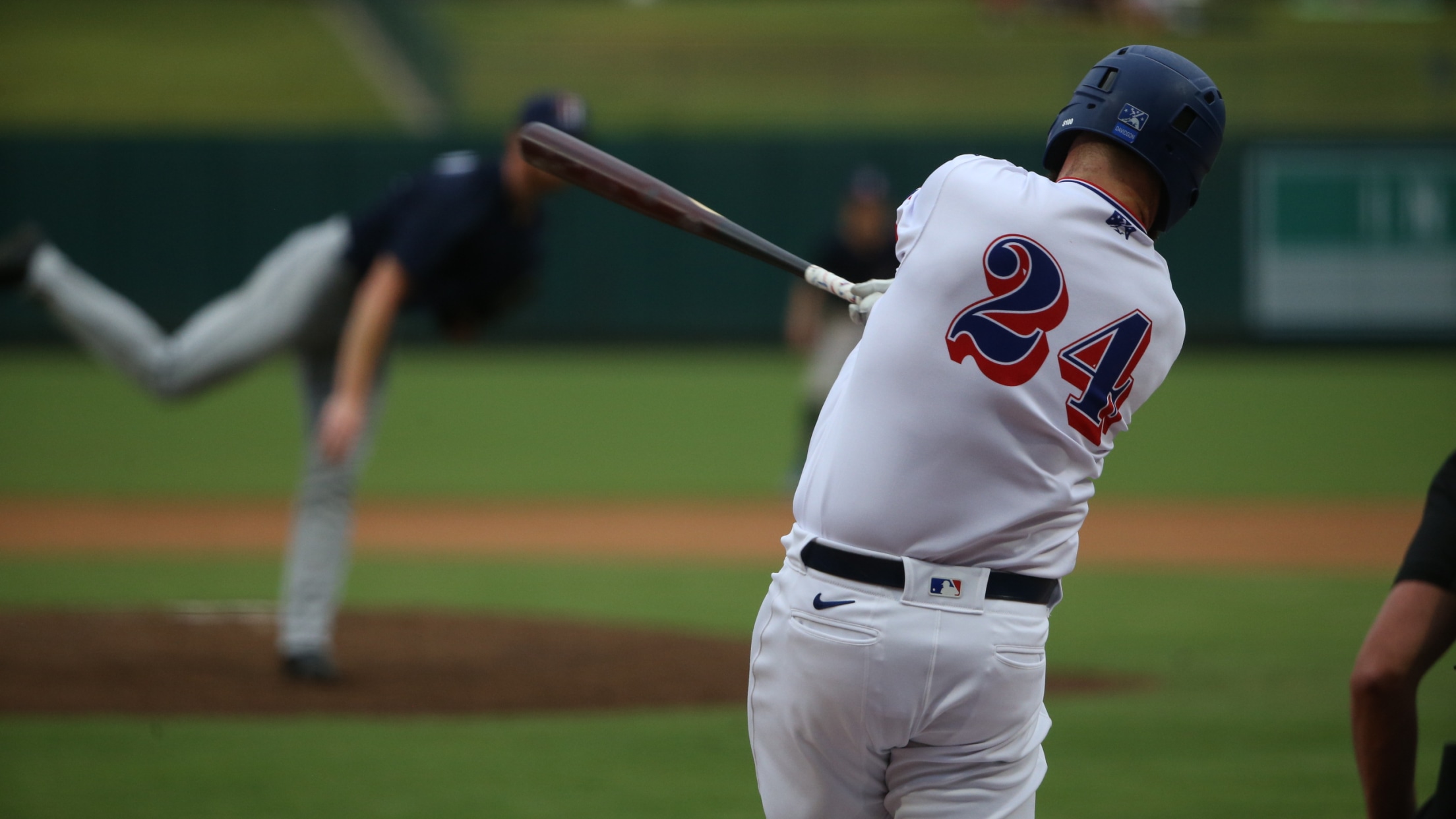 Albuquerque Isotopes — 7 OKC Dodgers — 6 Thursday, Sept. 2, 2021 – Chickasaw Bricktown Ballpark – Oklahoma City, Okla. Game Summary: The Oklahoma City Dodgers scored runs in the eighth and ninth innings Thursday night to come within one run of the Albuquerque Isotopes, but the Isotopes held on
Albuquerque Isotopes — 7
OKC Dodgers — 6
Thursday, Sept. 2, 2021 – Chickasaw Bricktown Ballpark – Oklahoma City, Okla.
Game Summary: The Oklahoma City Dodgers scored runs in the eighth and ninth innings Thursday night to come within one run of the Albuquerque Isotopes, but the Isotopes held on for a 7-6 win in the series opener between the teams at Chickasaw Bricktown Ballpark. The Dodgers (50-52) scored the first run of the night in the first inning on a RBI single by Matt Beaty. The Isotopes (45-57) scored two runs in the second inning to take a 2-1 lead. The Dodgers tied the game with a sacrifice fly by Matt Davidson in the third inning before the Isotopes went in front once again on a three-run homer by Greg Bird in the fifth inning. Davidson answered with a two-run homer in the bottom of the fifth inning to cut Albuquerque's lead to 5-4. The Isotopes added two runs to their lead in the sixth inning before OKC's Gavin Lux scored a run on a wild pitch in the eighth inning and Tony Wolters connected on a RBI double in the ninth inning.
Of Note:
-With Thursday's loss, the Dodgers have now lost 11 of their last 13 games, including eight of the last nine games…The Dodgers have also now lost six of their last seven series openers, including all three to Albuquerque this season…OKC has lost six of the last seven games at home and is now 13-21 in the last 34 home games at Chickasaw Bricktown Ballpark.
-Matt Beaty finished tied with Tony Wolters for a game-best three hits as he went 3-for-4 with a double, RBI and run scored Thursday. He has hit safely in each of his first three games with Oklahoma City, going 5-for-12 with two RBI.
-Tony Wolters went 3-for-4 for the Dodgers with a double, walk and RBI. He has hit safely in three straight games, going 5-for-13 with a double, homer, a walk and two RBI.
-Matt Davidson had a team-leading three RBI Thursday. He hit his team-leading 21st homer of the season in the fifth inning — a two-run shot. He also took over the OKC team lead with 58 total RBI this season. He entered the game tied with Zach Reks in RBI.
-The Dodgers were charged with a season-high four errors Thursday night and now lead Triple-A West with 89 total errors this season. The Dodgers have committed at least one error in four straight games.
-Thursday marked OKC's seventh one-run loss in the last 13 games. The Dodgers fell to 9-21 in one-run games this season. Their 21 one-run losses are the most in Triple-A West and tied for second-most in all of Triple-A.
-Starting pitcher Andre Jackson (2-1) made his third start with Oklahoma City and first at Chickasaw Bricktown Ballpark. He allowed five runs (four earned) and six hits over 4.2 innings with one walk and two strikeouts and was charged with his first loss with OKC.
-Albuquerque scored seven runs Thursday as the Dodgers have now allowed at least five runs in each of their last 11 losses, and over the last 13 games, the pitching staff has allowed a total of 94 runs…OKC has also allowed at least one home run in 14 of the last 16 games (28 HR), as well as in eight of the last nine games (16 HR).
What's Next: The OKC Dodgers continue their series against the Albuquerque Isotopes at 7:05 p.m. Friday with Military Celebration Night at Chickasaw Bricktown Ballpark. Fireworks are scheduled to follow the game. Live radio coverage of each OKC Dodgers game begins 15 minutes before first pitch on AM 1340 "The Game," 1340thegame.com and through the free iHeartRadio or MiLB First Pitch apps. All OKC Dodgers games are also available streamed live on MiLB.TV with a subscription.