Trash Pandas Shut Out In Tennessee, 4-0
Rocket City held to four hits in loss to Smokies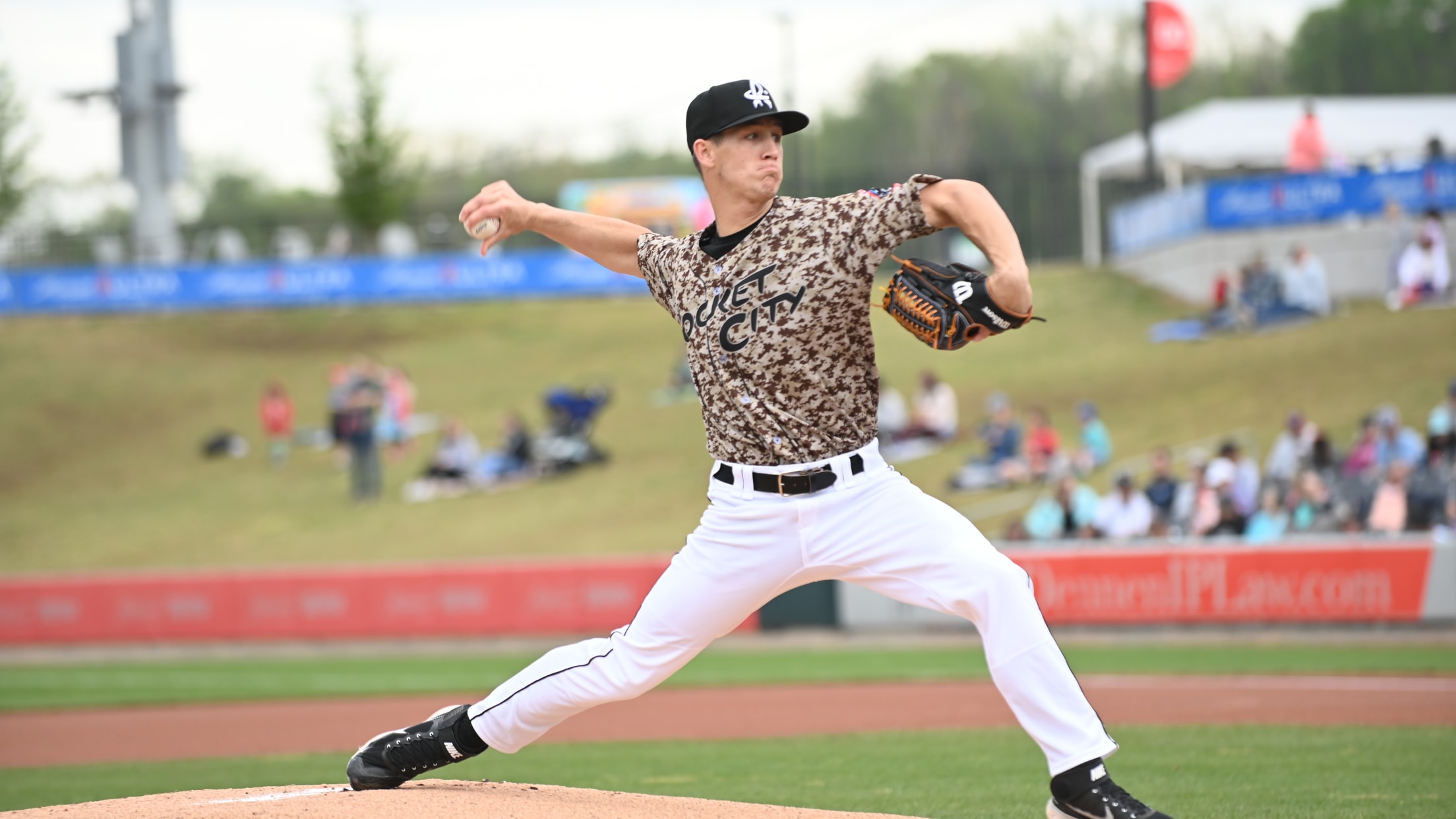 Coleman Crow took the loss on Saturday night in Tennessee. (Cristina Byrne-Sternberg/Rocket City Trash Pandas)
The Rocket City Trash Pandas offense was held silent by a trio of Tennessee Smokies pitchers in a 4-0 loss in the fifth game of their six-game series on Saturday night in front of a crowd of 6,290 at Smokies Stadium. The Smokies opened the scoring in the bottom first
The Rocket City Trash Pandas offense was held silent by a trio of Tennessee Smokies pitchers in a 4-0 loss in the fifth game of their six-game series on Saturday night in front of a crowd of 6,290 at Smokies Stadium.
The Smokies opened the scoring in the bottom first off Rocket City starter Coleman Crow. Christopher Morel reached with a one-out walk. Nelson Velazquez followed with a two-run homer to dead center field, giving the Smokies a 2-0 lead.
That would be all the scoring for most of the night. Tennessee starter Riley Thompson did his part early on, keeping the Trash Pandas off the board for three innings to maintain the 2-0 lead.
In the sixth, the Smokies doubled the lead. Chase Strumpf and Andy Weber each reached with a one-out single, ending Crow's start after 5.1 innings. Tennessee native Zach Linginfelter was first into the game for Rocket City and immediately allowed a double to Nelson Maldonado to score Strumpf and Bryce Windham's ground out plated Weber to make it 4-0.
In this third Double-A start, Crow (L, 0-1) allowed four runs on five hits with two walks and four strikeouts in 5.1 innings to suffer his first loss of the season.
Tennessee turned to reliever Peyton Remy in the fourth and he was just as strong, keeping the Trash Pandas off the board inning by inning to keep the shutout alive. Rocket City threatened in the seventh as singles from Anthony Mulrine and Torii Hunter Jr. put two on with one out. Remy worked through the threat, striking out Aaron Whitefield and getting a ground out from Livan Soto to end the frame.
Remy (W, 2-0) earned the win for Tennessee with 5.0 scoreless relief innings, striking out seven while allowing three hits.
Linginfelter pitched 1.2 innings, giving up one hit as the score remained 4-0. Sean McLaughlin did the same with a scoreless bottom of the eighth.
In the ninth, Tennessee turned to Brandon Hughes and the lefty pitched a clean inning to finish the victory to give the Smokies three wins in the first five games of the series with the finale set for Sunday afternoon.
The Trash Pandas (8-6) and Smokies (8-5) conclude their series on Sunday afternoon. First pitch at Smokies Stadium is scheduled for 1 p.m. Josh Caray will be on the call for 103.9 FM THE UMP and 730 AM SportsRadio.
Rocket City returns home to Toyota Field on Tuesday, April 26 to begin a 12-game homestand with a six-game series against the Birmingham Barons.