Aviators' Franklin Barreto Named PCL Player of the Month
Infielder earns honor for June after batting .387 with nine HRs and 32 RBI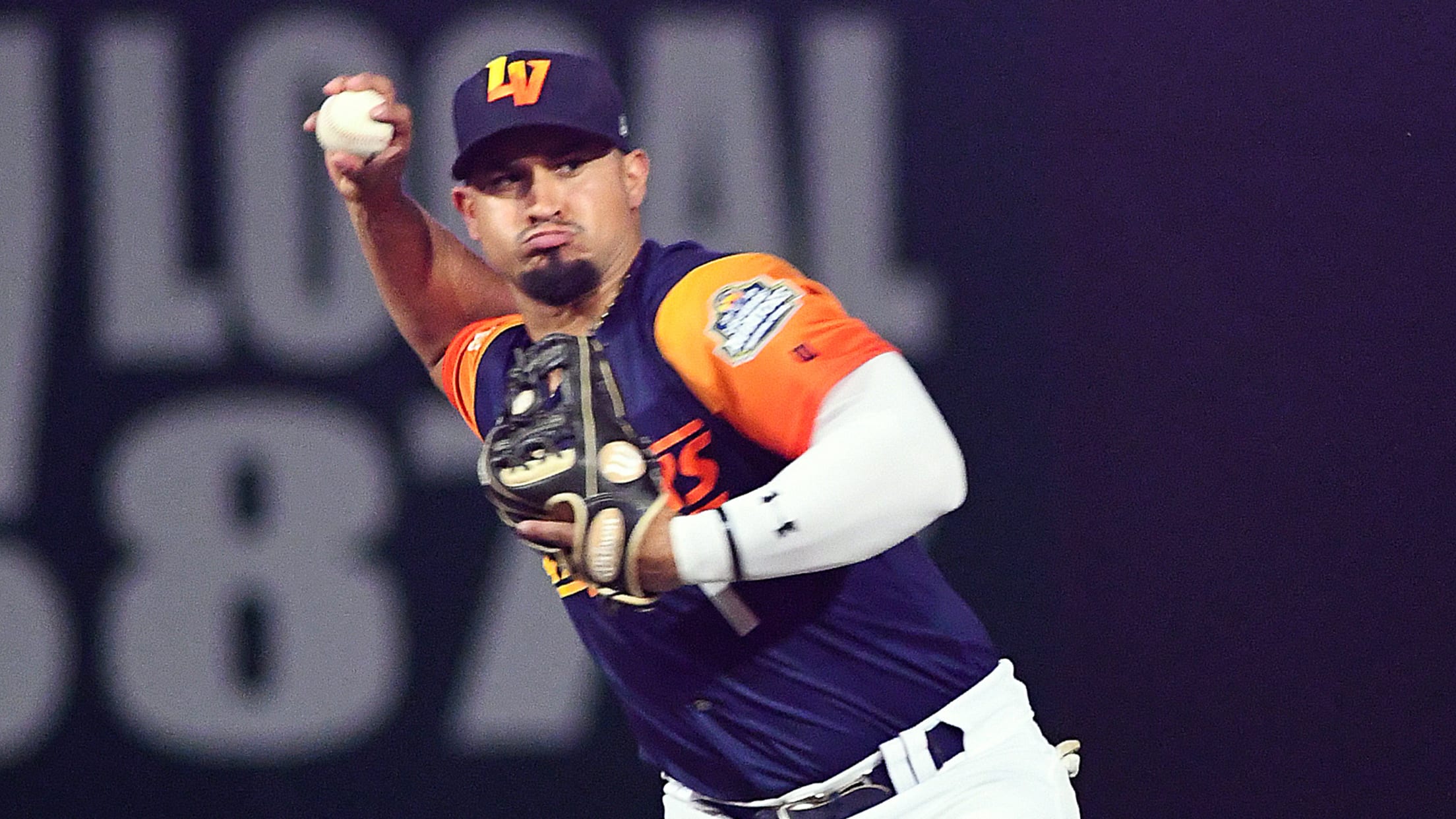 Last week, Franklin Barreto was rewarded for his stellar play in the month of June with a promotion to the big leagues. Today, Barreto received another bit of recognition: He was named Pacific Coast League Player of the Month.After struggling for much of April and May, Barreto caught fire when
Last week, Franklin Barreto was rewarded for his stellar play in the month of June with a promotion to the big leagues. Today, Barreto received another bit of recognition: He was named Pacific Coast League Player of the Month.
After struggling for much of April and May, Barreto caught fire when the calendar flipped to June, batting .387 with nine home runs, 32 RBI and 24 runs over 24 games, recording multiple hits in 11 of those contests. The 23-year-old infielder/outfielder also posted a 1.204 OPS, smacked 41 hits (including 13 doubles) and stole six bases. For the month, Barreto led the PCL in total bases (85) and ranked in the top six in batting average, hits, doubles, home runs, RBI and OPS.
"Franklin really earned the PCL Player of the Month award," Aviators manager Fran Riordan said. "He was a force the entire month, not only pacing our offense but setting the tone for the entire lineup."
A native of Caracas, Venezuela, Barreto started the month by hitting safely in eight of his first nine games. Over that stretch from June 1-10, he went 19-for-35 (.543) with six homers, 17 RBI and 11 runs. He then added an 11-game hitting streak that stretched from June 15-27, during which he batted .370 (20-for-54) with three homers, 12 runs and 14 RBI.
Just how hot was Barreto in June? His 41 hits matched his combined total from April and May, and he raised his average nearly 50 points, from .240 to .296. That certainly caught the eye of the Oakland A's, who promoted Barreto on June 30 when outfielder Stephen Piscotty was placed on the injured list. In his second game with the A's on Tuesday night, Barreto hit a double and scored to help his team to an 8-6 victory over the Minnesota Twins.
In 73 games with the Aviators, Barreto played second base, shortstop and the outfield, and hit .296 with 82 hits, 12 home runs, 24 doubles, five triples, 48 RBI and 65 runs, and he was 13-for-14 in stolen-base attempts.