Barger's Clutch Hit Lifts Canadians Over Hops 
Carver Turns in Quality Start in 4-3 Loss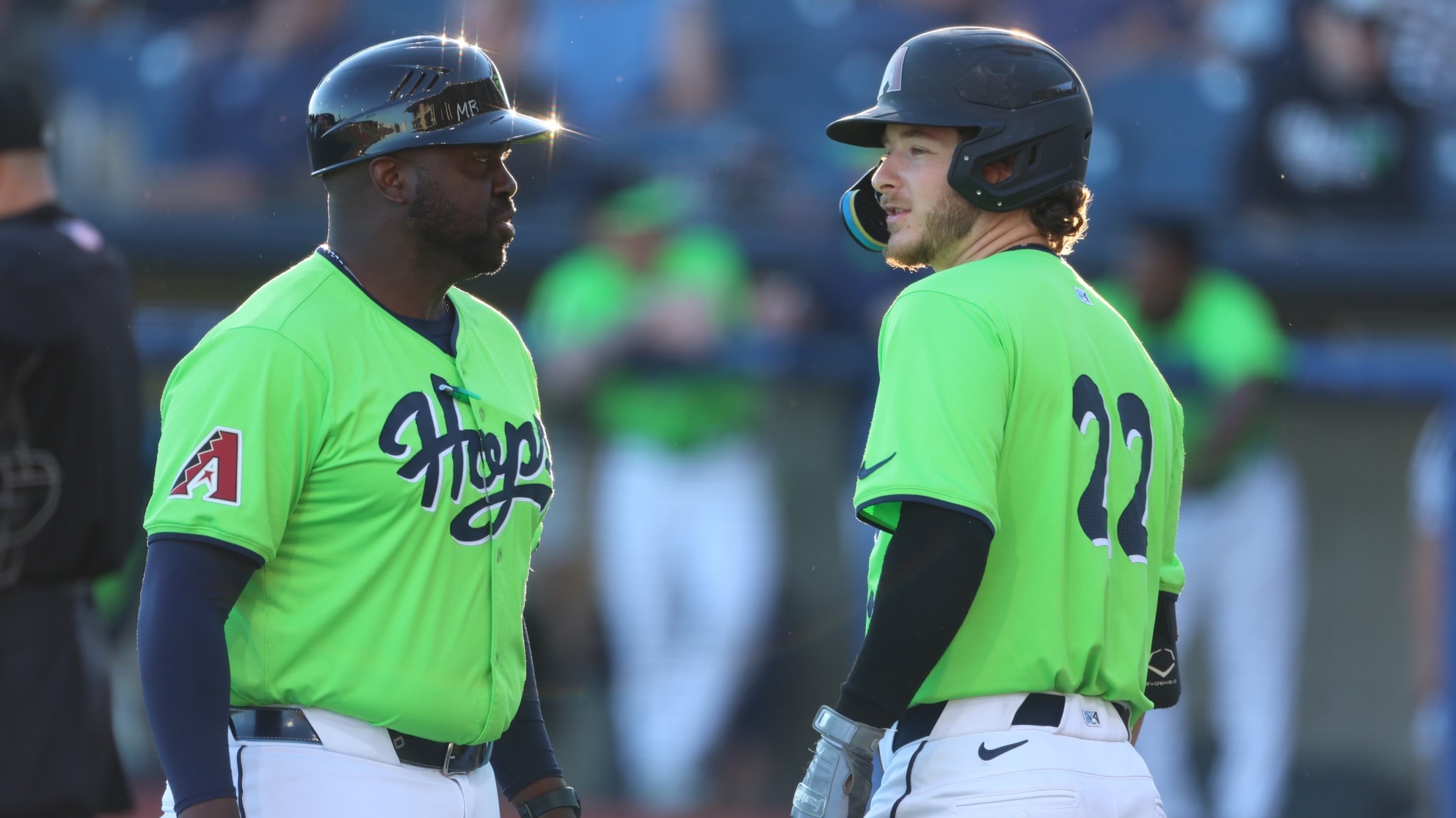 Hillsboro, OR (June 22, 2022) – Another day, another solid outing from Ross Carver. Carver struck out nine and recorded a quality start, as he completed six innings and allowed less than three runs. Addison Barger came through in the clutch for Vancouver, as he extended his hit streak to
Hillsboro, OR (June 22, 2022) – Another day, another solid outing from Ross Carver. Carver struck out nine and recorded a quality start, as he completed six innings and allowed less than three runs. Addison Barger came through in the clutch for Vancouver, as he extended his hit streak to nine-games on a go-ahead RBI single in the ninth inning, giving the Canadians a 4-3 win.
Vancouver got a run in the first and second innings against Carver, with one run being unearned. Davis Schneider hit a lead-off home run halfway up the scoreboard in left field an estimated 440 feet and Andres Sosa drove in a run with a sacrifice fly, after a triple by Garrett Spain.
The first five Hillsboro hitters reached base in the fifth against Chad Dallas. English singled, Muntz walked and Watkins singled, with Ortiz and Tawa both drawing bases loaded walks to bring in a run. Abdeil Mendoza came in out of the Vancouver bullpen, as the Hops were able to get another run across on a wild pitch. Hugo Cardona made an acrobatic catch to end the inning, on a hard-hit ball that was slicing into the corner off the bat of Del Castillo. Hillsboro led 3-2 after the fifth.
Dallas pitched four innings, allowing four hits and three earned runs, while walking three. Mendoza followed, with three solid innings only allowing one hit and no runs.
Damiano Palmegiani hit a home run in his Vancouver debut, after starting the year with Low-A Dunedin where he hit 11 home runs. The blast by Palmegiani tied the game at three.
Carver completed six innings for the fourth time this season, while striking out nine Canadians' hitters and giving up two earned runs.
Vancouver loaded the bases in the ninth against Christian Montes De Oca, when the league hit and RBI leader, Addison Barger, stepped to the plate. Barger hit a blooper off the end of the bat for a base hit into right field, his 46th RBI that gave the Canadians a 4-3 lead. The 1-7 hitters in Vancouver's lineup all had a hit in the game.
The Hops would go down one-two-three in the ninth, as Ryan Boyer recorded the save for Vancouver.
Hillsboro (29-34) and the Vancouver Canadians (29-33) will play game three on Thursday at 7:05, with the pre-game show at 6:50 on Rip City Radio 620 and MiLB.tv.