Behind Gipson-Long, Kernels rout Lugnuts 10-2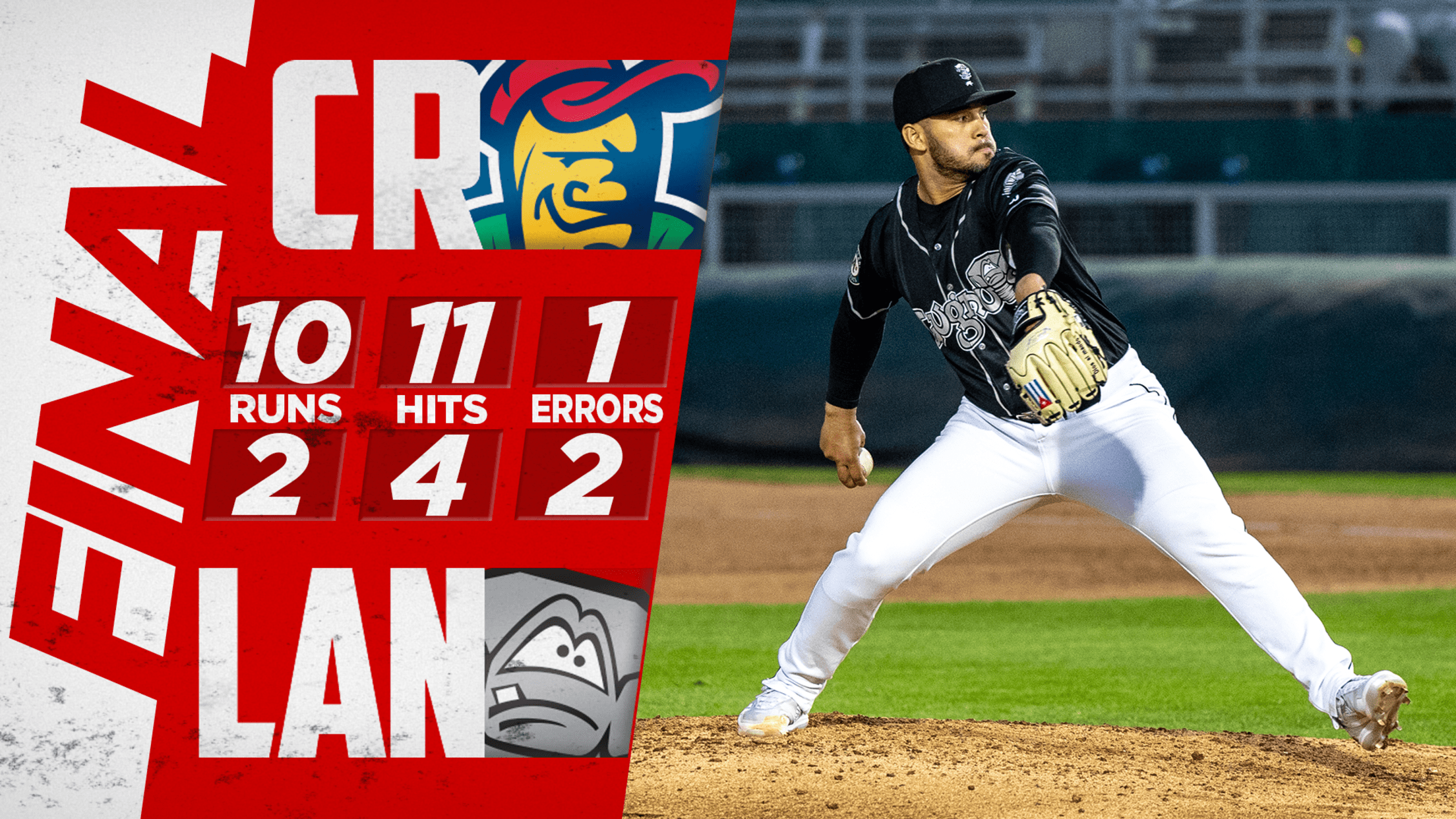 LANSING, Mich. – Sawyer Gipson-Long allowed one run in six innings and the Cedar Rapids Kernels (30-17) romped to a 10-2 win over the Lansing Lugnuts (18-29) on Wednesday night at Jackson® Field™. The Kernels struck out 16 times and were held to four hits by Jeff Criswell and a
LANSING, Mich. – Sawyer Gipson-Long allowed one run in six innings and the Cedar Rapids Kernels (30-17) romped to a 10-2 win over the Lansing Lugnuts (18-29) on Wednesday night at Jackson® Field™.
The Kernels struck out 16 times and were held to four hits by Jeff Criswell and a pair of Lugnuts relievers in a series-opening 6-1 loss on Tuesday, but struck back in the second game of the six-game series.
Alerick Soularie hit a three-run homer in the third inning and Kyler Fedko hit a solo shot in the fifth, as the Kernels tallied eight runs in 4 1/3 innings against Lansing starter Osvaldo Berrios before adding two runs in the sixth against Edward Baram.
Meanwhile, Gipson-Long made sure the Lugnuts offense never got revved up. The right-hander from Mercer didn't allow a hit until a Lawrence Butler infield single in the fifth and didn't allow a run until Austin Beck singled in Drew Swift with two outs in the sixth. Gipson-Long finished with three strikeouts notched and three hits and two walks allowed.
In the eighth inning, Beck plated Swift with a sacrifice fly, closing out the scoring.
Following two scoreless innings from Diego Granado, 6-foot-6 Lugnuts first baseman Patrick McColl pitched the ninth, using seven eephuses to dispatch the top three Kernels hitters in the order via two groundouts and a flyout.
Tonight's highlight: Patrick McColl's eephus.

The slowest, fastest inning you'll ever see. pic.twitter.com/yY5EvHgL73

— Lansing Lugnuts (@LansingLugnuts) June 2, 2022
Lugnuts lefty Mac Lardner (2.79 ERA) gets the ball against Kernels right-hander John Stankiewicz (6.38 ERA) for the third game of the series, a Labatt Blue Thirsty Thursday paying tribute to Keanu Reeves, with $2 domestics and $5 craft beer specials. Gates open at 6 p.m. with first pitch at 7:05 p.m.
For more information or to purchase tickets, visit lansinglugnuts.com or call (517) 485-4500.
# # #