Schwarber, Bruno power I-Cubs' sweep
Duo combines for four homers, nine RBIs in doubleheader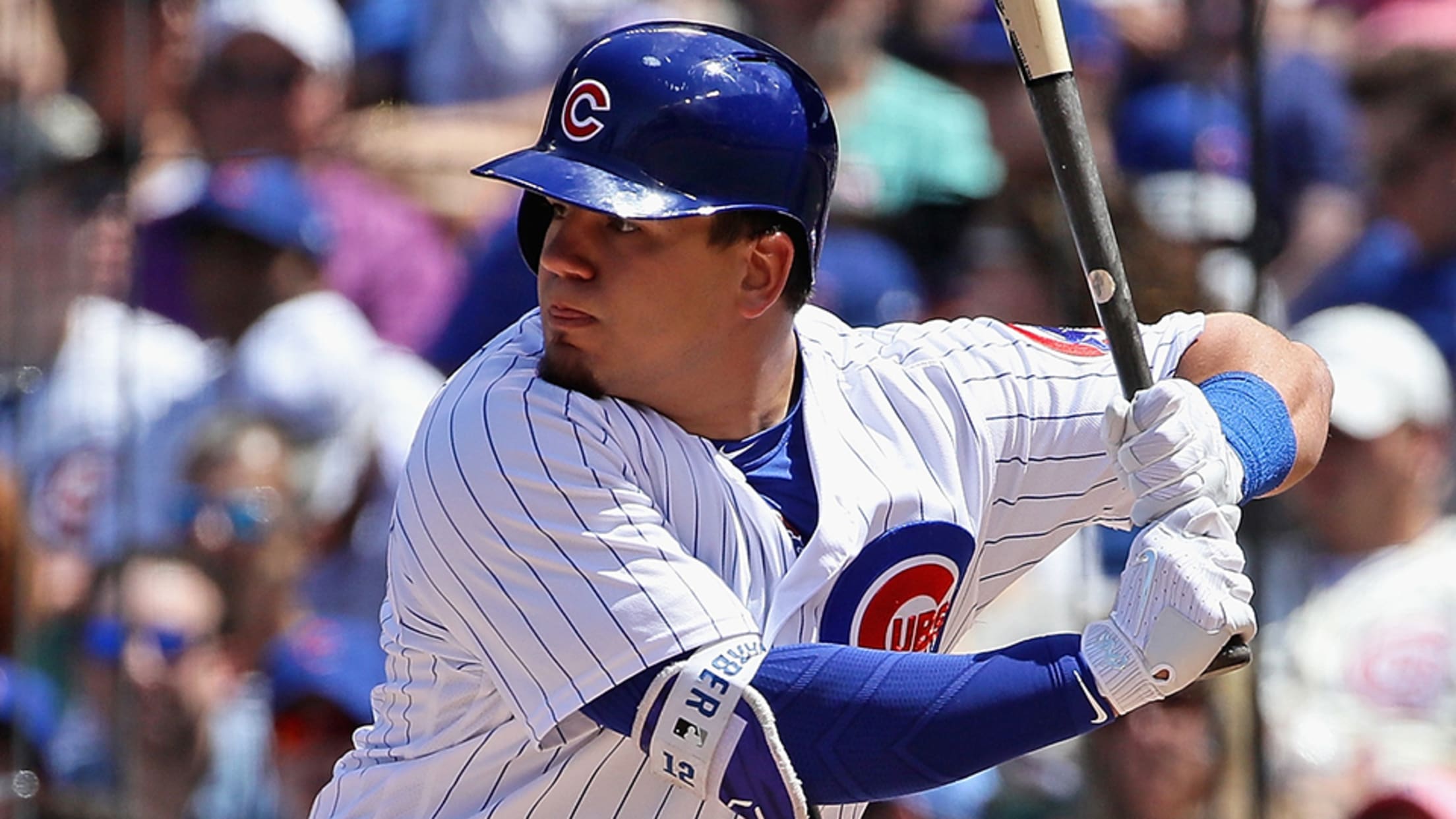 Kyle Schwarber is hitting .440 with four homers and eight RBIs in seven games since joining Iowa. (Jonathan Daniel/Getty Images)
Reassigned by the Cubs to refine his powerful but flawed swing, Kyle Schwarber is tormenting Pacific Coast League pitchers.The 2015 All-Star Futures Game MVP homered twice for the second straight night Saturday as Triple-A Iowa beat Round Rock, 5-2, to complete a sweep of its doubleheader. In the opener, Stephen
Reassigned by the Cubs to refine his powerful but flawed swing, Kyle Schwarber is tormenting Pacific Coast League pitchers.
The 2015 All-Star Futures Game MVP homered twice for the second straight night Saturday as Triple-A Iowa beat Round Rock, 5-2, to complete a sweep of its doubleheader. In the opener, Stephen Bruno went deep twice and collected a career-high six RBIs as the Cubs rolled, 13-4.
Game 1 Gameday box score
Game 2 Gameday box score
In the opener, the resumption of a game suspended on June 25, Bruno belted three-run shots in the fourth and fifth innings off reliever Jaye Chapman. His first homer was a blast to left-center field that scored Chris Dominguez and Schwarber before he sent a line drive over the left field wall that padded Iowa's lead to 8-2.
The 26-year-old infield went 4-for-5 with a pair of singles, while Schwarber was 2-for-2 with a pair of walks.
In the seven-inning nightcap, Schwarber opened the scoring with a two-run, opposite-field homer in the first against Round Rock starter Jimmy Reyes. After getting hit by a pitch in the third, the 2014 first-round pick responded with a solo shot to right with one out in the fifth.
The four-hit day for Schwarber followed Friday night's two-homer outburst and gave him a .440 batting average (11-for-25) with nine strikeouts since he was sent down by Chicago on June 25. The Indiana University product was hitting .171 with 12 homers and 28 RBIs in 64 games for the defending World Series champions.
Michael Peng is a contributor to MiLB.com. Follow him on Twitter @MichaelXPeng.