Early Runs Prove Enough In Sixth Straight Win
Two first inning scores hold up in 2-1 triumph over Hillsboro as part of Fortis BC 'Nooner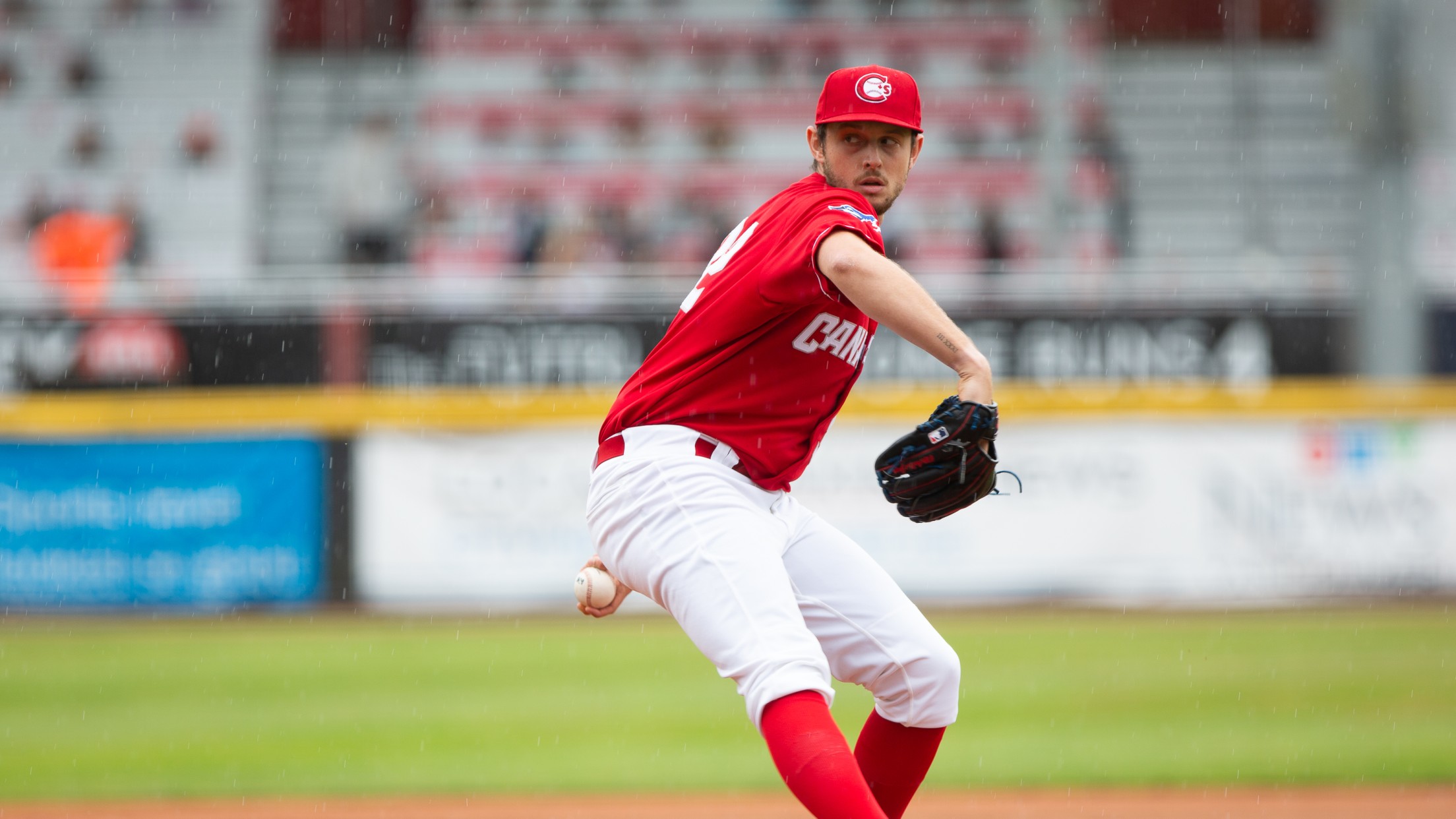 (Mark Steffens - Fotoguy)
VANCOUVER, BC – A pair of runs in the bottom of the first inning proved to be the difference Friday afternoon in a 2-1 Canadians win over the Hillsboro Hops (Diamondbacks) to the delight of a sellout crowd at Nat Bailey Stadium. Vancouver took advantage of some early wildness from
VANCOUVER, BC – A pair of runs in the bottom of the first inning proved to be the difference Friday afternoon in a 2-1 Canadians win over the Hillsboro Hops (Diamondbacks) to the delight of a sellout crowd at Nat Bailey Stadium.
Vancouver took advantage of some early wildness from Hops starter Ross Carver (L, 2-5). The right-hander walked Zach Britton on four pitches, plunked Damiano Palmegiani then threw an errant pickoff toss to first to put runners at second and third with one out. Carver then bobbled a tapper back to the mound off the bat of Miguel Hiraldo and shanked the throw home to allow the first run of the game to score. After a walk to Tyler Keenan, Carver hit Riley Tirotta with a 1-2 pitch to force home what proved to be the decisive run. With two hit batters in the first and another in the second, the C's have now been pegged seven times in the last two games for a league-high 61 hit batsmen this season.
Hillsboro got to newcomer Trenton Wallace for a run on two walks and a bloop single in the top of the second, but Wallace managed to strand runners at the corners with consecutive strikeouts to end the threat. The southpaw – who made his High-A debut today – worked four innings, allowed that one run on two hits, walked five (though was victimized by an especially tight strike zone) and struck out five.
From there the bullpen took over. Sean Wymer (W, 3-0) put up an inning and two-thirds of scoreless relief before Naswell Paulino (H, 2) came on with two aboard and two outs in the sixth and struck out the only batter he'd face in the stanza to strand the tying and go-ahead runs on base. He would go two and a third to bridge the gap for Jol Concepcion (S, 5), whose scoreless ninth featured a lead-off hit by pitch then a sac bunt but finished with consecutive outs against two Top 30 Diamondbacks prospects in Ryan Bliss and AJ Vukovich to secure a 2-1 victory.
Vancouver managed all of three singles on the afternoon but still found a way to win their sixth consecutive game, a new season high. They are a league-best 12-6, have improved to 42-39 overall and are three games over .500 for the first time since they were 9-6 on April 27. After losing nine of their first 13 against the Hops, they're 8-1 in their last nine games opposite their former landlords from a season ago. They've won their second consecutive series against the Baby Snakes.
Southpaw Jimmy Robbins gets the call for the C's tomorrow night at 7:05 p.m. as Vancouver aims for their seventh consecutive triumph. Hillsboro has yet to name their starter. Coverage can be found on CanadiansBaseball.com, MiLB.TV and Sportsnet 650.