Records tumble in 18-inning EL marathon
Koshansky strikes out seven times; Joseph hits walk-off blast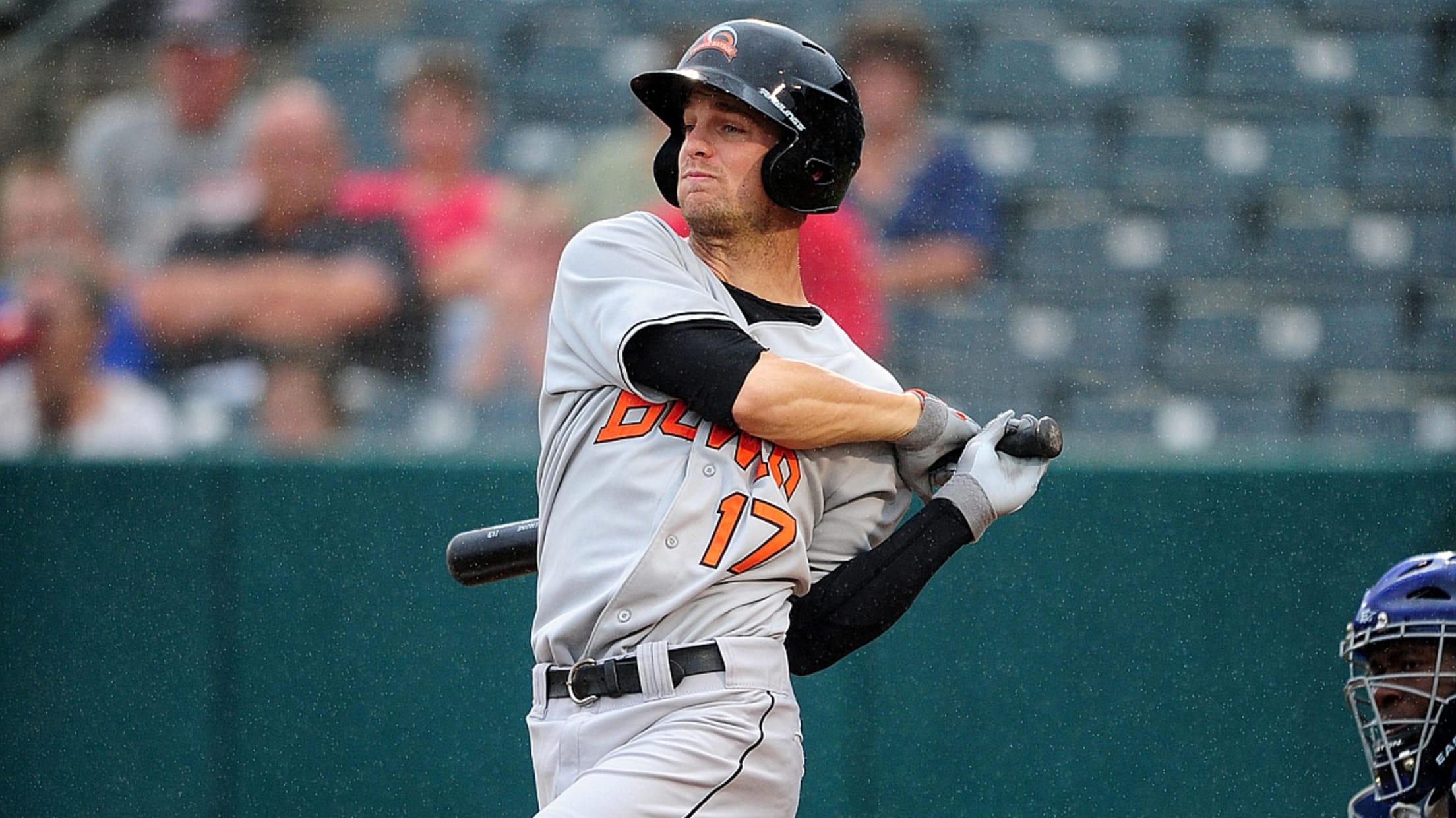 Caleb Joseph is 5-for-14 with two homers and six RBIs in his last three games. (Kevin Pataky/MiLB.com)
At 5 hours, 27 minutes, it was the longest game in the history of the Eastern League. And it must have felt every bit that long for Richmond Flying Squirrels first baseman Joe Koshansky. Koshansky went 0-for-8 and struck out seven times before Caleb Joseph led off the bottom of
At 5 hours, 27 minutes, it was the longest game in the history of the Eastern League. And it must have felt every bit that long for Richmond Flying Squirrels first baseman Joe Koshansky.
Koshansky went 0-for-8 and struck out seven times before Caleb Joseph led off the bottom of the 18th inning with a home run early Sunday morning to give the Baysox a 3-2 victory over the Flying Squirrels.
A postseason All-Star at three Minor League levels and a veteran of 35 Major League games, Koshansky put the ball in play only once. He grounded out to third base in the sixth inning after taking called third strikes to end the first and third.
The 28-year-old Louisiana native also struck out in the eighth, 11th, 13th, 16th and 18th.
Koshansky had plenty of company as 11 pitchers combined for 35 strikeouts. Six Baysox registered 24 punchouts, with Timothy Bascom (2-1) fanning seven over 3 2/3 hitless innings.
"You just try and match what they [Richmond] are doing," said Bascom, who also got the win on Friday. "They are trying to throw a shutout and we just have to try and do the same. I was getting a little tired, but I got some adrenaline there at the end and that carried me through.
"They might have been getting a little restless and trying to do too much and I just tried to capitalize on what they were doing."
Richmond was two outs away from avoiding extra innings after carrying a 2-1 lead into the ninth. But Carlos Rojas drew a leadoff walk and was sacrificed to second by pinch-hitter Steven Lerud. Xavier Avery reached on an infield hit and stole second before Rojas scored on Greg Miclat's ground ball to third base.
Bowie threatened in the 15th after Miclat led off with a double and moved up on a sacrifice by Jeff Fiorentino. But David Quinowski retired Robbie Widlansky on a groundout, intentionally walked Joseph, struck out Ronnie Welty and got Pedro Florimon Jr. to fly out to right field.
Joseph made the most of his next chance, depositing a 3-1 pitch from Quinowski (1-1) over the left-field fence for his third homer of the season and second in as many games.
"I've never had a walk-off before, so it was pretty cool," Joseph said. "There's nothing like rounding third and seeing your teammates up there happy and excited. It's one thing to hit a walk-off in the ninth or 10th, but to be in the 18th -- deep down everybody was just so excited, so it was a great win for our team."
The longest previous game in Bowie history was a 9-7, 16-inning loss to New Britain on May 8, 2006 that took 5 hours, 2 minutes.
Daren Smith is an editor for MLB.com.