Five Minor League pitchers suspended
Royals' Eckert, Jays' Jimenez, Paulino, Concepcion banned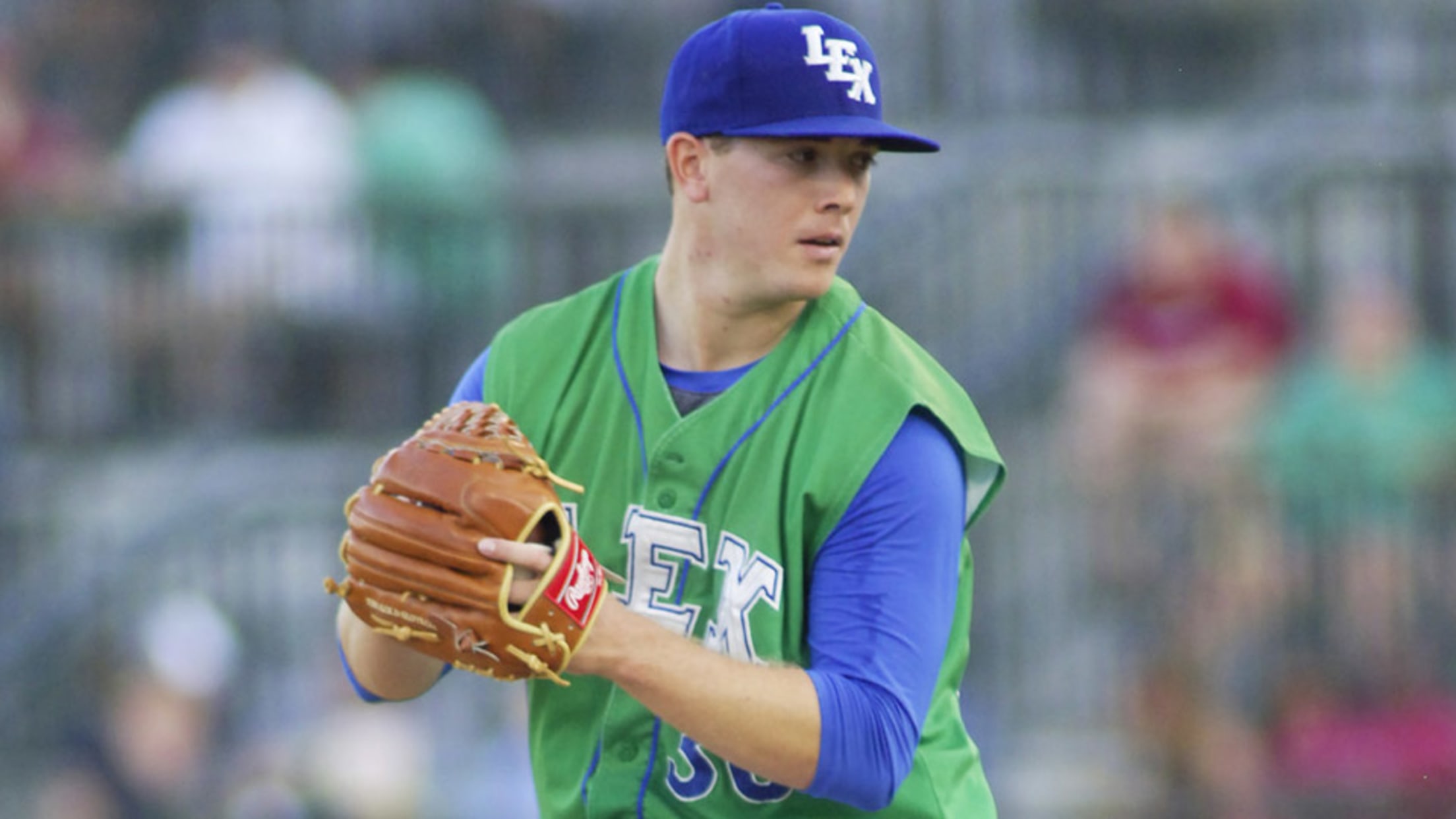 Travis Eckert wetn 6-9 in 28 games with Lexington this season. (Lianna Holub/MiLB.com)
NEW YORK -- Five Minor Leaguers were suspended by the Office of the Commissioner of Baseball on Tuesday for violating the Minor League Drug Prevention and Treatment Program.Free agent left-hander Kevin Duchene was suspended 100 games, while Royals right-hander Travis Eckert received a 50-game ban. Three Blue Jays prospects also
NEW YORK -- Five Minor Leaguers were suspended by the Office of the Commissioner of Baseball on Tuesday for violating the Minor League Drug Prevention and Treatment Program.
Free agent left-hander Kevin Duchene was suspended 100 games, while Royals right-hander Travis Eckert received a 50-game ban. Three Blue Jays prospects also were sanctioned, including righty Juan Jimenez and lefty Naswell Paulino -- both of whom were handed 72-game suspensions -- and righty Jol Concepcion, who will serve a 60-game suspension. All suspensions are without pay.
Selected by the A's in the fifth round of the 2015 Draft out of the University of Illinois, Duchene has a 4.12 ERA and 38 strikeouts against 25 walks over 54 2/3 innings in Rookie and Class A Short Season ball. The 23-year-old's Duchene's got a 100-game ban because he tested positive for a drug of abuse for the third time. The supension will begin when he signs with a Major League organization.
Eckert had the second positive test for a drug of abuse in his two-season career. The 2016 seventh-round pick posted a 5.65 ERA with 85 punchouts and 46 walks over 124 1/3 innings with Class A Lexington this season.
Jimenez and Paulino both tested positively for Boldenone, a performance-enhancing substance in violation of the program. Both pitchers completed their first professional seasons in the Rookie-level Dominican Summer League, with Jimenez notching a 5.40 ERA over 16 2/3 innings as a reliever and Paulino compiling a 2.26 ERA in 13 starts.
Concepcion also tested positively for Boldenone following his first pro season. The 19-year-old had a 2.86 ERA, 46 strikeouts and 31 walks over 50 1/3 innings in the DSL and GCL.
The Commisioner's Office has suspended 83 players this year for violations of the Minor League Drug Prevention and Treatment Program.