Freeman's Double Caps Ninth Inning Rally in Batavia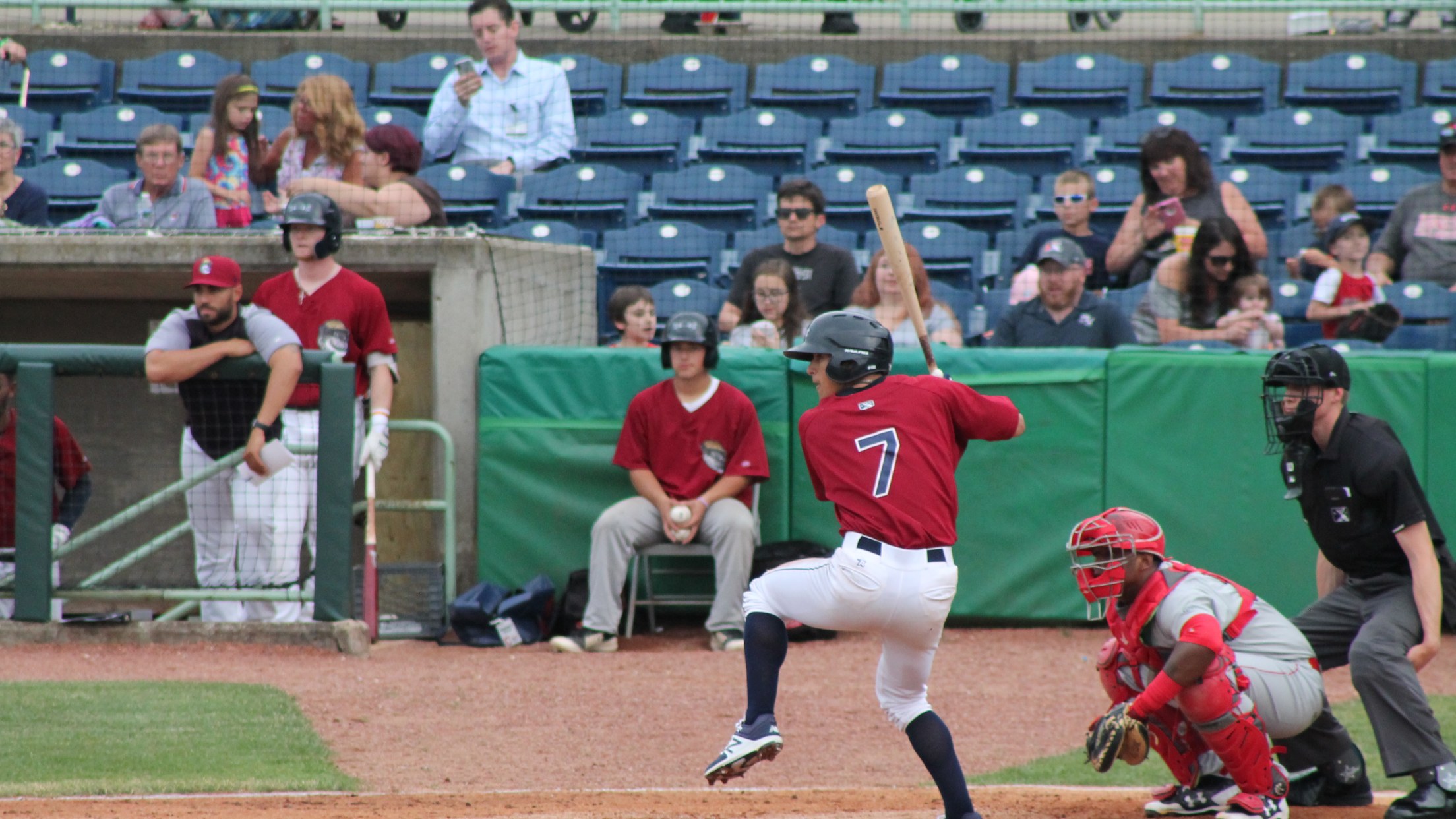 (Batavia, NY)-With the Mahoning Valley Scrappers down to their final out in the ninth inning, the Scrappers rallied to put two runners on base before Tyler Freeman doubled to left to drive in the tying and eventual game winning run. The Scrappers topped the Batavia Muckdogs 5-4 to take the
(Batavia, NY)-With the Mahoning Valley Scrappers down to their final out in the ninth inning, the Scrappers rallied to put two runners on base before Tyler Freeman doubled to left to drive in the tying and eventual game winning run. The Scrappers topped the Batavia Muckdogs 5-4 to take the first game of a three game series.
After falling behind 2-0 in the first, the Scrappers would cut into the deficit in the top of the second inning. Hosea Nelson led off the inning with a solo homerun, his fourth of the season.
Mahoning Valley would take their first lead of the game in the top of the third inning. Henry Pujols was hit by a pitch to start the inning. Ronny Dominguez and Jose Fermin followed with singles to load the bases. Freeman would tie the game with a sac fly to center. Mitch Reeves followed with another sac for the lead.
Batavia would score two in the bottom of the seventh to take a 4-3 lead. With two outs in the ninth, Dominguez singled to keep the game alive. Fermin would then reach on a catcher's interference. Both runners would steal on the first pitch to Freeman to put the tying run at third and go ahead run at second. On an 0-1 count, Freeman doubled to left for the eventual game winning hit.
Luis Oviedo started and took a no decision in 5.0 innings of work. He allowed 2 earned runs on 5 hits. Oviedo walked 1 and struck out 7. Manuel Alvarez (1-0) earned the win in 2.0 innings of relief. He did not allow a hit or a walk and struck out 4.

The Scrappers (20-12) will go for their ninth series win of the season on Saturday night in Batavia. Cameron Mingo gets the start. First pitch is set for 7:05. The Scrappers return home on July 24th to host the Brooklyn Cyclones. Get your tickets now at mvscrappers.com or by calling 330-505-0000 or visiting the Chevy All-Stars box office at Eastwood Field.