Hops Lose First Extra-Inning Game of 2022
Carver Throws Gem in 3-2 Loss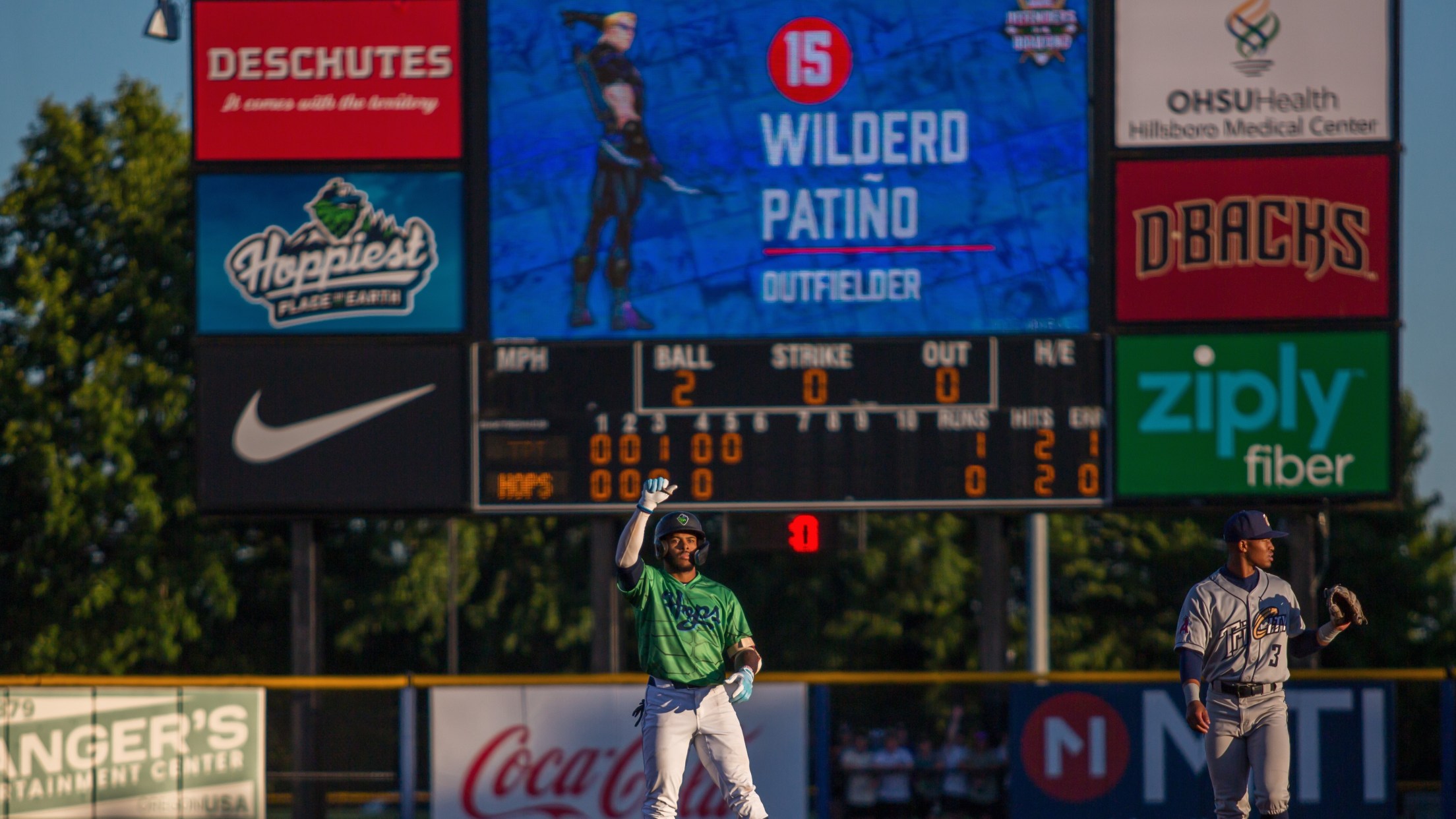 Hillsboro, OR (July 23, 2022) – Landon Marceaux made his third start of the season against Hillsboro and for the third time in as many tries, he had a quality start. Ross Carver faced Tri-City for the fourth time this season, a team he had struggled against this year, but
Hillsboro, OR (July 23, 2022) – Landon Marceaux made his third start of the season against Hillsboro and for the third time in as many tries, he had a quality start. Ross Carver faced Tri-City for the fourth time this season, a team he had struggled against this year, but turned in a brilliant outing, lasting seven innings and tying his career high with 10 strikeouts. Mike Wilson had two extra-base hits for the Dust Devils in their 3-2 win.
Both pitchers breezed through the first two innings, with the first run of the game coming in the third inning. Tri-City left fielder, Mike Wilson, hit one of the longest home runs of the season at Ron Tonkin Field, an estimated 455 feet for his first homer of 2022. Wilson hit a line drive double off the batter's eye in his next at-bat, just missing a home run. Wilson reached base three times in the game.
Jordan Lawlar doubled for the second consecutive game, leading off the sixth inning against Marceaux. Vukovich followed with a single to move him to third and Caleb Roberts drove him in on a fielder's choice, making it 2-1 Hillsboro.
Marceaux had his third quality start against Hillsboro, as he once again pitched six innings without allowing more than three runs.
The former Oregon State Beaver, Nathan Burns, was the first Dust Devil out of the bullpen. Burns struck out two in a clean seventh inning.
Ross Carver struck out 10 for the third time of the campaign, while throwing a season-high 98 pitches. Carver only allowed one run over his seven innings of work.
2019 and 2021 Hop, Conor Grammes, made his season debut after recovering from Tommy John surgery. Despite two strikeouts by Grammes, a single and two wild pitches brought in a run to tie the game at 2-2.
The game would go to extra innings, where Hillsboro had been a perfect 6-0. Tri-City scored the designated runner in the tenth, after a sacrifice bunt and error. Although not an earned run, it was the first run allowed by Hillsboro in extra innings. Hops' pitching still has not allowed a base hit in extra frames this season.
The Tri-City bullpen retired 12 of the 13 final Hillsboro batters, with Lawlar grounding out to end the game.
After homering in his first at-bat yesterday, Wilderd Patino had his first High-A double and stolen base on Saturday.
Hillsboro (38-49) and Tri City (38-48) will play the series finale on Sunday. First pitch is at 1:05, with the pre-game show at 12:50 on Rip City Radio 620, MiLB.tv and Portland's CW.