Loons slip past Lugnuts, 4-2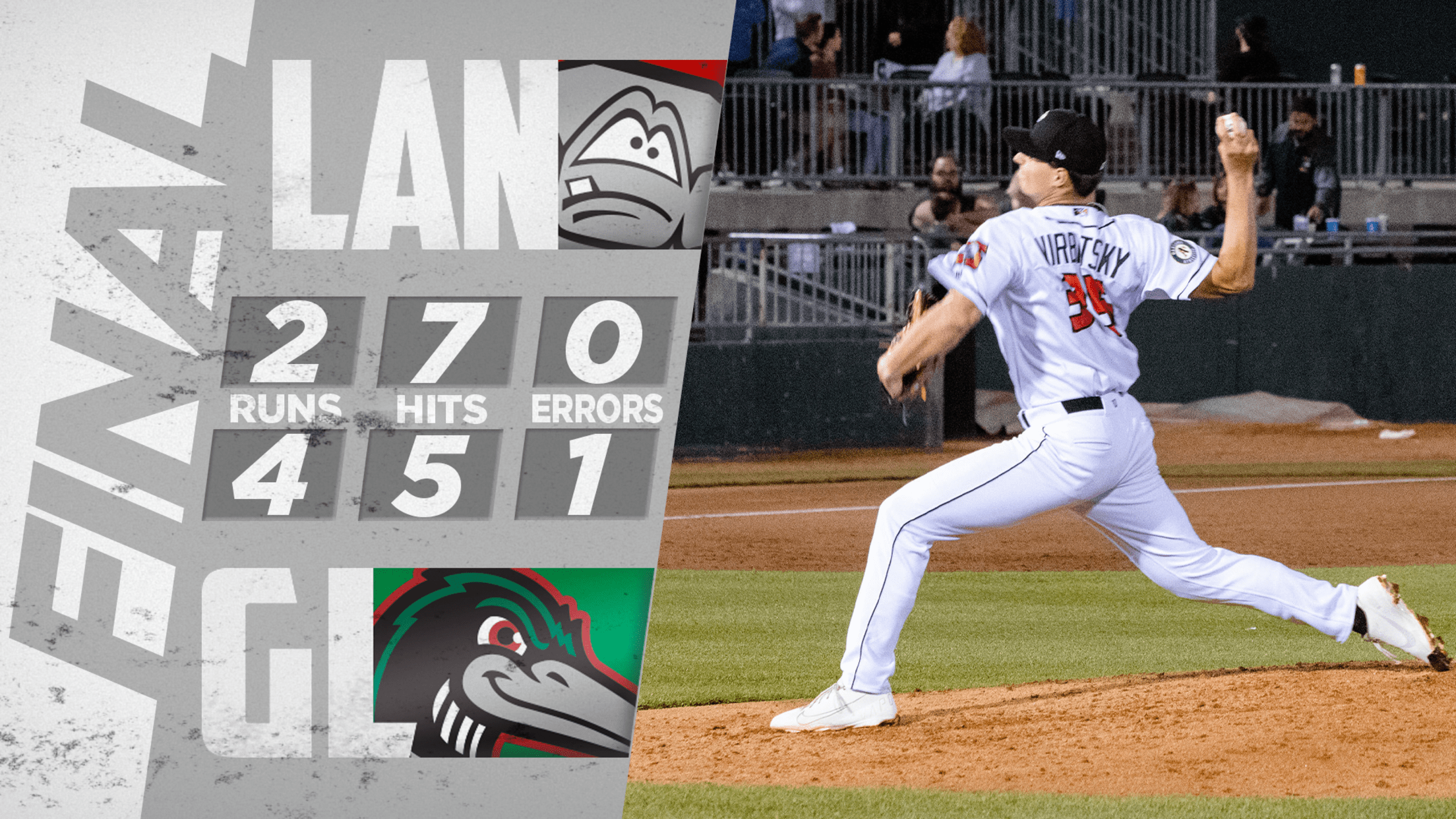 MIDLAND, Mich. – Tyler Soderstrom's 20th home run of the year was a tie-breaking shot in the top of the sixth inning – but José Ramos answered with a two-run go-ahead homer in the bottom of the sixth, and the Great Lakes Loons (17-11, 57-37) doubled up the Lansing Lugnuts
MIDLAND, Mich. – Tyler Soderstrom's 20th home run of the year was a tie-breaking shot in the top of the sixth inning – but José Ramos answered with a two-run go-ahead homer in the bottom of the sixth, and the Great Lakes Loons (17-11, 57-37) doubled up the Lansing Lugnuts (11-17, 36-58), 4-2, on Friday night at Dow Diamond.
The Loons have defeated the Lugnuts in three straight games after losing the first game of the series.
Starter Kyle Virbitsky made his Lugnuts debut with five strong innings, striking out six while allowing only three hits, including an Imanol Vargas solo home run in the second inning.
Alexander Campos tied the score at 1-1 with an RBI double in the fifth inning, setting the stage for Soderstrom to launch the Lugnuts into a 2-1 lead with a monstrous home run to right-center one inning later.
But reliever Kumar Nambiar opened the Loons' half of the sixth inning by hitting Jorbit Vivas. After a strikeout of Alex De Jesus, Ramos drilled a home run to right field for a 3-2 Great Lakes lead. Vargas then followed with his second home run of the game, closing out the scoring.
Shohei Tomioka relieved Nambiar following Vargas's second roundtripper and turned in 1 2/3 perfect innings with one strikeout. Angello Infante then pitched a perfect eighth, striking out one.
In the loss, both Campos and Kevin Richards finished with two of Lansing's seven hits.
Lefty Jack Owen (3.33 ERA) gets the ball on Saturday at 7:05 p.m., taking on Loons right-hander Carlos Duran (2.84 ERA) in the fifth game of the series.
Following the conclusion of the series on Sunday, the Lugnuts return home August 2-7 to welcome in the West Michigan Whitecaps. For more information and to purchase tickets, visit lansinglugnuts.com or call (517) 485-4500.
# # #