Machin Makes it in Oakland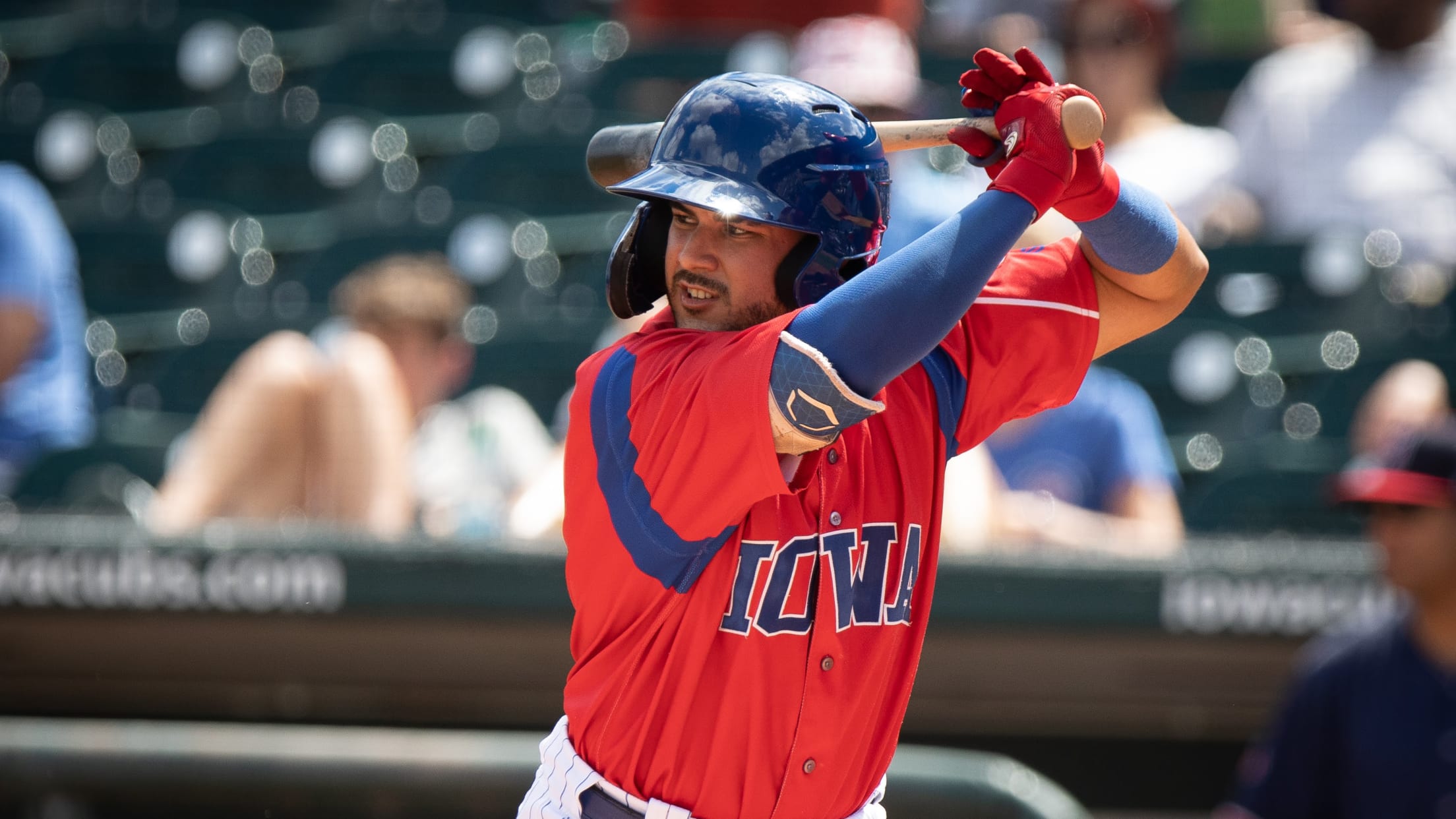 The last time we saw Vimael Machin was in the 2019 PCL Semi-Finals. Now, nearly one year later, the infielder has found a big league home in Oakland. The postseason wasn't the first time Machin had suited up for Iowa. His Triple-A debut came in 2016 as he moved from
The last time we saw Vimael Machin was in the 2019 PCL Semi-Finals. Now, nearly one year later, the infielder has found a big league home in Oakland.
The postseason wasn't the first time Machin had suited up for Iowa. His Triple-A debut came in 2016 as he moved from A-ball to Iowa to fill a hole in the roster. The then-22-year-old took the challenge head-on and went 5-for-18 with seven walks in 14 games for the I-Cubs.
Three years later, Machin got another crack at Triple-A competition. For the bulk of 2019, Machin crushed Southern League competition, batting .294 (124-for-422) with 26 doubles, six home runs, 61 RBI, and 63 walks compared to 57 strikeouts. His production translated to Triple-A as Machin hit .320 (8-for-25) with six walks in through 12 games over two stints with Iowa. He then went on to lead the team with a .342 average (8-for-23) with two home runs in the PCL Semi-Finals — Iowa's first postseason trip since 2008.
Machin's breakout year didn't go unnoticed and the Oakland A's took a chance by selecting him in the Rule 5 Draft. In his first Spring Training with Oakland, Machin batted .323 (10-for-31) prior to the COVID-19 shutdown.
The 26-year-old remained with the club and secured an Opening Day roster spot, debuting in the third game of the season as the designated hitter against the Angels. Since, he has primarily played off the bench for the A's, collecting just a smattering of at-bats. He tabbed his first major league hit on Aug. 15 as the designated hitter with a third-inning single off San Francisco's Kevin Gausman.
Machin was originally selected by the Cubs in the 10th round of the 2015 Draft out of Virginia Commonwealth University. He has a career .265 average (402-for-1516) through 451 minor league games in the Cubs system.