Mets mangle Tortugas in series opener, 4-0
Petty matches career-high, Holt sets new career-best in strikeouts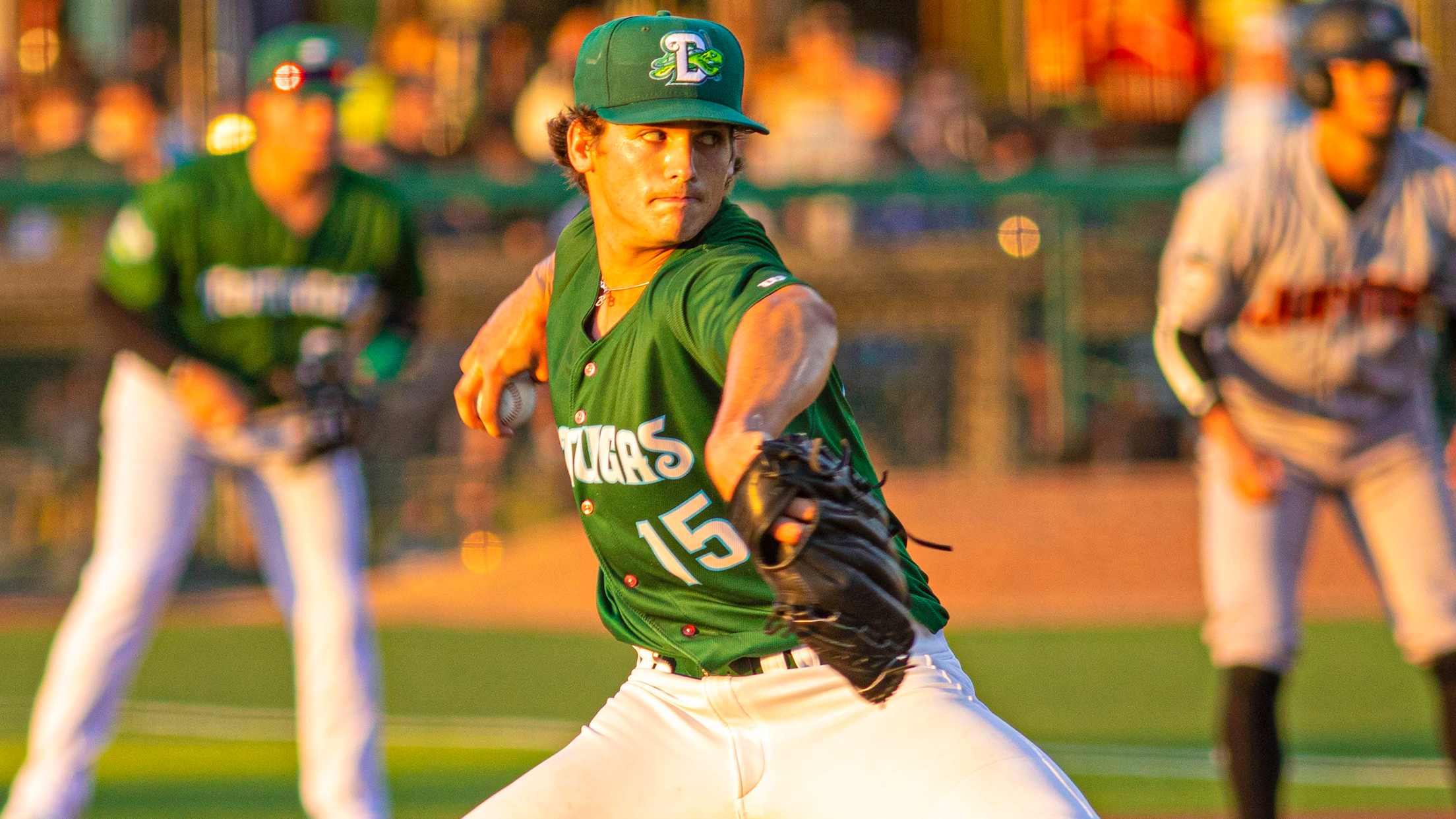 RHP Chase Petty matched a career-best with six strikeouts over four innings, but the St. Lucie Mets blanked the Daytona Tortugas, 4-0, in front of 2,475 fans at Jackie Robinson Ballpark on Monday night. (Aldrin Capulong)
DAYTONA BEACH, Fla. — RHP Chase Petty matched a career-best in strikeouts, while RHP Owen Holt set a new career-high in the same category. However, St. Lucie posted crooked numbers in the fourth and ninth, as the Mets shut out the Daytona Tortugas, 4-0, in front of 2,475 fans at
DAYTONA BEACH, Fla. — RHP Chase Petty matched a career-best in strikeouts, while RHP Owen Holt set a new career-high in the same category. However, St. Lucie posted crooked numbers in the fourth and ninth, as the Mets shut out the Daytona Tortugas, 4-0, in front of 2,475 fans at Jackie Robinson Ballpark on Monday night.
Scoreless through three innings, St. Lucie (5-5, 45-30) jumped ahead in the top of the fourth. 3B William Lugo (0-4, R, BB, 2 SO) walked to start the inning and advanced to third when SS Junior Tilien (1-3, R, 2B, BB, SO) doubled into left-center field.
After a strikeout, 2B Justin Guerrera (1-3, RBI, BB, SO) poked a single into center to score Lugo and give the Mets a 1-0 advantage. 1B Jack-Thomas Wold (2-4, RBI, 2 SO) promptly powered an RBI single of his own into right, stretching St. Lucie's lead to 2-0.
In the ninth, the Mets put their final touches on a victory. Following a one-out single to left from DH Raúl Beracierta (1-4, R, 3 SO), C Fernando Villalobos (2-3, R, HR, 2 RBI, BB) launched a drive into the auxiliary parking lot beyond the right-field wall. The 20-year-old's second home run of the season doubled St. Lucie's edge to 4-0.
Daytona (3-7, 32-43) advanced a runner to third in four separate innings but could not bring them home.
3B Michel Triana (0-2, 2 BB, SO) walked in the second, moved to second on a wild pitch, and took third on a ground out before a strikeout ended the inning. The Tortugas put their first two hitters aboard on a walk and an error in the third, but a double play and a strikeout quelled the threat.
DH Austin Callahan (1-4) started Daytona's fifth with a single and moved over to third on a balk and a wild pitch, but a strikeout kept him stranded. In the eighth, DH Michael Trautwein (1-2, BB, SO) started the frame with a single and SS Ilvin Fernández (0-2, BB, SO) walked before a punchout and a pair of flyouts ended the attack.
Despite matching a career-best with six strikeouts, Petty (4.0 IP, 4 H, 2 R, 2 ER, 2 BB, 6 SO) was saddled with his third defeat of the year for Daytona. Holt (3.0 IP, 2 H, 2 R, 2 ER, 3 BB, 6 SO) tallied a career-high with six whiffs of his own out of the bullpen.
RHP Tony Dibrell (1.2 IP, BB, 3 SO) was removed due to pitch count in the second inning in a minor league rehab start for the Mets, taking a no-decision. RHP Jeffrey Colón (5.1 IP, 2 H, BB, 8 SO) punched a career-best eight over 5.1 innings of relief to earn his first win of the year. RHP Trey McLoughlin (2.0 IP, H, 2 BB, 2 SO) recorded the game's final six outs to collect his first career save.
Following the league-wide off day on Tuesday, fans are advised to come hungry when the homestand continues for the Tortugas with a Belly Buster Wednesday presented by Marco's Pizza. A long-standing fan favorite, starting at just $14, patrons will receive a bracelet and may indulge in all-you-care-to-eat hot dogs, hamburgers, pizza, and popcorn at concession stands all evening long.
RHP Javi Rivera (2-3, 2.68) is expected to take the hill for Daytona, as they look to return to the win column. St. Lucie is scheduled to counter with LHP Javier Atencio (2-0, 2.20) — New York's No. 23 prospect per Baseball America. Gates open at 6 p.m. Coverage on the Tortugas Radio Network will begin on the MiLB First Pitch app and www.daytonatortugas.com at 6:50 p.m. leading up to the 7:05 p.m. first pitch from Jackie Robinson Ballpark.
Season tickets, multi-game plans, group packages, and single-game tickets are currently available and can be purchased online at www.daytonatortugas.com or by calling the Tortugas' Ticket Office at (386) 257-3172.
ABOUT THE DAYTONA TORTUGAS
The Daytona Tortugas are the Single-A Affiliate of the Cincinnati Reds and a member of Minor League Baseball's Florida State League. The Tortugas play at Jackie Robinson Ballpark in downtown Daytona Beach, Fla. Jackie Robinson Ballpark also plays host to Bethune-Cookman University, the Jackie Robinson Ballpark Museum, and many community events and initiatives of all sizes throughout the year.