Negret's Two Blast Night Not Enough to Beat Augusta
Fireflies designated hitter has second two-homer game of the season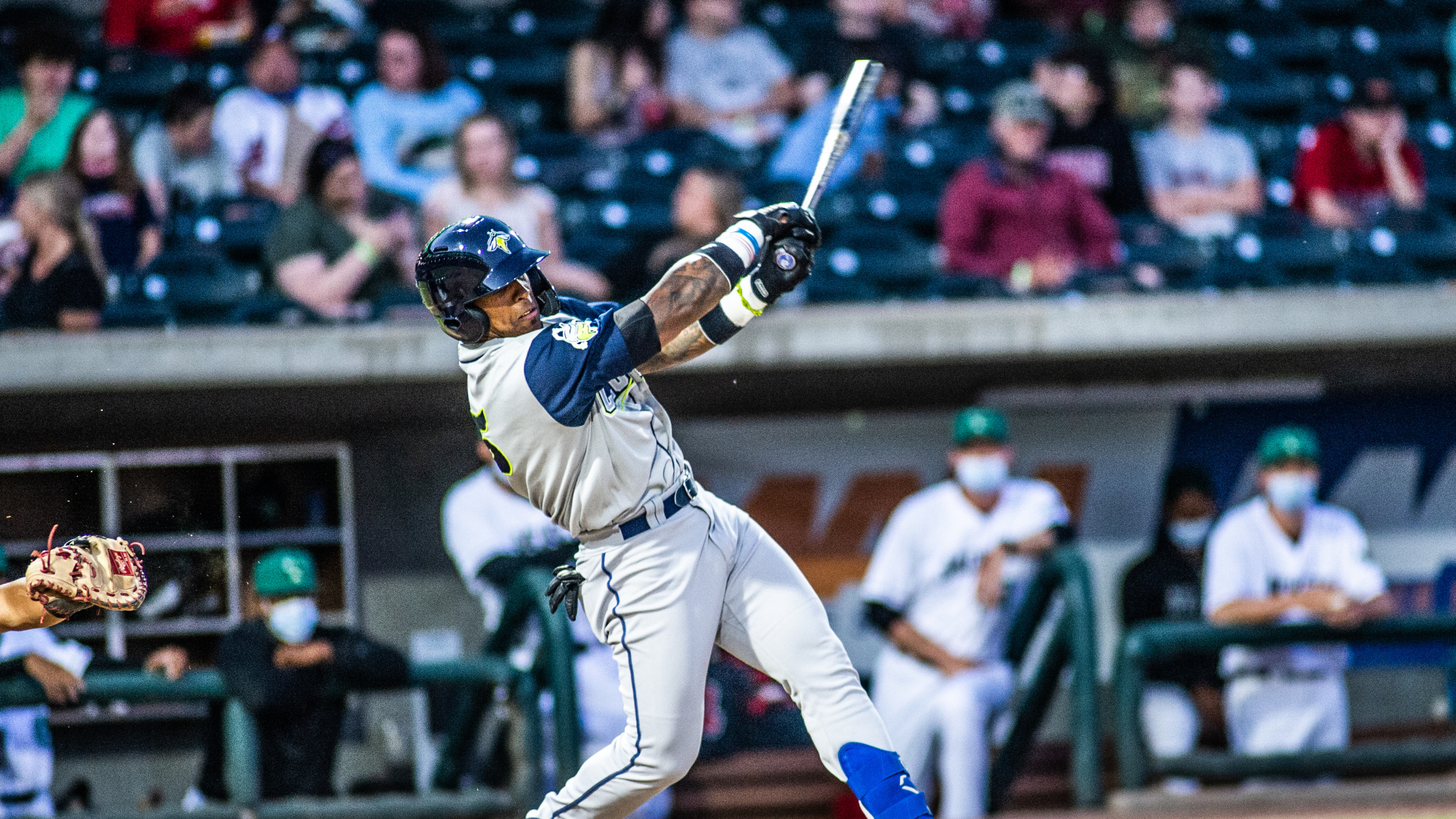 COLUMBIA, S.C. – The Fireflies launched three homers and scored eight runs, but it wasn't enough to beat the GreenJackets, who won a 9-8 tilt between the two teams Friday evening at SRP Park. Columbia (26-22) left a season-high 16 runners on the basepaths and were 3-for-21 with runners in
COLUMBIA, S.C. – The Fireflies launched three homers and scored eight runs, but it wasn't enough to beat the GreenJackets, who won a 9-8 tilt between the two teams Friday evening at SRP Park.
Columbia (26-22) left a season-high 16 runners on the basepaths and were 3-for-21 with runners in scoring position in the loss. Augusta (23-28), on the other hand, hit 5-for-13 with runners in scoring position, including Willie Carter's double off reliever Zack Phillips (BS, 1; L, 0-1) off the right field wall in the bottom of the eighth to score Cade Bunnell, which proved to be the game-winning run.
Juan Carlos Negret and Kale Emshoff knocked back-to-back jacks in the 6th inning to plate three runs and put Columbia in front 6-4. It marked the first time two Fireflies hit back-to-back homeruns since Ronny Mauricio and Brian Sharp did so August 9, 2019 vs the Greenville Drive. Negret's night wasn't over there. The designated hitter hit his team-leading 10th homer of the season in the seventh, a two-run blast that put Columbia back in front 8-6. It's the second two-homer game of the season for Negret, who also knocked a pair against the Charleston RiverDogs May 12.
That lead too was not meant to be, as both teams traded runs in the sixth and the seventh. The scoring started early in the game, when Felix Familia drew a bases loaded walk in the first to score Maikel Garcia. In the Fourth, Darryl Collins pushed a ball up the middle to plate Garcia a second time to give the Fireflies a 2-1 lead before Augusta tacked three on starter Anderson Paulino.
Garcia ended up stealing five bases during the game. The shortstop reached base four times, and had at least one stolen base each time he was on the base paths. He still trails Tyler Tolbert, who leads the team with 25 stolen bases.
All-in-all, Paulino surrendered four runs in as many innings, which matched the total that the rotation had given up in the last five games (dating back to June 26). In the Fireflies starters' previous 20.1 innings they had recorded a 1.77 ERA.
Columbia will try to take the series lead Saturday when they face the GreenJackets at SRP Park at 6:35 pm. LHP Rylan Kaufman (1-2, 5.17 ERA) takes the hill for Columbia and Augusta will use righty Joey Estes (0-3, 2.85 ERA).
The Fireflies will return home July 6 to start a six-game set with the division-leading Charleston RiverDogs. Tuesday's game will mark another Miller Lite $2 Tuesday where all hot dogs, popcorn, fountain sodas and 12 oz cans of Miller Lite will be just $2.