If you list it, they will come to Pensacola
Blue Wahoos earn Promo of the Month for Airbnb listing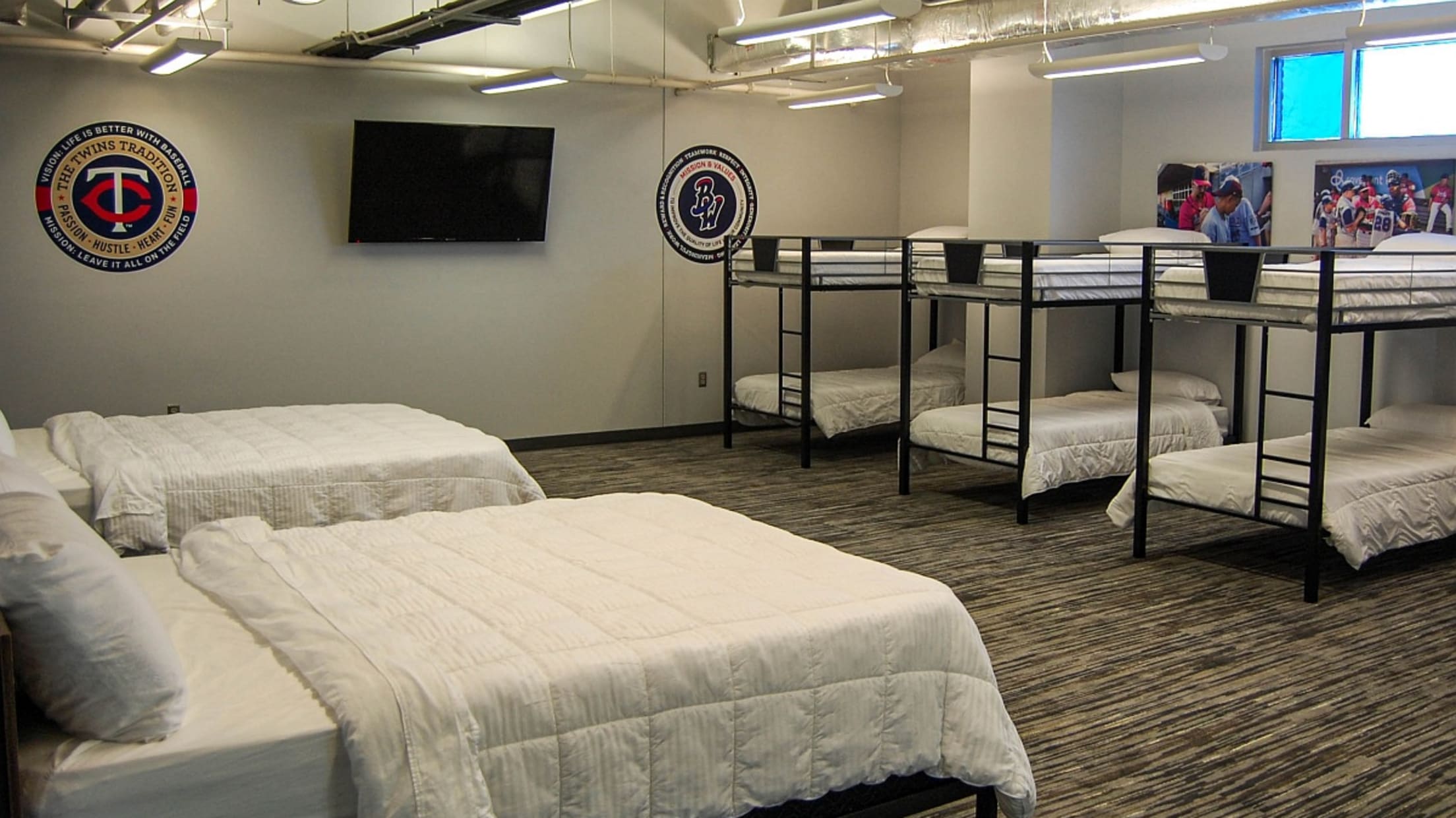 The Blue Wahoos offered beds for up to 10 people in their Airbnb listing. (Daniel Venn)
It's a common activity for people everywhere: finding a home online and imagining what life would be like living at someone else's place. These days, through rental services like Airbnb, you can spend a night at some of those beautiful and awe-inspiring dwellings, trading in the traditional hotel experience for
It's a common activity for people everywhere: finding a home online and imagining what life would be like living at someone else's place. These days, through rental services like Airbnb, you can spend a night at some of those beautiful and awe-inspiring dwellings, trading in the traditional hotel experience for something a little homier while on vacation. Cozy cabins, upscale condos and beachfront properties are just some of the many options you can find on Airbnb's website.
If you are looking for a getaway in the Pensacola area, however, you'll want to bypass all of them for what may be the most unique rental around: Blue Wahoos Stadium, home of the Double-A Southern League's Pensacola Blue Wahoos.
"We compare it to staying at Cinderella's Castle," said Blue Wahoos President Jonathan Griffith. "We ran with the idea from there and figured out what kinds of experiences we can do. We can do walk-up music when each person comes up to the plate in batting practice, we can put videos on the video board and we can even do fireworks for them."
For their efforts in finding a unique way to provide entertainment, generate revenue and gain media coverage, the Blue Wahoos were named the winners of Minor League Baseball's May Promotion of the Month.
The Blue Wahoos have been busy creating a wide variety of promotions and events for their fans since the season was delayed. Their work has included offering curbside meals, a disc golf course designed by co-owner and pro golfer Bubba Watson, movie nights and fireworks shows. During a period when stay-at-home orders were much stricter, their next big idea came in the form of the Airbnb.
"It all starts with our mission here, which is to improve the quality of life in our community, and I think all of our staff lives by that," Griffith said. "This was an idea we came up with over a month ago, and as soon as we were able to introduce it, we put it into action. With everything we do we ask if it's good for our community."
The basic premise is no different than any other Airbnb listing: a group of up to 10 people can each sleep in their own beds in the ballpark for $1,500 a night. The rest of the booking is anything but common, with guests able to use the ballpark's amenities and live out their dreams in a once-in-a-lifetime stay. Griffith said fans have held birthday and bachelor parties, movie screenings and even a puppet show posted to YouTube that has over 4.5 million views.
Guests have full access to the field, clubhouse and batting cages. Additional experiences can be purchased to add to the stay, including a fireworks show and a catered dinner from the team's chef. The team has formed a committee to figure out what other kinds of unique experiences they can create as part of the package.
The Blue Wahoos announced their stadium's listing on Airbnb for the first time with a tweet at 9:04 p.m. CDT on May 22. Within 24 hours, all 33 dates available were booked. Major media outlets from across the country picked up the story, including ESPN, Sports Illustrated, CNN, The Washington Post and USA Today. TV stations and news publications in countries like France, Japan and Germany covered the story as the Blue Wahoos became the first professional sports team to list on Airbnb.
"It really put us on the map. We're making world news with this, and it helps our community and helps people get to know Pensacola and what a great place it is to visit," Griffith said.
The team had a waiting list of over 200 fans by the end of the weekend they announced the promotion. The Blue Wahoos added additional dates, and by June 9, had sold 68 bookings.
While the idea came from the unique circumstances facing the team this year, the idea is intended to live on past 2020.
"This is something that I can see going on forever, until people stop wanting to stay at the ballpark," Griffith said. "We wouldn't do this during seasons, but as soon as a season ends, from basically September to February we're going to be an Airbnb."
Early returns from guests are overwhelmingly positive, with one couple even driving 34 hours roundtrip from Missouri to live out the dream of spending a night at the ballpark. As stay-at-home orders across the country continue to lift and businesses reopen, Griffith thinks that what his team has been able to do can be a blueprint for others.
"My advice to everyone else is to do it. If you can generate an extra $200,000, how great is that? What we're trying to do is keep people employed and keep our payroll," Griffith said. "It's different work for sure and we're going to be doing odd jobs like cleaning beds, but we're able to keep jobs and that's what's most important to us."
Anyone attending a baseball game has likely thought about what it would be like to roam free in the clubhouse, playing a game on the field and enjoying their favorite movie on the video board. In Pensacola, that dream has become a reality.
Ben Boynton is Associate, Communications at Minor League Baseball.