Ross Carver Named Northwest League Pitcher of the Week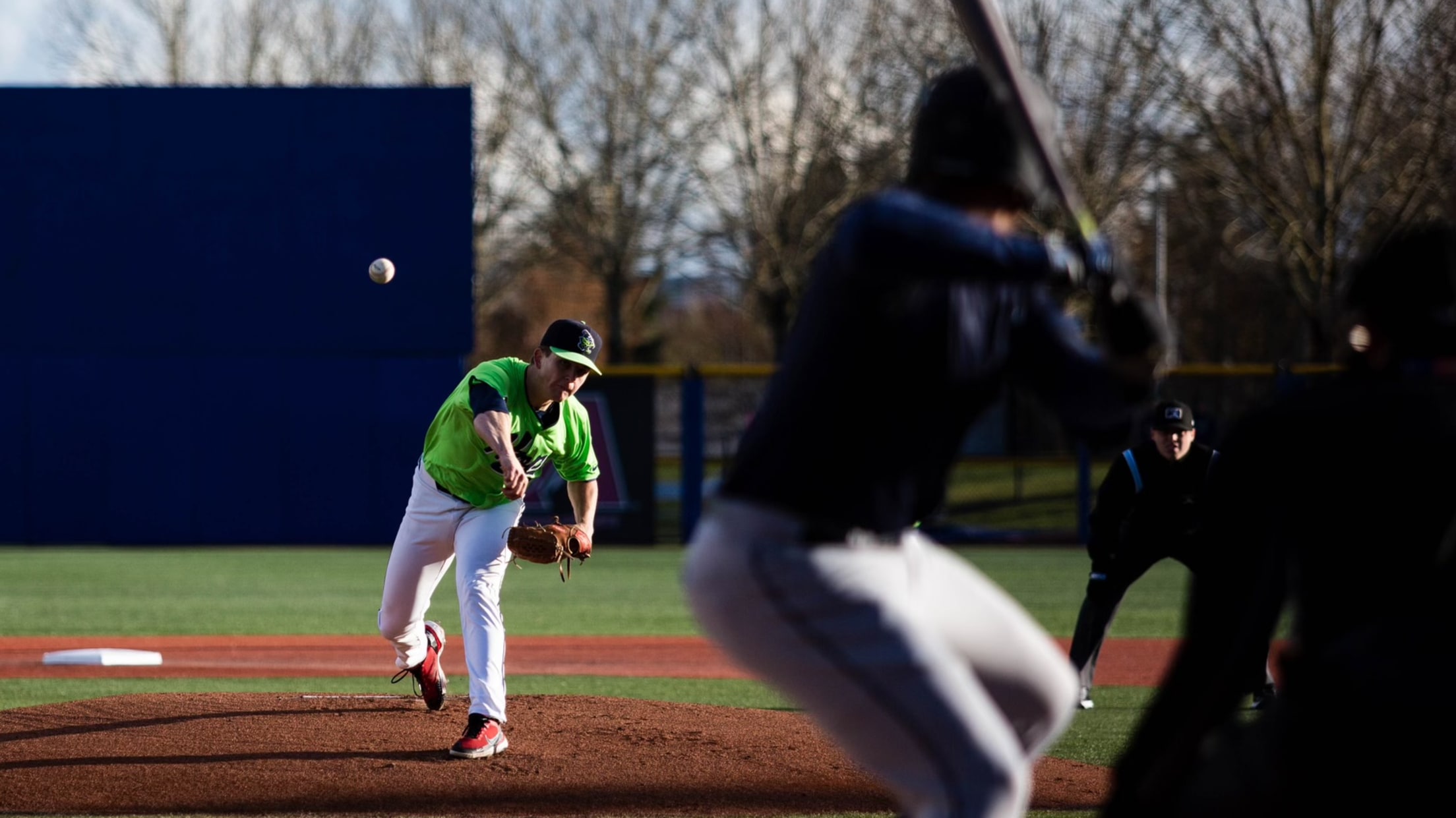 Hillsboro, OR (May 9th, 2022) - Hops pitcher Ross (John) Carver has been named the Northwest League Pitcher of the Week for May 2-8. In just his fourth professional start, Carver threw five no-hit innings against Eugene on May 6th. He struck out a career high 10 batters, while lowering
Hillsboro, OR (May 9th, 2022) - Hops pitcher Ross (John) Carver has been named the Northwest League Pitcher of the Week for May 2-8. In just his fourth professional start, Carver threw five no-hit innings against Eugene on May 6th. He struck out a career high 10 batters, while lowering his season ERA to 2.11. In four outings this year, Carver has yet to allow more than two earned runs in a game.
The 22-year-old was drafted by the Diamondbacks in the 20th round of the 2021 draft, from Dallas Baptist University. He pitched last year for Low-A Visalia, where all eight appearances were out of the bullpen. Carver struck out 33 hitters in just 22 innings pitched in 2021 and finished the year with a 4.09 ERA.
Carver will be on the mound at Ron Tonkin Field Thursday (11:05 AM), as the Hops take on the Spokane Indians. Buy tickets to see Ross in action here, or tune in to Rip City Radio 620 and MILB.tv for every pitch.